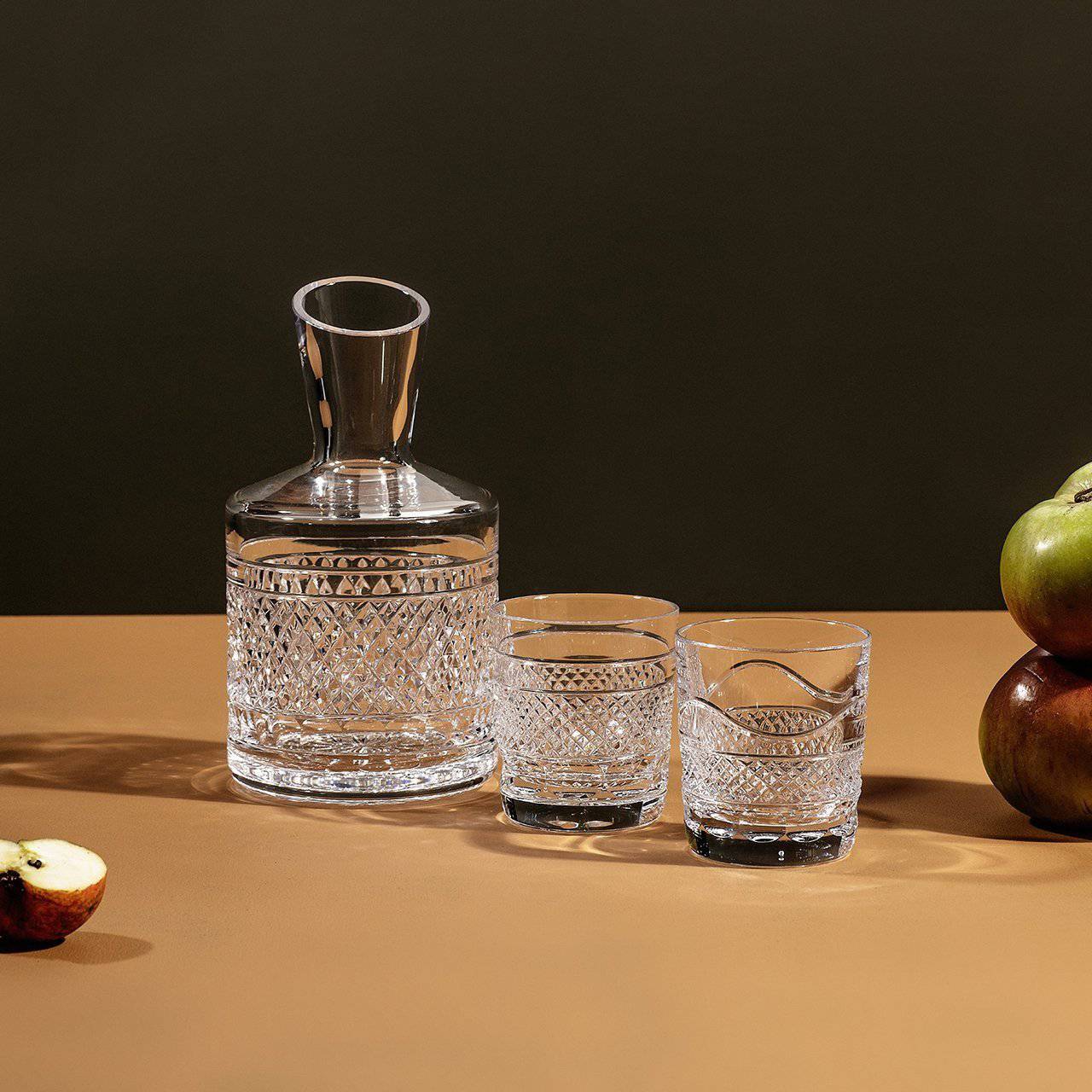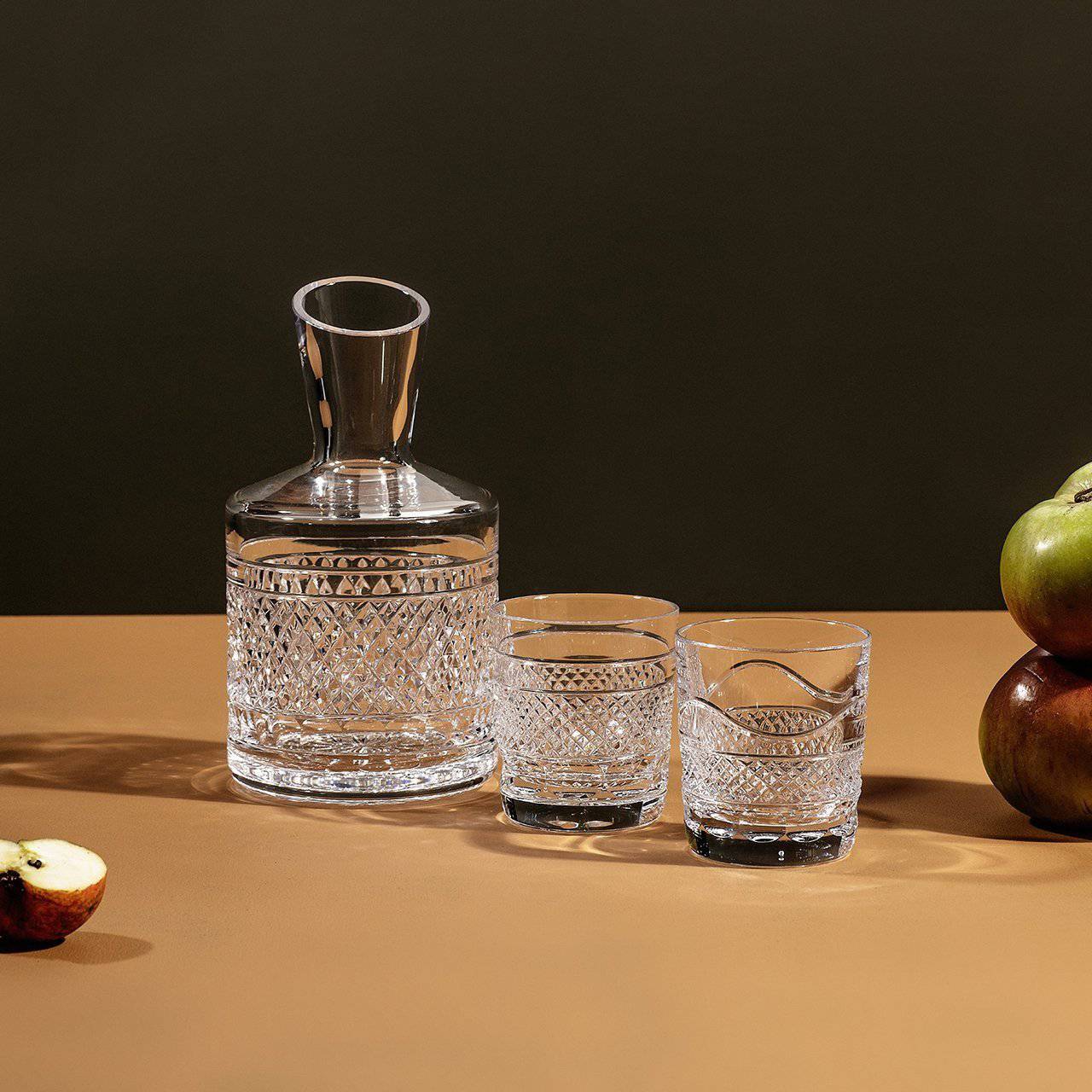 Móin Crystal Glass Carafe & Tumbler Set
Sale price
$269.00
Regular price
Tax included.
In stock, ships within 2 days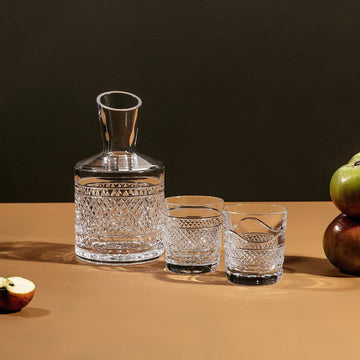 Móin Crystal Glass Carafe & Tumbler Set
Product description
Shipping & Return
Customer Reviews
About this Piece
Móin [n. peat, turf]

Evoking the rolling hills and layers of earth that fuelled Ireland for centuries. This crystal carafe and tumbler set, cut by hand, are tactile pieces featuring bold cuts in robust crystal glassware. The rolling wave of cuts around the body of the carafe and tumbler take inspiration from the upland bogs that are characteristic of Ireland's west coast.

Carafe: Width 120mm, Height 225mm
Tumbler: Width 80mm, Height 95mm
About the Maker
Criostal na Rinne is a hand-cut crystal studio and workshop situated in Ireland's Ancient East, in the picturesque Irish-speaking area of An Rinn in the Waterford Gaeltacht. Eamonn Terry, a master craftsman and glass cutter with over 45 years of experience, started his career with Waterford Crystal before establishing Criostal na Rinne in 1987, producing Irish crystal of breathtaking quality and beauty.
From a small, family-run workshop in An Rinn, Criostal na Rinne crafts precise hand-cut crystal products for discerning customers around the world. The products they make are stories made physical. More than just useful objects, they create a meaningful connection with Ireland's rich culture, history, nature and language.
🇺🇸 To USA: Standard shipping is US$10.95. (Arrives in 9-12 days)
.
🇨🇦 To Canada: Standard shipping is $15.95 (Arrives in 9-12 days).
🇮🇪 To Ireland: Standard Shipping is €5.95 (3-5 days).
🇬🇧 To UK: Standard Shipping is €8.95 (9-12 days)
.
To rest of Europe: Standard Shipping is €11.95 (9-12 days).
To Australia/NZ: Standard Shipping is $22.95.
Expedited 3-5 day shipping is available also.