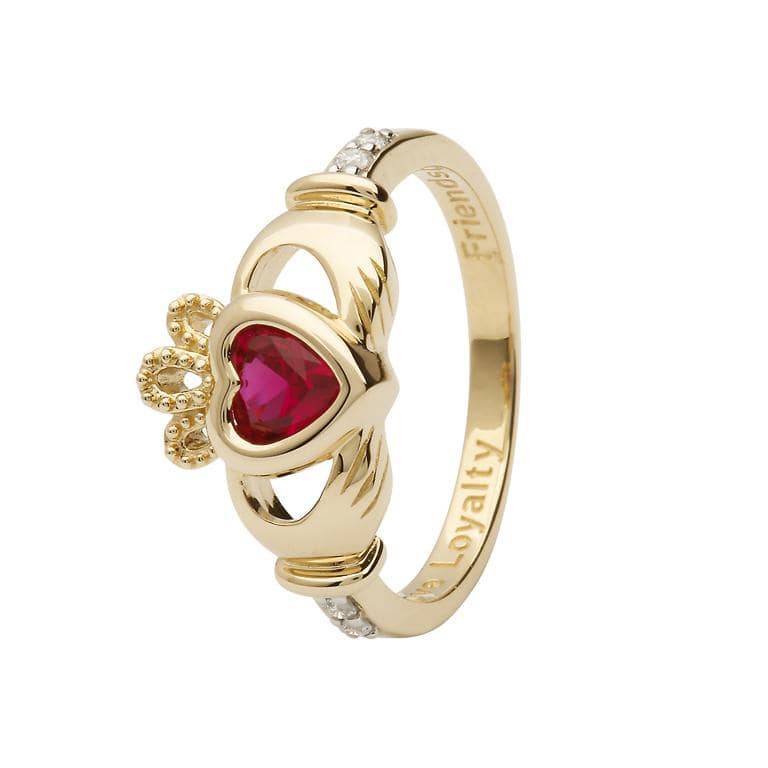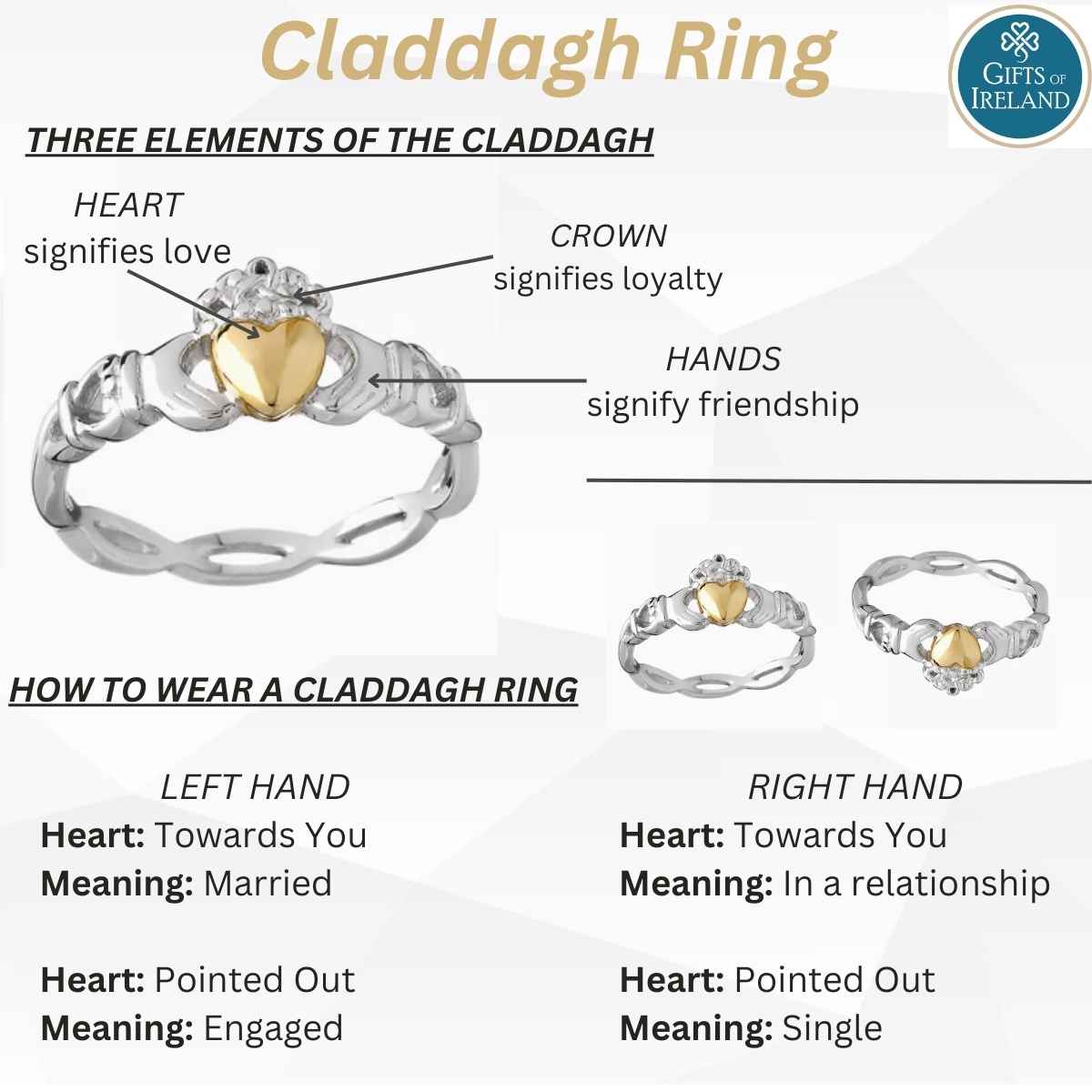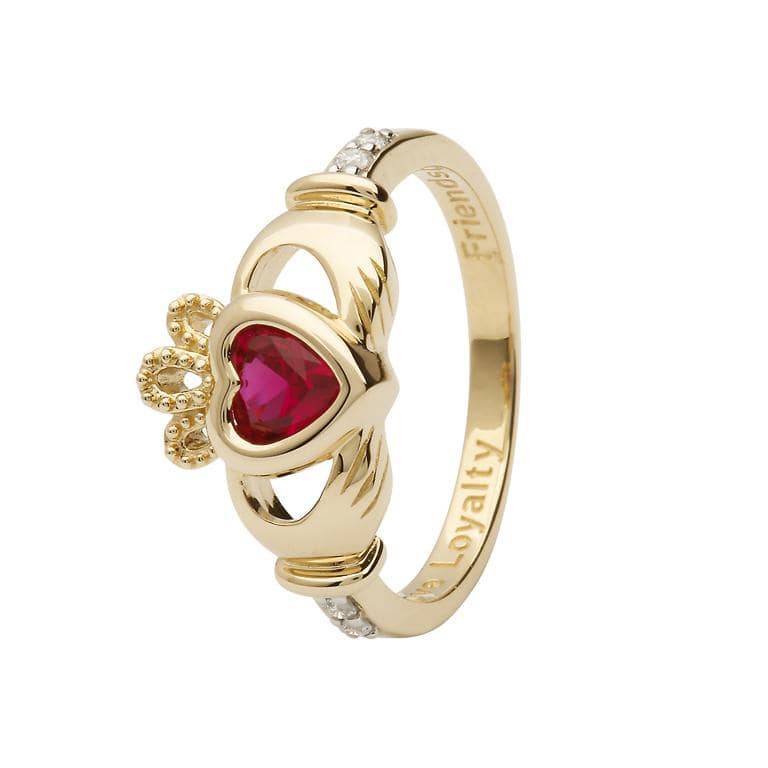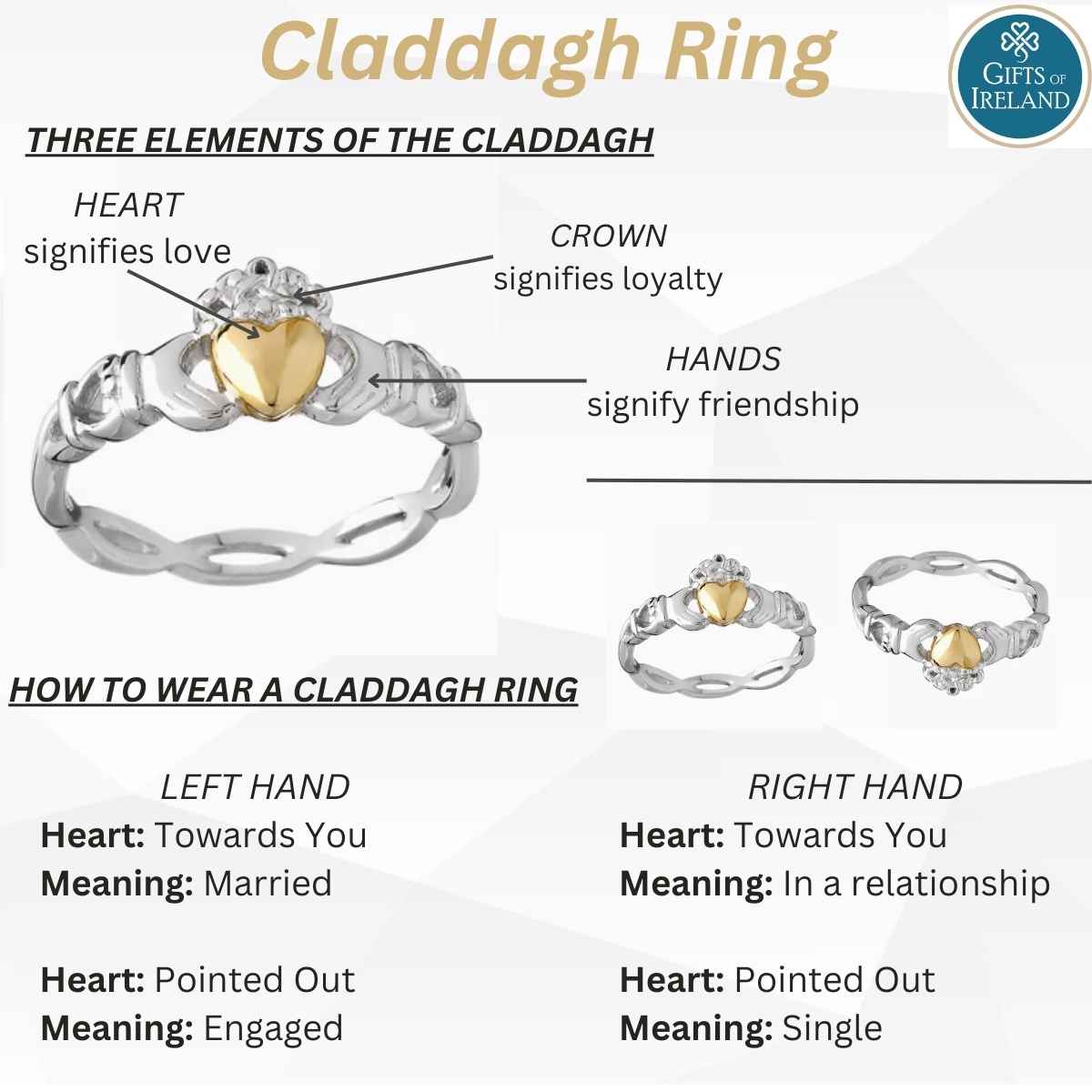 Shanore Gold Claddagh Birthstone Ring - July
Sale price
$1,383.75
Regular price
Tax included.
In stock, ships within 2 days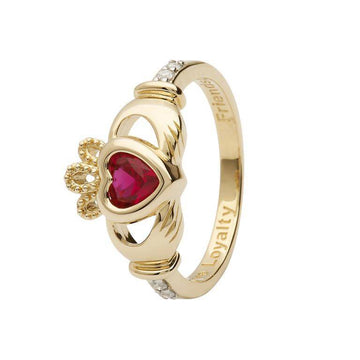 Shanore Gold Claddagh Birthstone Ring - July
Product description
Shipping & Return
Customer Reviews
July Birthstone Claddagh Ring
The 14K Ruby Claddagh Ring is a ravishing piece of jewelry for the lady with a July birthday. Crafted in 14K yellow gold, the ring catches the eye immediately with its deep red heart shaped center studded with a created ruby gemstone. A crown of gold on top and a pair of hands holding the heart create the Claddagh. Pairs of real diamonds on either side add further sparkle to the piece.
Don't know your ring size? Click here to use our guide to find out!
Specifications
Metal: 14kt Yellow Gold
Diamond Colour: H - I
Diamond Clarity: SI1
Diamond Carat: 0.08ct
Main Stone: Created Ruby
Main Stone Dimensions: 5mm x 5mm
Main Stone Shape: Heart
Traditional Irish Claddagh Ring
Handmade in Ireland
Hallmarked at the Assay Office at Dublin Castle
History of the Claddagh
The Claddagh (or Cladach, meaning 'the shore') features a crowned heart held by two hands - the heart represents love, the hands represent friendship, while the crown stands for loyalty. As far back as medieval times, engagement rings had been inscribed with clasped hands to signify one's fidelity, while the heart and crown were eventually added in the 18th century.
The Claddagh is named for the former fishing village that's now part of Galway city in the West of Ireland, where iconic Claddagh rings have since been produced for hundreds of years. Legend has it that in 1695, a local teenage silversmith called Richard Joyce became enslaved by Algerian pirates, and invented the Claddagh ring while in captivity.
Whatever the true origin, the Claddagh has since exploded in popularity among those desiring to celebrate their Irish heritage, appearing on many forms of jewelry and art from weddings rings to casual gifts of friendship.
🇺🇸 To USA: Standard shipping is US$10.95. (Arrives in 9-12 days)
.
🇨🇦 To Canada: Standard shipping is $15.95 (Arrives in 9-12 days).
🇮🇪 To Ireland: Standard Shipping is €5.95 (3-5 days).
🇬🇧 To UK: Standard Shipping is €8.95 (9-12 days)
.
To rest of Europe: Standard Shipping is €11.95 (9-12 days).
To Australia/NZ: Standard Shipping is $22.95.
Expedited 3-5 day shipping is available also.