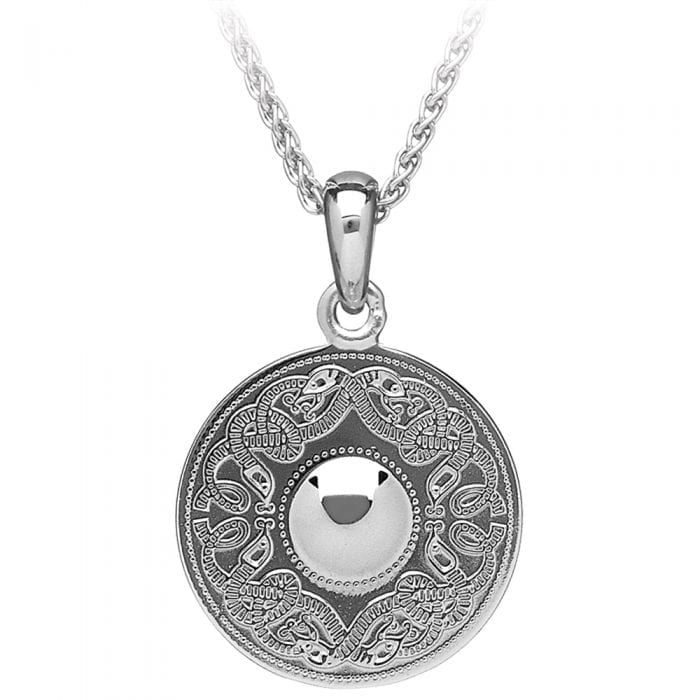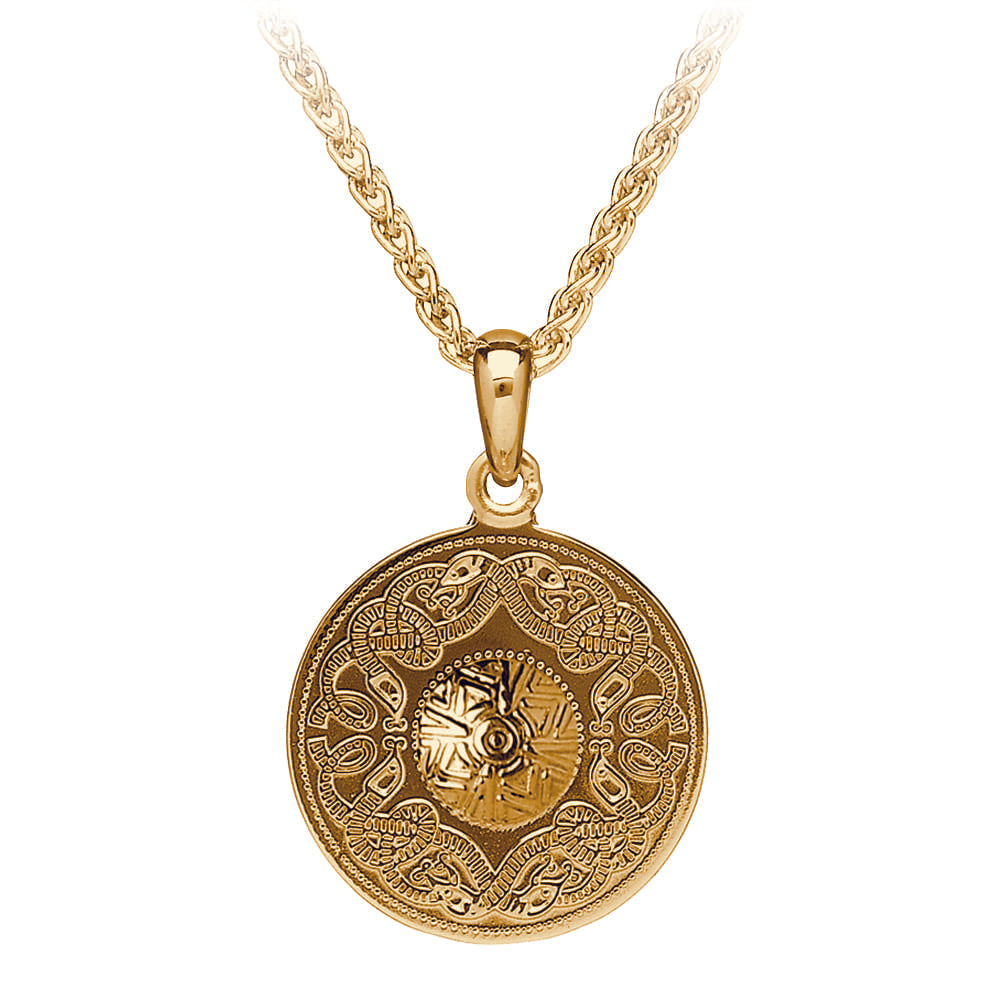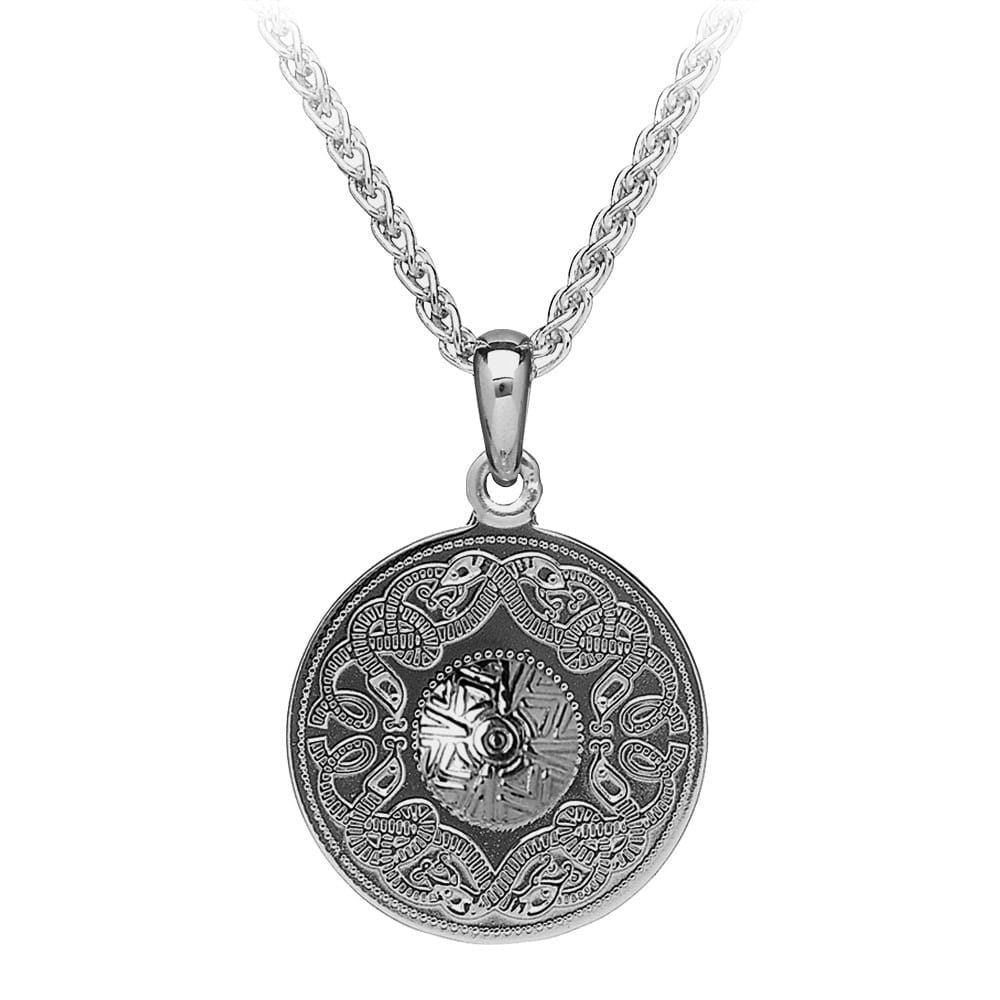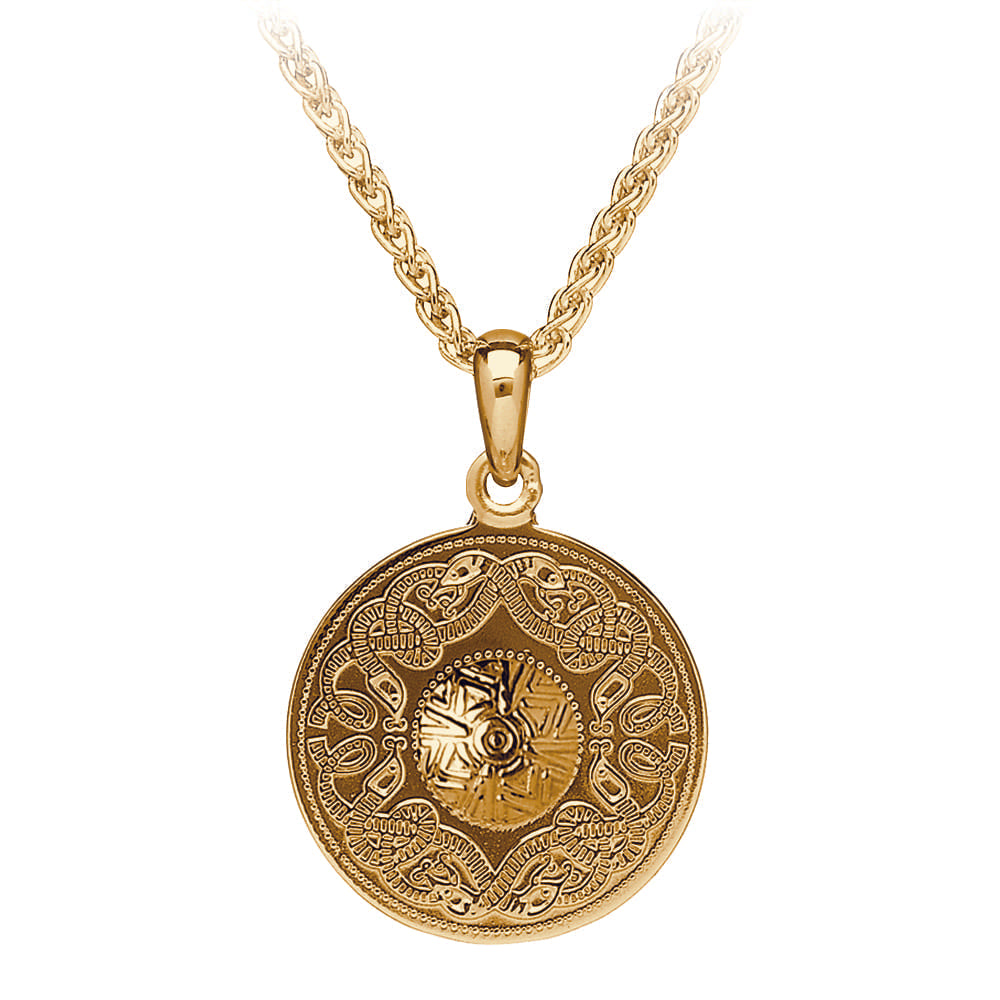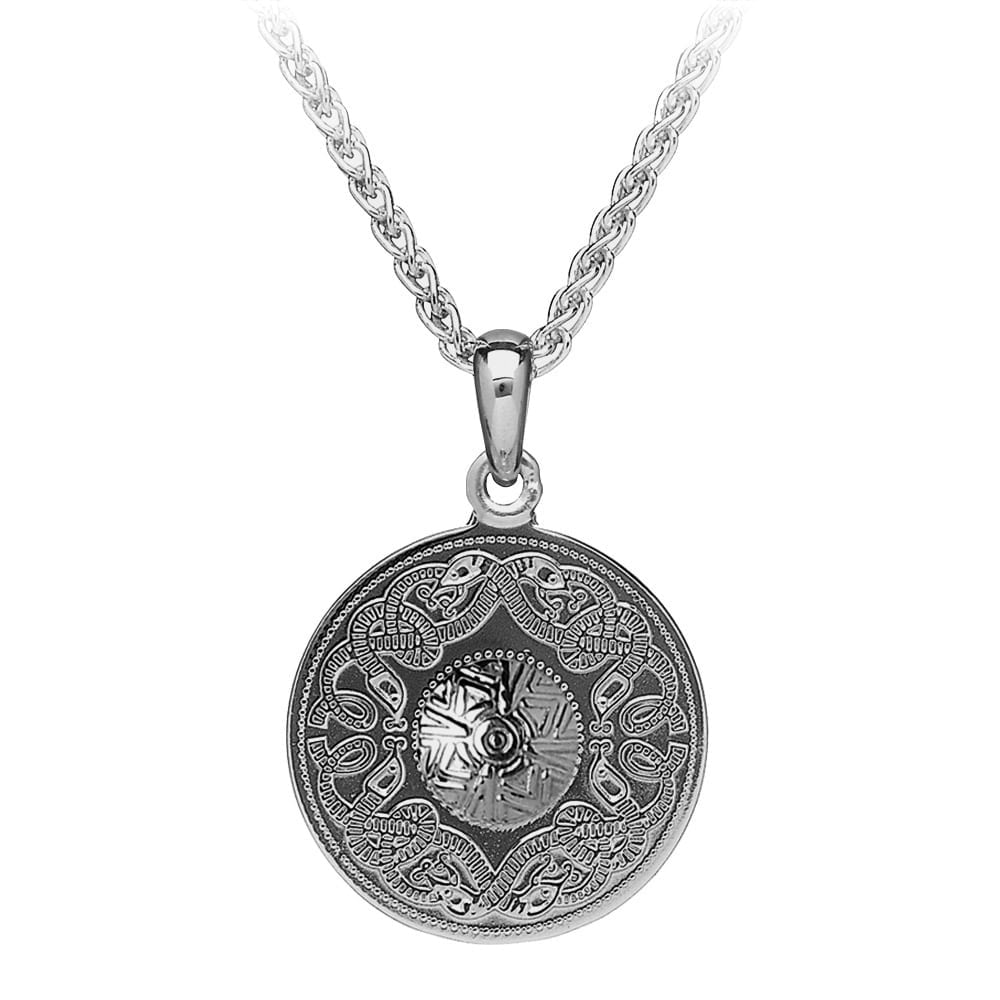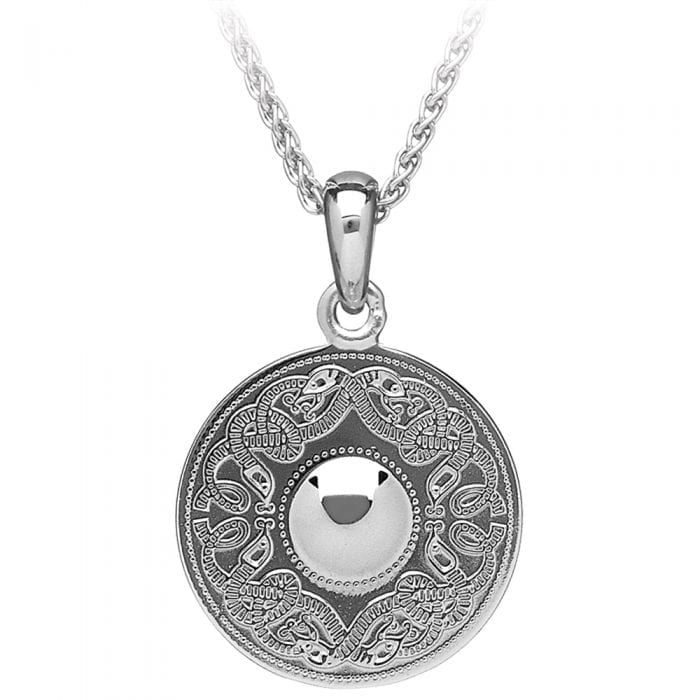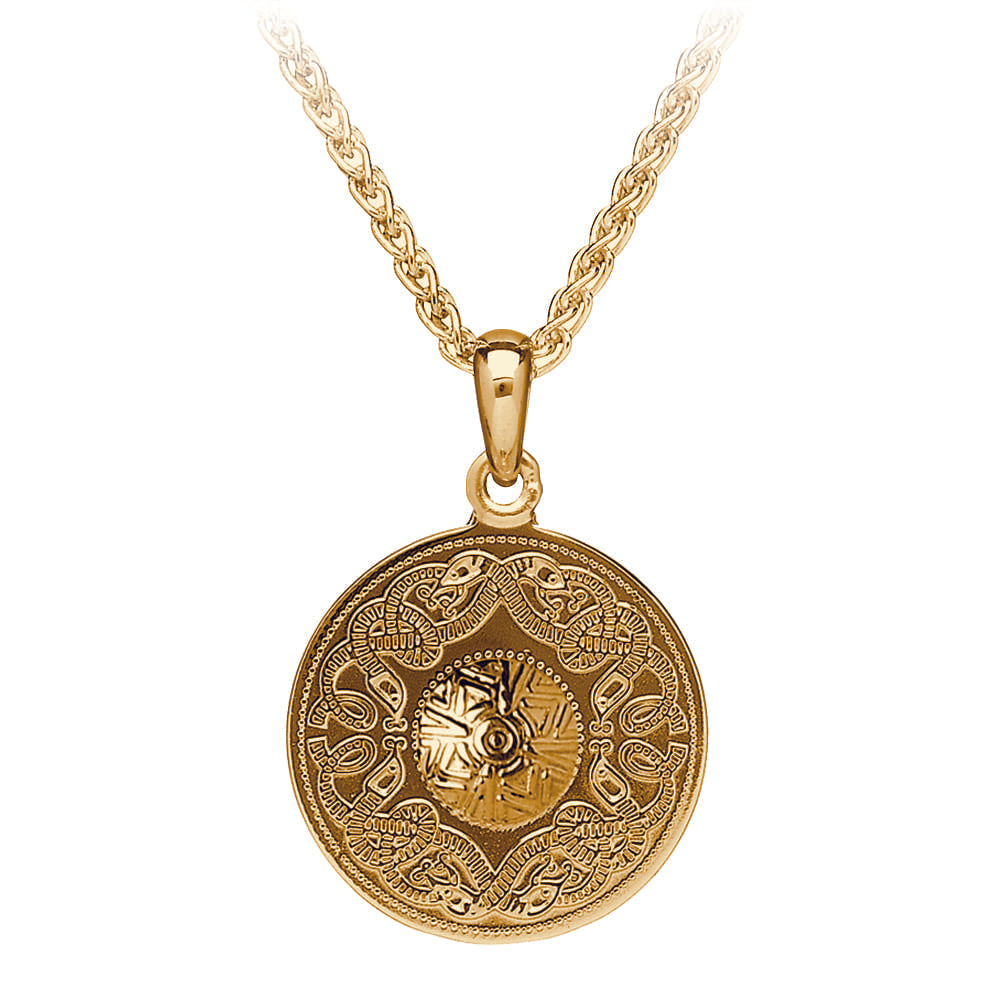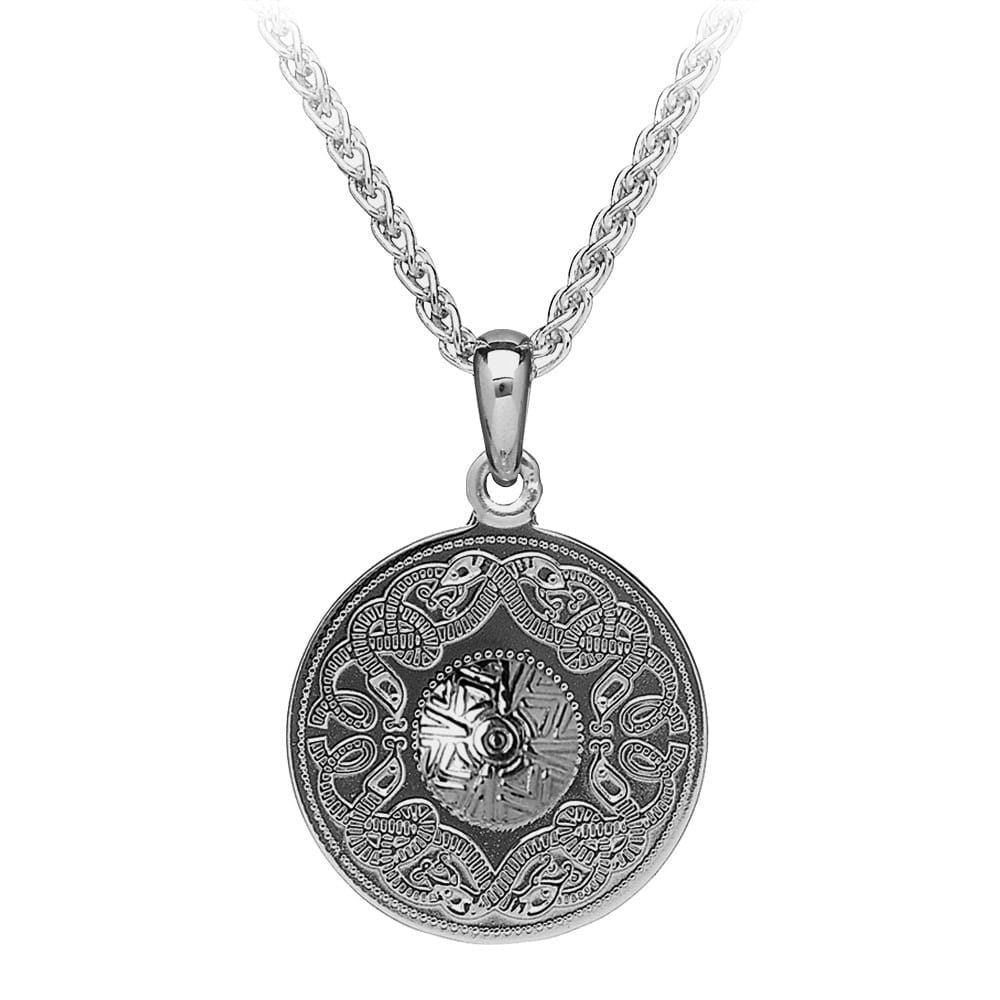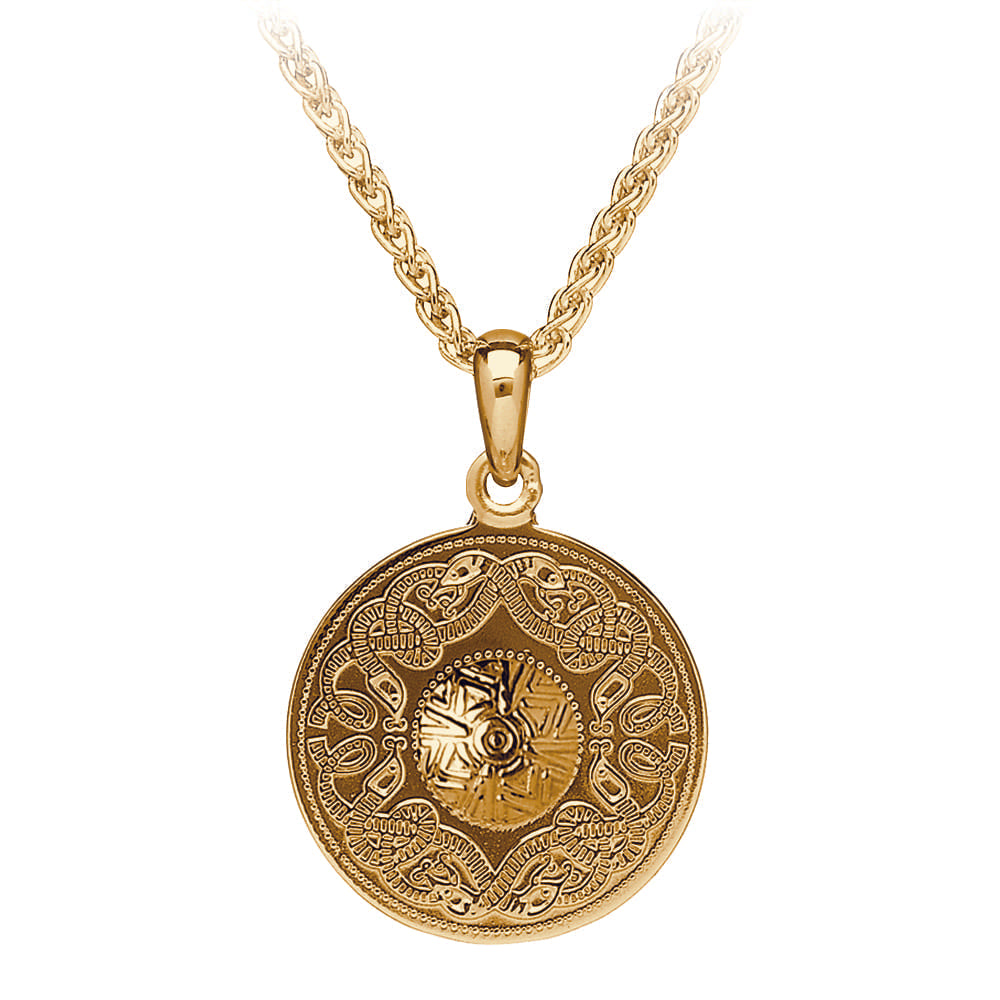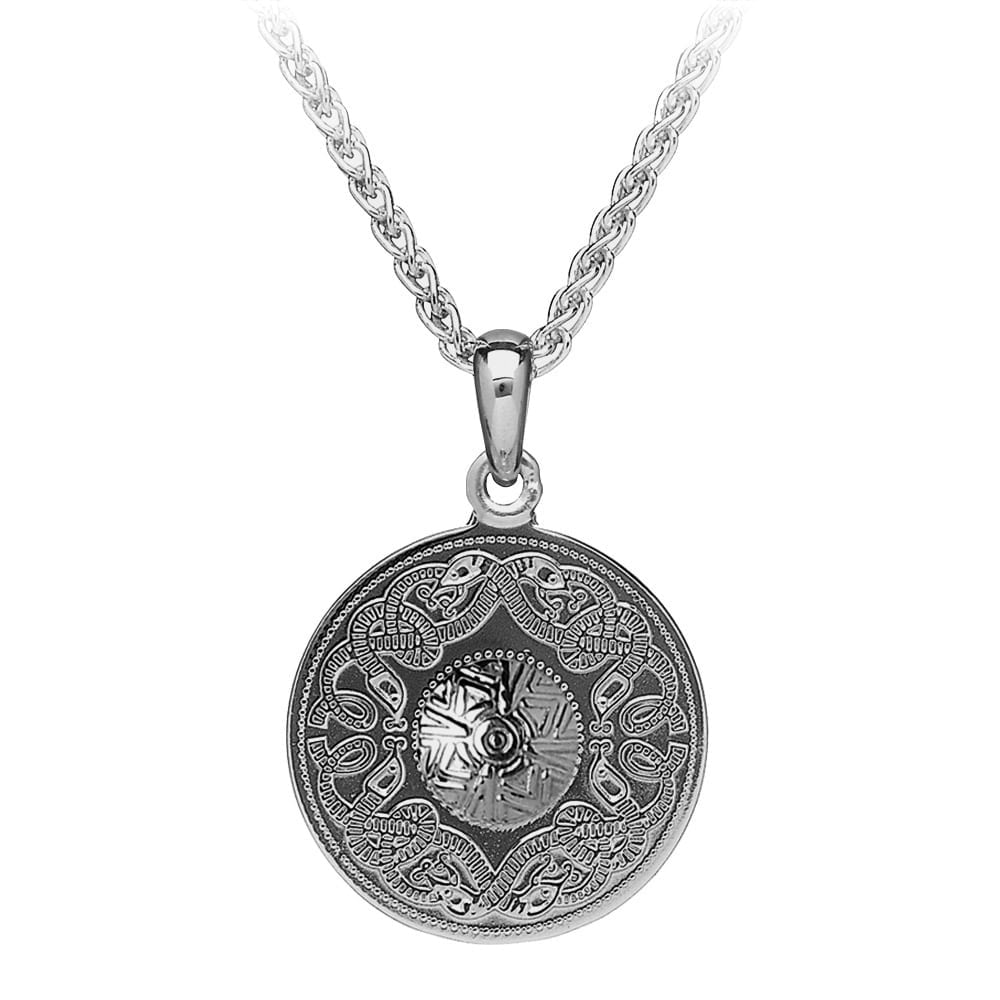 Sale price
$90.00
Regular price
Tax included.
In stock, ships within 2 days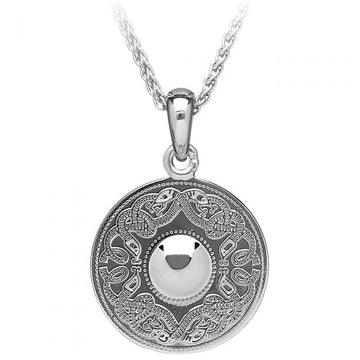 Large Viking Pendant
Product description
Shipping & Return
Customer Reviews
Embark on a journey through the valor and heritage of ancient Celtic and Viking warriors with our Large Viking Pendant, now available in five captivating metal variations. Choose from the timeless elegance of sterling silver, the radiant allure of 10K yellow gold, 10K white gold, the opulent charm of 14K yellow gold, or the luxurious appeal of 14K white gold. Each variation carries the weight of Celtic and Viking history, embodying the essence of legendary figures like Chulaunn and Fionn Mac Cumhail.
The intricately detailed design pays homage to the courageous Celtic and Viking Warriors, reflecting their indomitable spirit and cultural significance. Beyond being a mere accessory, this Viking Pendant is a tangible connection to the past, a conduit to the bravery that defined an era. By adorning this pendant, you carry a piece of heritage with you, a fusion of artistry and historical legacy.
Crafted with utmost precision, the Large Viking Pendant serves as a striking testament to the bravery and heritage that continue to influence us today. Elevate your personal style and embrace your roots with this exceptional piece from our collection. It's not just jewelry; it's an embodiment of history, an homage to the enduring valor of Celtic and Viking warriors, and a bridge between ancient and modern times.
We also have smaller Viking Pendant with gold bead you may like.
Weight: 2.4 grams approx.
Width: 20 mm disc diameter approx.
Chain:

 

Personalisable Chain size
Irish Sterling Silver and Gold hallmarked at the Irish Assay Office located in Dublin Castle.
Free shipping
30 day money-back guarantee
🇺🇸 To USA: Standard shipping is US$10.95. (Arrives in 9-12 days)
.
🇨🇦 To Canada: Standard shipping is $15.95 (Arrives in 9-12 days).
🇮🇪 To Ireland: Standard Shipping is €5.95 (3-5 days).
🇬🇧 To UK: Standard Shipping is €8.95 (9-12 days)
.
To rest of Europe: Standard Shipping is €11.95 (9-12 days).
To Australia/NZ: Standard Shipping is $22.95.
Expedited 3-5 day shipping is available also.
The daughters going to really love it for Christmas!
Amazing
Just the perfect gift from Ireland!
Ardboe Cross
I have purchased a good many double sided crosses from you,,as you know.. both in gold and sterling and they all do not disappoint... I love wearing them and it keeps me connected with my faith and Irish roots.. You have always attempted to advise me on which ones would be the good for my " collection" ...Thank you... I consider them "wearable investments" and hope my Grandchildren will love them as well as myself... Cannot wait to select another ....Quality and helft are what made me choode yours.. So many others I have looked at are single sided and light weight.,, I tend to be hard on jewelry so I need sturdy materials..THank you very much ..DO not change your standards Dara Lehans