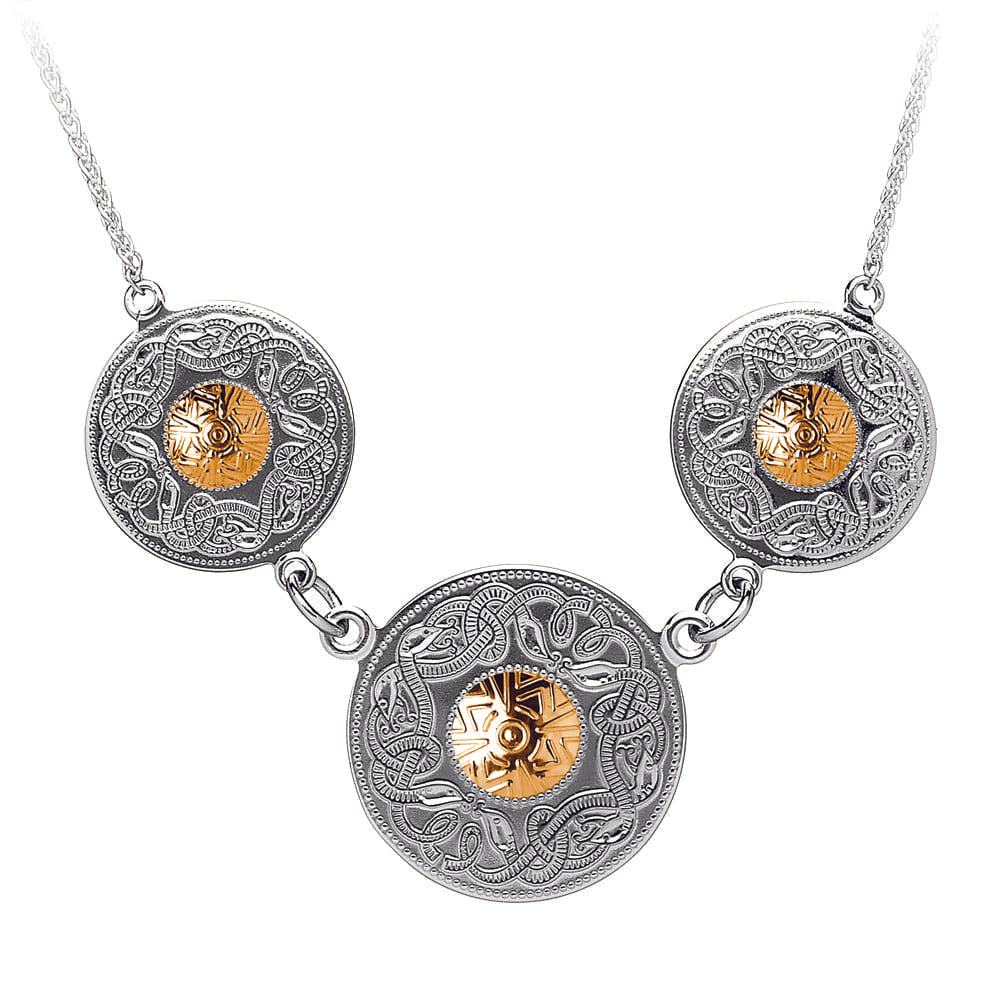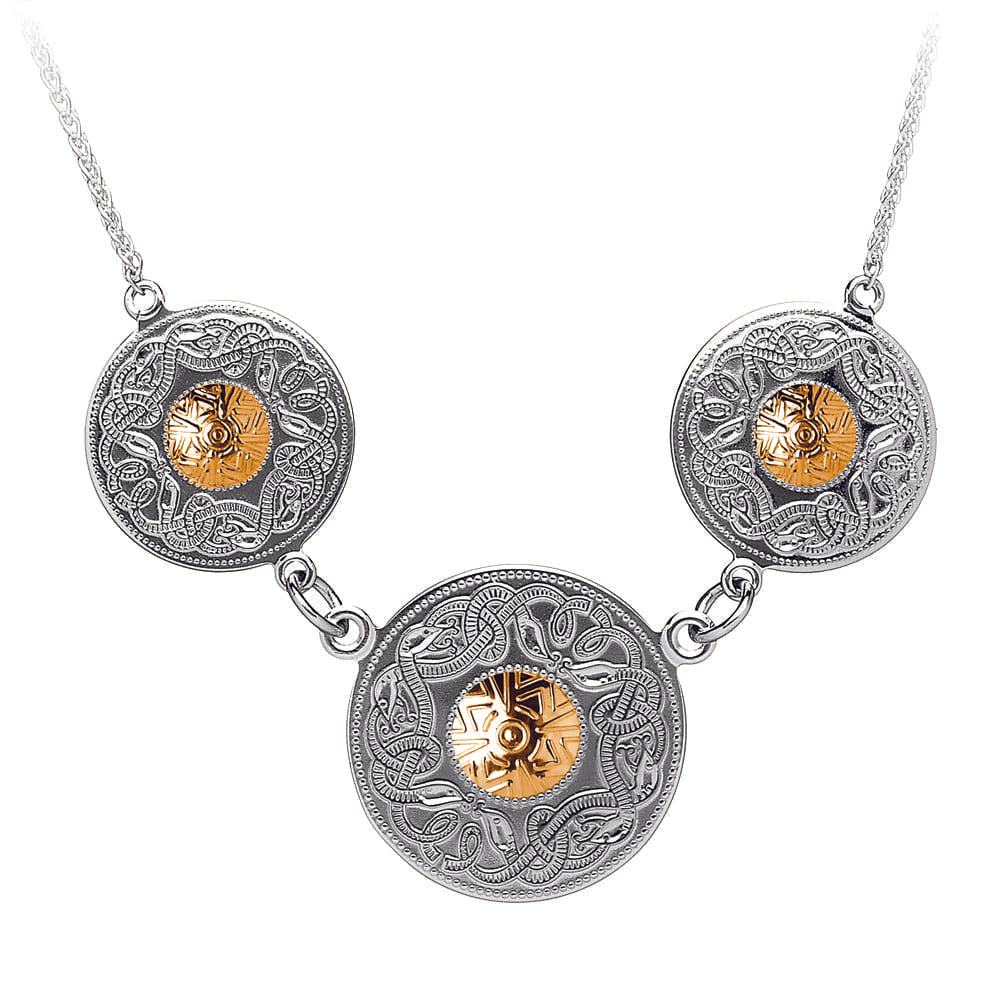 Viking Pendant with 3 Gold Beads
Sale price
$280.00
Regular price
Tax included.
In stock, ships within 2 days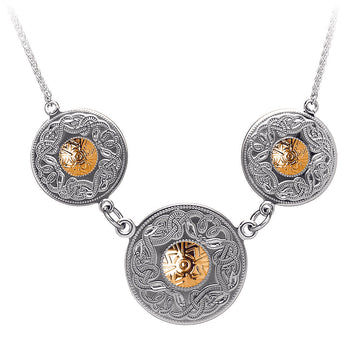 Viking Pendant with 3 Gold Beads
Sale price
$280.00
Regular price
Product description
Shipping & Return
Customer Reviews
Indulge in the allure of ancient valor with our Viking Pendant with 3 Gold Beads, adorned by three Celtic discs accentuating an 18K Gold Bead at its heart. Immerse yourself in our Viking Jewelry collection, a journey to a bygone era resonating with heritage, culture, and honor, embodied in each exquisite piece.
The unique Viking Pendant with 3 Gold Beads boasts a timeless design, a testament to our commitment to both past and present fashion trends. Complementing this necklace are our Viking ring or Viking Bracelet, the ideal match for a cohesive look. Whether a personal indulgence or a gift for a fellow warrior, this Celtic Necklace exudes the essence of our collection.
Chulaunn, Fionn Mac Cumhail, and Queen Maeve, the inspirational Celtic heroes of yore, continue to echo in our tales and melodies. Just as their richly decorated shields symbolize courage, our Viking jewelry embodies fearlessness and valor.
Derived from the ornate Ardagh Chalice designs of the 8th century AD, our beloved Viking jewelry Collection springs forth. The Ardagh Chalice, a cherished Irish relic, forms the foundation of our intricate designs, resonating with Celtic artistry.
From these origins blooms our widely acclaimed Viking jewelry Collection, renowned worldwide.
🇺🇸 To USA: Standard shipping is US$10.95. (Arrives in 9-12 days)
.
🇨🇦 To Canada: Standard shipping is $15.95 (Arrives in 9-12 days).
🇮🇪 To Ireland: Standard Shipping is €5.95 (3-5 days).
🇬🇧 To UK: Standard Shipping is €8.95 (9-12 days)
.
To rest of Europe: Standard Shipping is €11.95 (9-12 days).
To Australia/NZ: Standard Shipping is $22.95.
Expedited 3-5 day shipping is available also.
The daughters going to really love it for Christmas!
Amazing
Just the perfect gift from Ireland!
Ardboe Cross
I have purchased a good many double sided crosses from you,,as you know.. both in gold and sterling and they all do not disappoint... I love wearing them and it keeps me connected with my faith and Irish roots.. You have always attempted to advise me on which ones would be the good for my " collection" ...Thank you... I consider them "wearable investments" and hope my Grandchildren will love them as well as myself... Cannot wait to select another ....Quality and helft are what made me choode yours.. So many others I have looked at are single sided and light weight.,, I tend to be hard on jewelry so I need sturdy materials..THank you very much ..DO not change your standards Dara Lehans