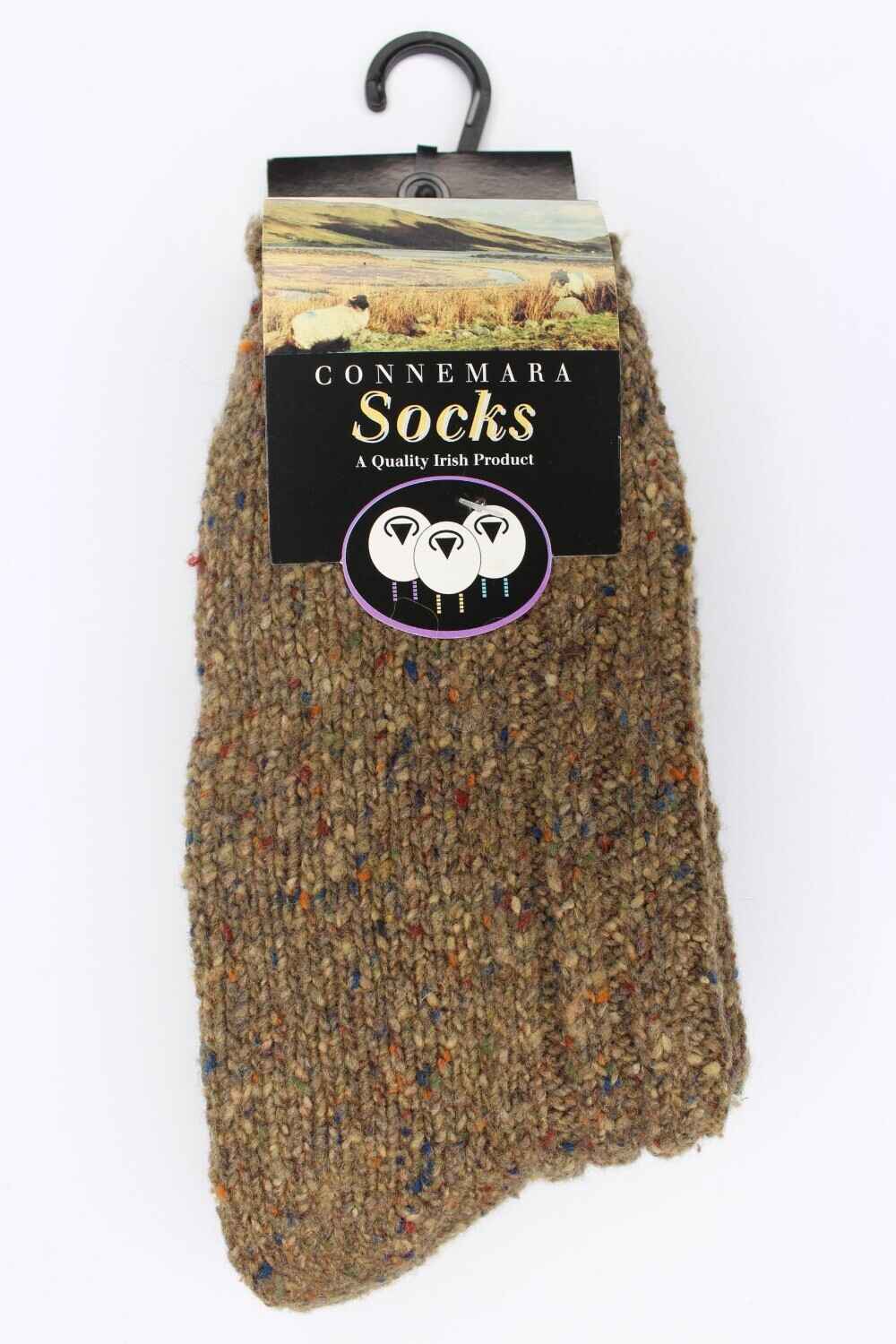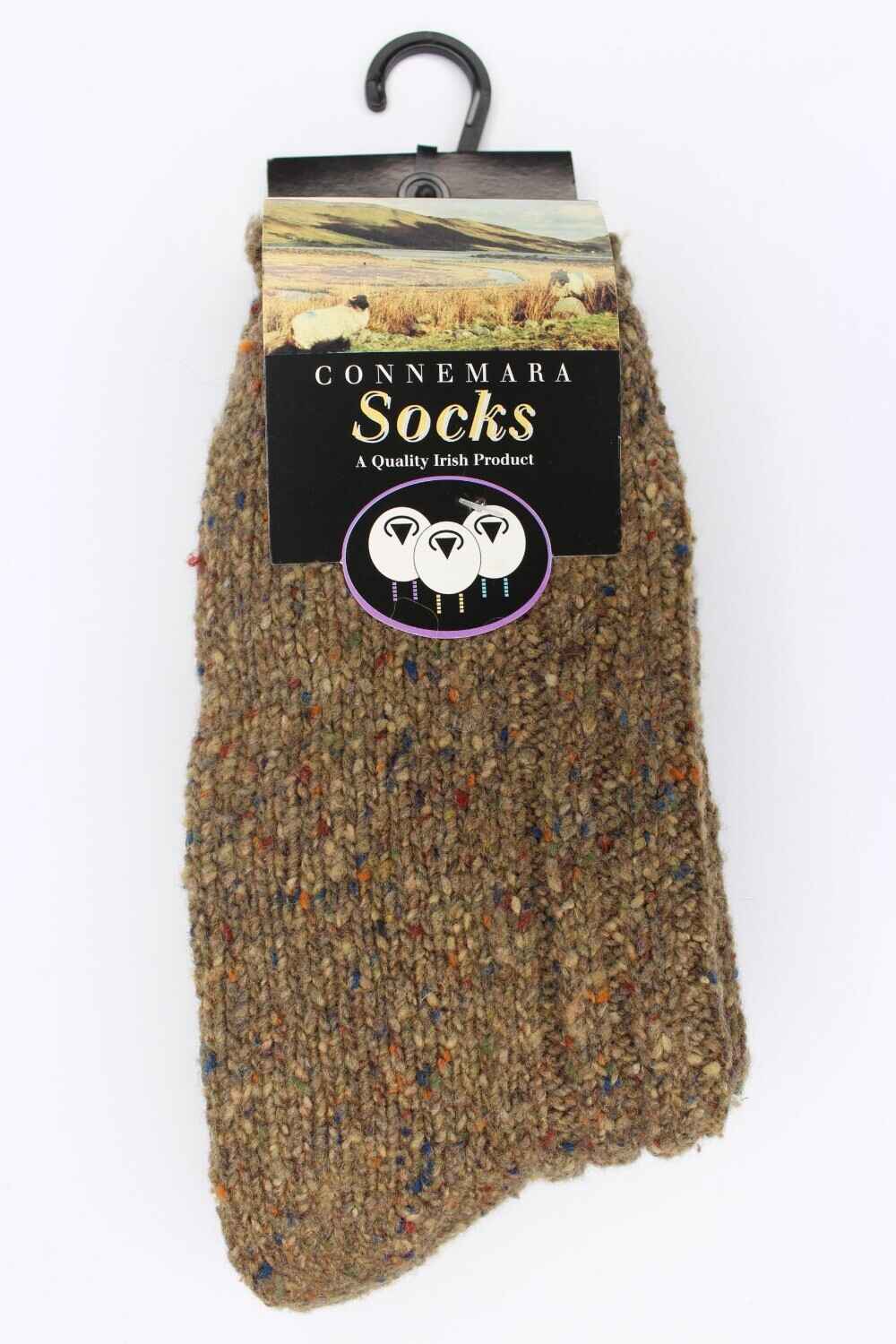 Connemara Socks - Brown Wool Blend With Flecks
Sale price
$22.00
Regular price
Tax included.
In stock, ships within 2 days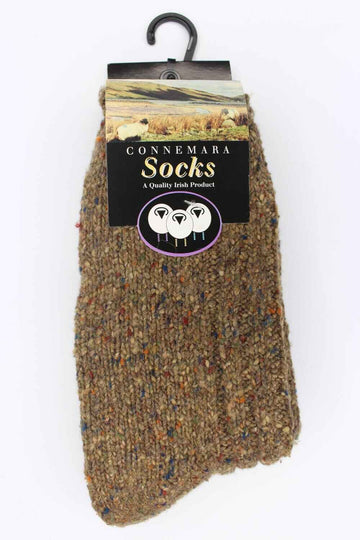 Connemara Socks - Brown Wool Blend With Flecks
Product description
Shipping & Return
Customer Reviews
Warm And Cosy Socks

Elevate your comfort with our collection of Irish Socks. Crafted with precision, our Irish Socks combine tradition and modernity, perfect for everyday wear. With a range of classic patterns and contemporary designs, these wool socks encapsulate the spirit of Ireland. Embrace the warmth and quality of Irish Socks, enveloping your feet in cozy style for every occasion.
Specifications:
60% pure new wool
20% viscose
20% nylon
We also have a pair of socks in dark brown.
🇺🇸 To USA: Standard shipping is US$10.95. (Arrives in 9-12 days)
.
🇨🇦 To Canada: Standard shipping is $15.95 (Arrives in 9-12 days).
🇮🇪 To Ireland: Standard Shipping is €5.95 (3-5 days).
🇬🇧 To UK: Standard Shipping is €8.95 (9-12 days)
.
To rest of Europe: Standard Shipping is €11.95 (9-12 days).
To Australia/NZ: Standard Shipping is $22.95.
Expedited 3-5 day shipping is available also.
beautiful throw
beautiful green quality throw
Studio Donegal Undulating Twill Throw
Bought this as a gift for my sister and she absolutely loved it. It arrived very quickly (to the US) with express shipping. Thank you, Aidan!
Good product, good service
Bought Connemara socks/Jacob sheep once - and tried to buy a pair again! Found them at GIFTS OF IRELAND! Happy and fully satisfied. Thank you!
Great service!
The blanket I ordered arrived in great condition and as pictured. Customer service was very responsive to inquiries.
Warm and beautiful!
Best Christmas present for my wife this year. It is a dark and cold season here in New Hampshire. And this warm and beautiful wrap is perfect, at home or with others. The purple color and Celtic design are brilliant!