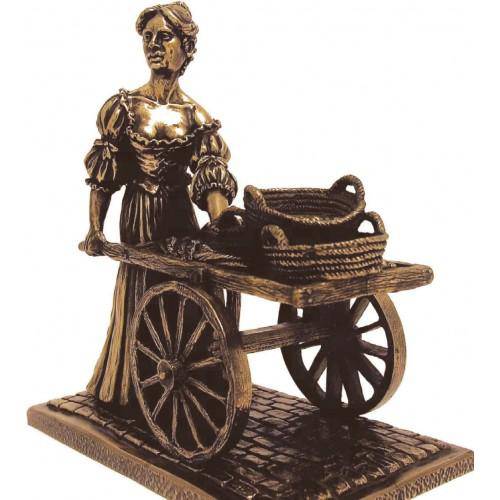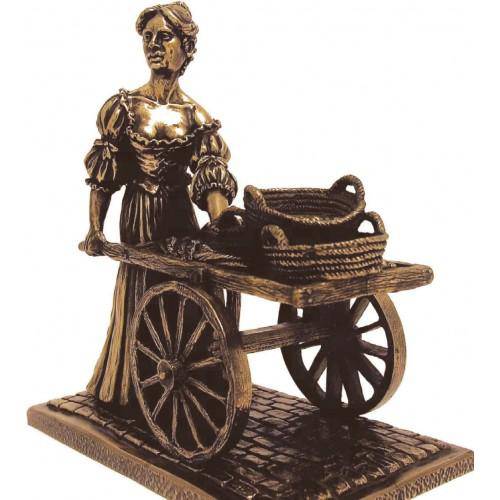 Rynhart Molly Malone "Striving Against Adversity" Bronze Sculpture
Sale price
$159.00
Regular price
Tax included.
In stock, ships within 2 days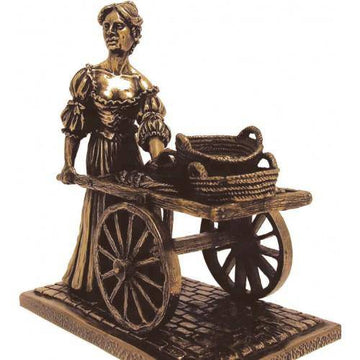 Rynhart Molly Malone "Striving Against Adversity" Bronze Sculpture
Product description
Shipping & Return
Customer Reviews
About this Piece
Molly Malone - "Striving Against Adversity"

Add a distinct touch of Irish heritage to your home with this handcrafted Molly Malone sculpture by Rynhart bronze. Molly Malone wheeled her wheelbarrow through the streets of Dublin City in the 17th century. In 1988 Jeanne Rynhart was commissioned to make a life-sized sculpture of her. Thousands of people pass Molly and her wheelbarrow every day on Dublin City's Grafton Street. Jeanne has crafted this bronze sculpture the likeness of her original statue. Now you can have sweet Molly Malone wheeling her wheelbarrow in your living room! Handmade in Ireland, this Rynhart Molly Malone sculpture is the perfect Irish gift for the home.
Made in West Cork, Ireland
Height 180mm (small) and height 300mm (large)
Made of bronze
About the Maker
Rynhart's bronze sculptures was f
ounded by Jeanne Rynhart in 1981 and have been captivating people all over the world ever since. Each piece is individually handmade with great care and attention to detail. Today the studio is run by Jeanne's daughter Audrey and her husband Les Elliot, who both manage the company from Glengarriff in West Cork, on Ireland's Atlantic coast. 
🇺🇸 To USA: Standard shipping is US$10.95. (Arrives in 9-12 days)
.
🇨🇦 To Canada: Standard shipping is $15.95 (Arrives in 9-12 days).
🇮🇪 To Ireland: Standard Shipping is €5.95 (3-5 days).
🇬🇧 To UK: Standard Shipping is €8.95 (9-12 days)
.
To rest of Europe: Standard Shipping is €11.95 (9-12 days).
To Australia/NZ: Standard Shipping is $22.95.
Expedited 3-5 day shipping is available also.
Perfect Well Crafted Ornament
I absolutely love this ornament!!! It's my Grandsons 1st Chistmas and each year I give the grandchildren an ornament. This year I'm more excited than ever! My grandson Sullivan was born on St. Patricks Day and is half Irish. This ornament couldn't be more perfect for him! The quality is amazing and it's very elegant. It will be treasued for years!
One of the Best Black Teas
When I made my first cup of tea of this blend, it tasted amazing like it reminded me of the Classic Irish Breakfast Blend from Twining's Tea Co. I have to say that this has got to be one of the best blends of Breakfast Teas on Earth.
A One of a Kind of A Cup of Tea
When I first got it in the mail, I thought, "Gee this tastes exactly like when I got it in the Herbal Tea Collection." This kind of tea is one of the best herbal teas I've ordered from here. Two thumbs way up for the Connemara Kitchen.
Great product
Great piece and great customer service
Shot glasses
I bought 2 sets and gave them to a friend in Australia who loves them ,great value
Thank you