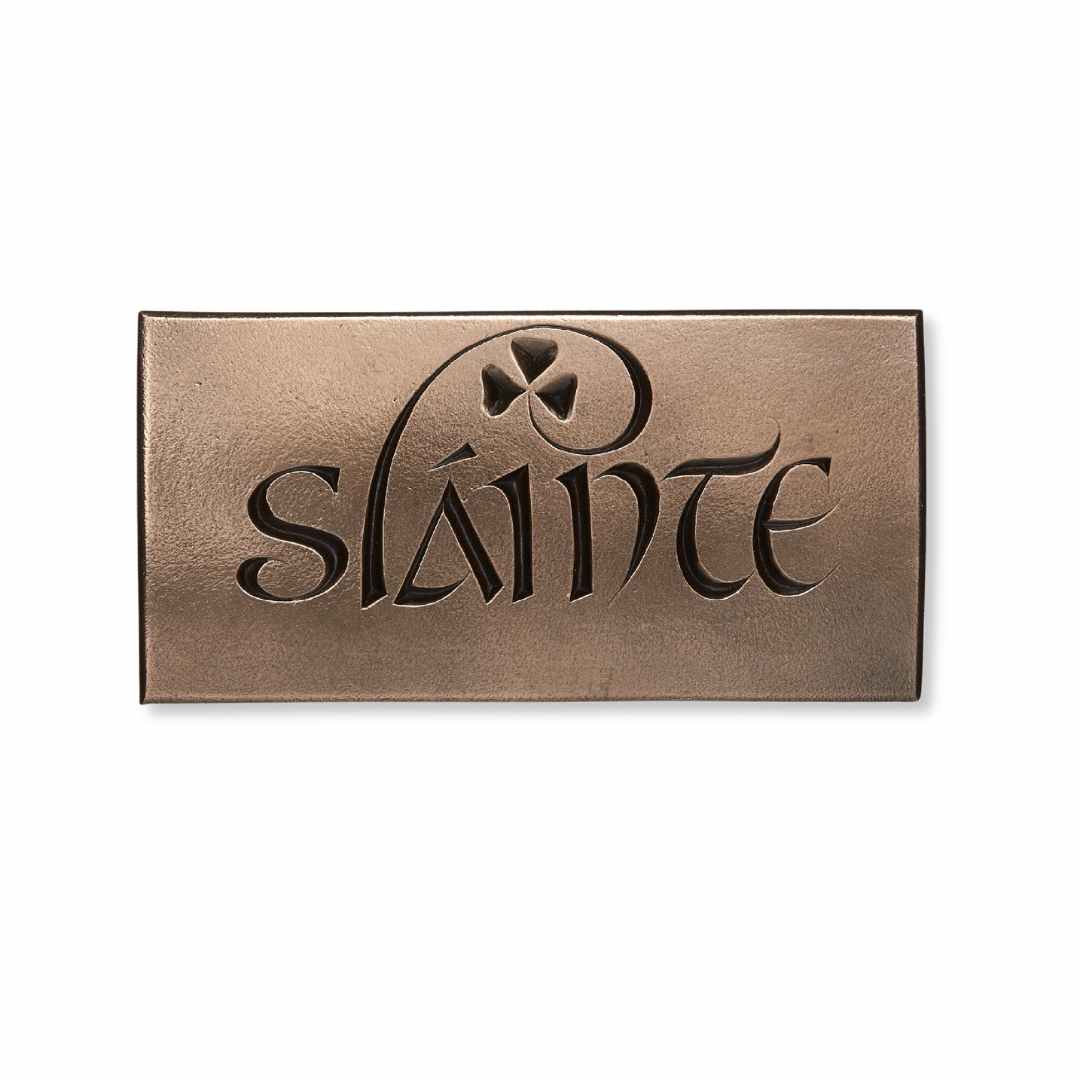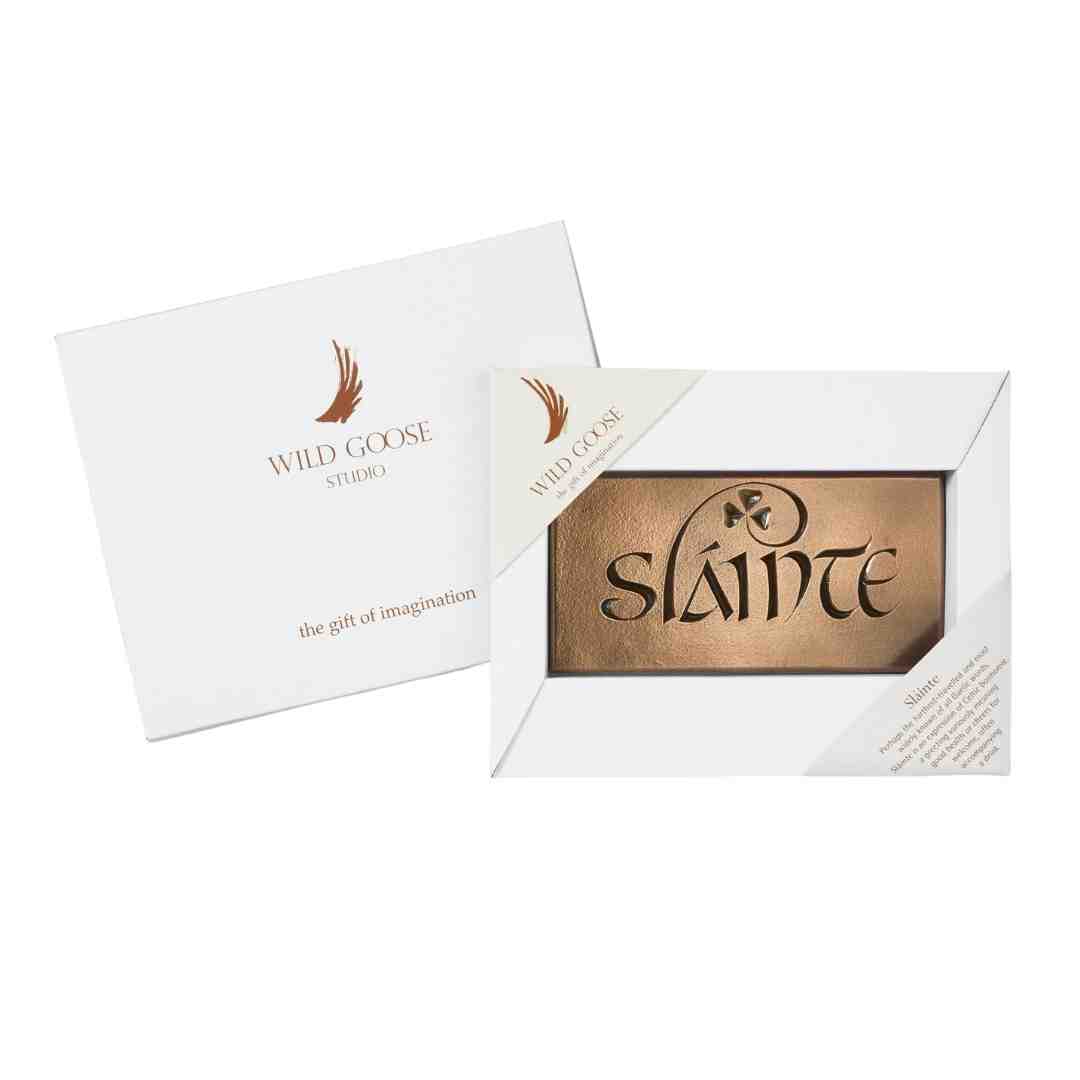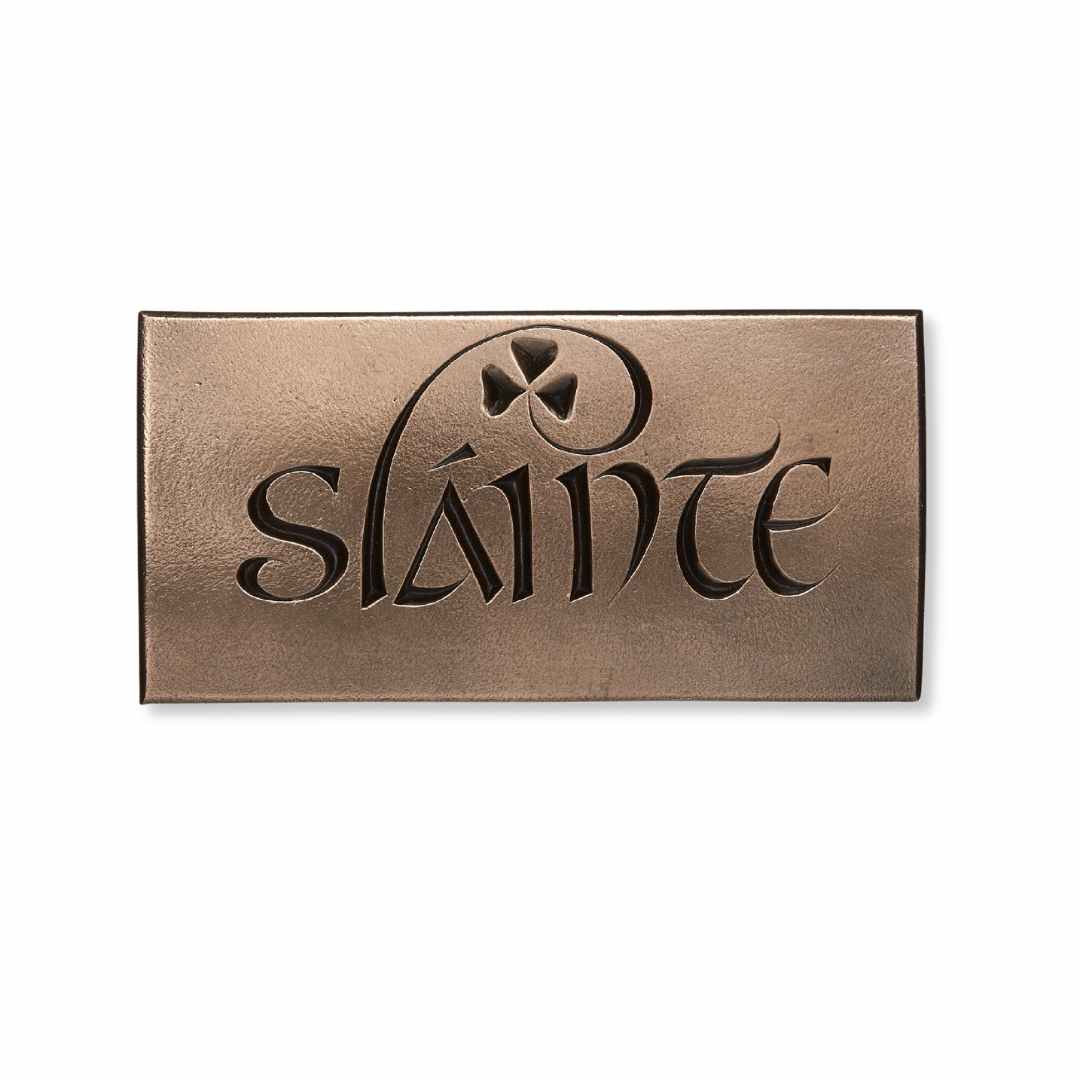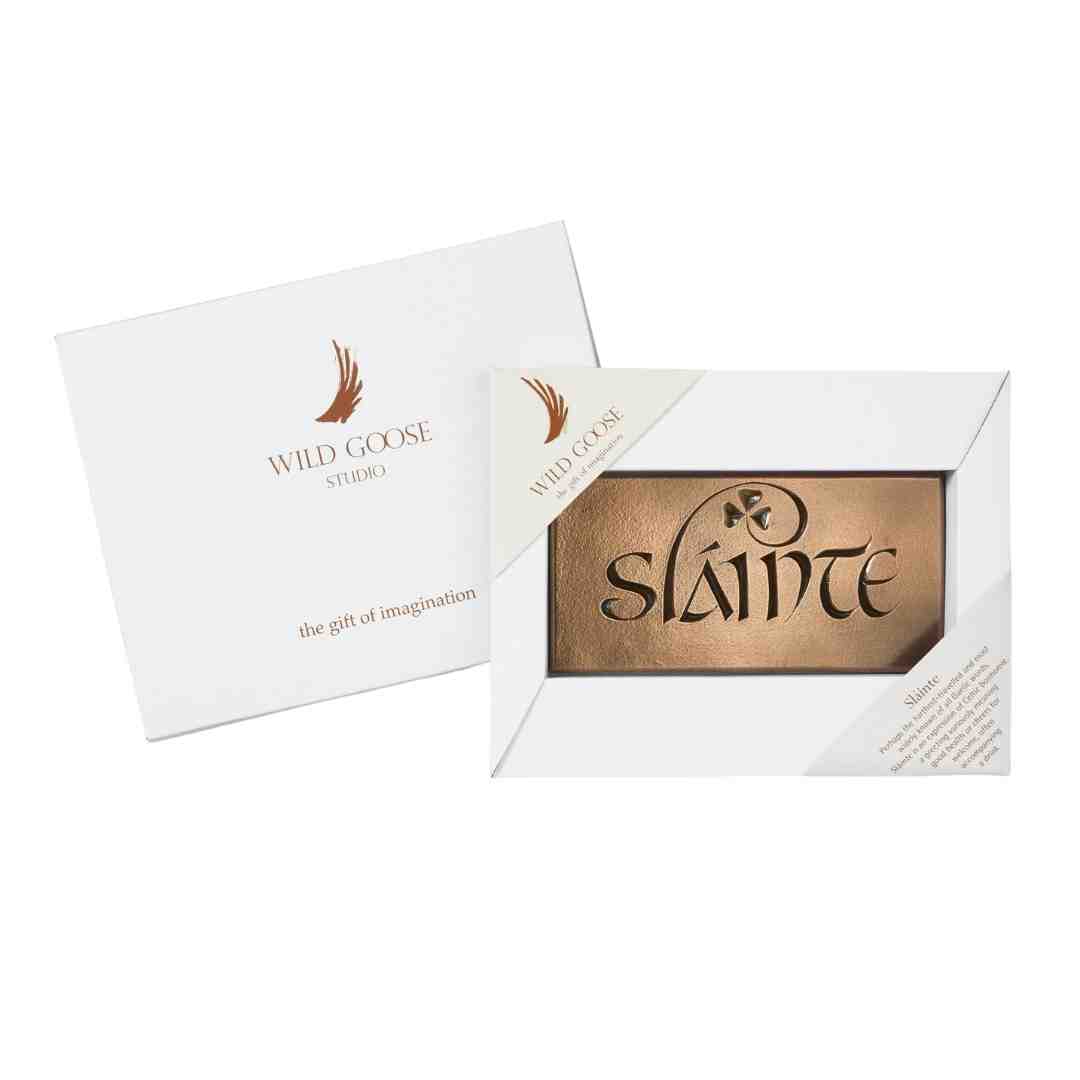 Sláinte Irish Wall Hanging
Sale price
$55.00
Regular price
Tax included.
In stock, ships within 2 days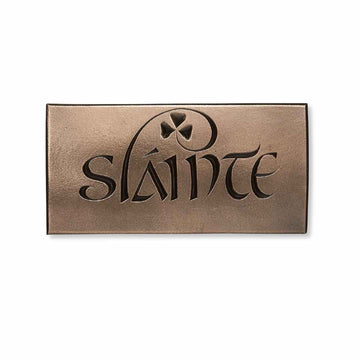 Sláinte Irish Wall Hanging
Sale price
$55.00
Regular price
Product description
Shipping & Return
Customer Reviews
About this Piece
Experience the Essence of Gaelic Culture
Delight in the resurgence of the Gaelic language with our award-winning framed wall plaque, meticulously carved by Adam Grabski.
"Sláinte," conveying "Health," carries a universal appeal, resonating in bars worldwide.
Intricate craftsmanship shines through in the 8 x 4 inches (20 x 10cm) Irish wall hanging, a testament to tradition.
Discover and Elevate
Embark on a cultural journey with our exquisite framed plaque, celebrating the Gaelic language's revival. Crafted by Adam Grabski, this masterpiece bears the word "Sláinte" and its global sentiment of "Health." Adorn your space with the 8 x 4 inches (20 x 10cm) Irish wall hanging, inviting the essence of heritage. Explore our collection for similar pieces, and embrace language and legacy with this remarkable Irish frame.
Check out this video more more information here. View our similarly designed plaque with the word 'Slainte'.
🇺🇸 To USA: Standard shipping is US$10.95. (Arrives in 9-12 days)
.
🇨🇦 To Canada: Standard shipping is $15.95 (Arrives in 9-12 days).
🇮🇪 To Ireland: Standard Shipping is €5.95 (3-5 days).
🇬🇧 To UK: Standard Shipping is €8.95 (9-12 days)
.
To rest of Europe: Standard Shipping is €11.95 (9-12 days).
To Australia/NZ: Standard Shipping is $22.95.
Expedited 3-5 day shipping is available also.
I loved the SLÁINTE sign. Great quality. The blanket could've been thicker and softer and I love the jewelry box but for the price it really should've been bigger.
Perfect Well Crafted Ornament
I absolutely love this ornament!!! It's my Grandsons 1st Chistmas and each year I give the grandchildren an ornament. This year I'm more excited than ever! My grandson Sullivan was born on St. Patricks Day and is half Irish. This ornament couldn't be more perfect for him! The quality is amazing and it's very elegant. It will be treasued for years!
One of the Best Black Teas
When I made my first cup of tea of this blend, it tasted amazing like it reminded me of the Classic Irish Breakfast Blend from Twining's Tea Co. I have to say that this has got to be one of the best blends of Breakfast Teas on Earth.
A One of a Kind of A Cup of Tea
When I first got it in the mail, I thought, "Gee this tastes exactly like when I got it in the Herbal Tea Collection." This kind of tea is one of the best herbal teas I've ordered from here. Two thumbs way up for the Connemara Kitchen.
Great product
Great piece and great customer service