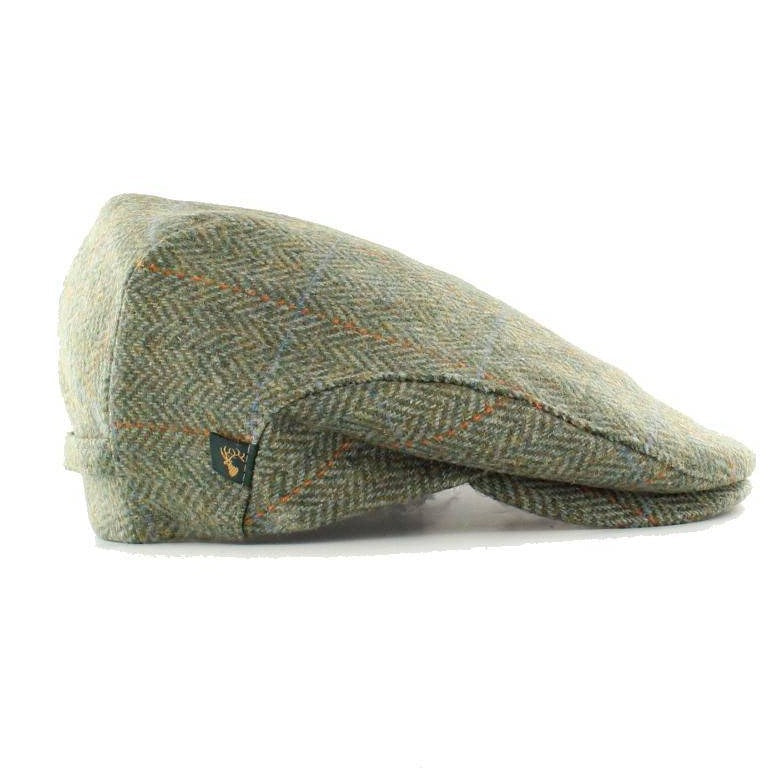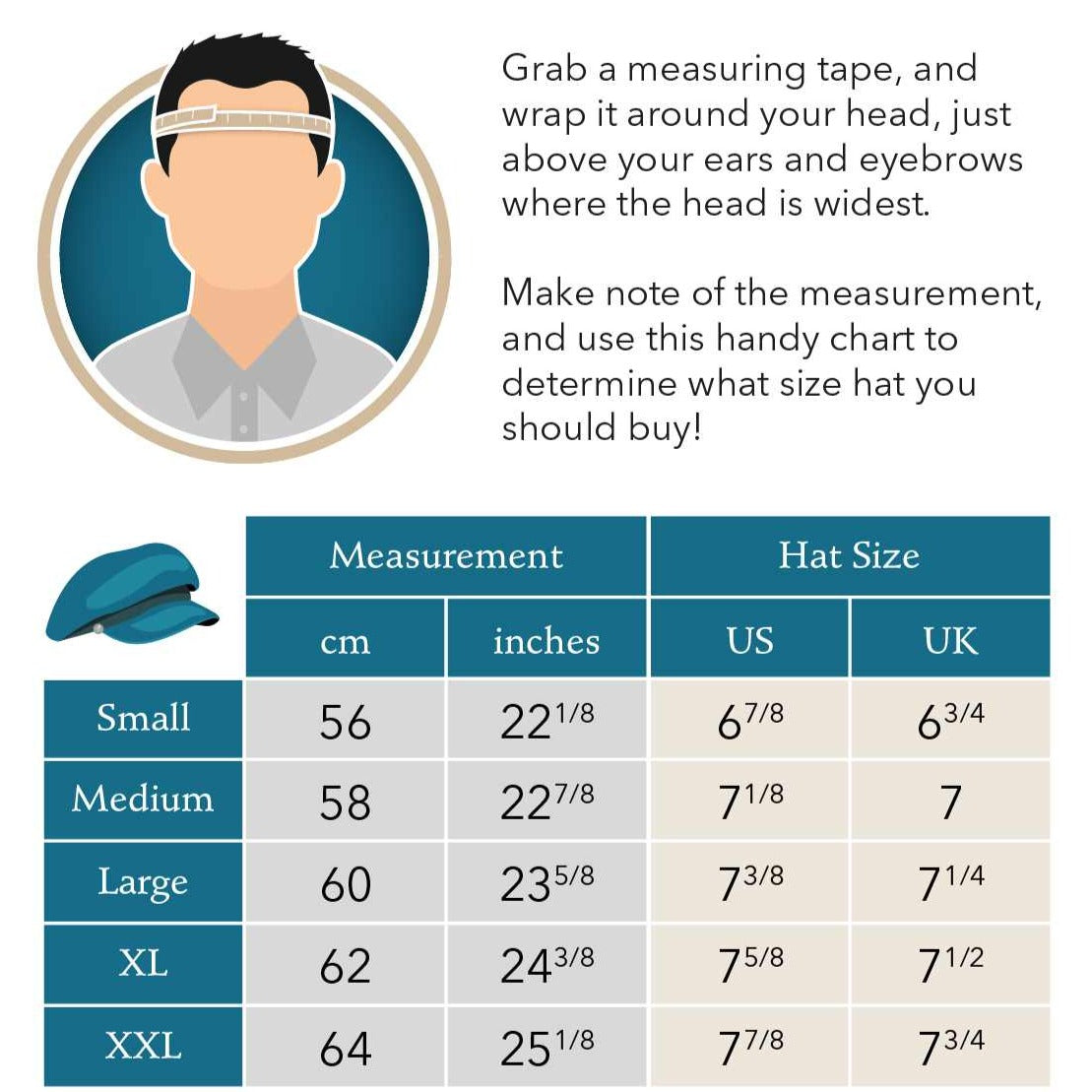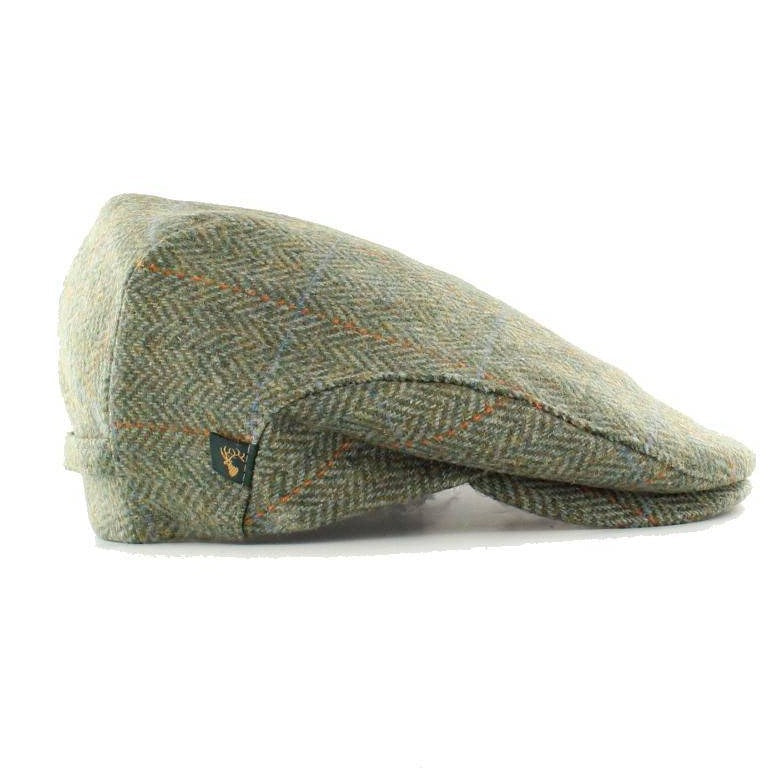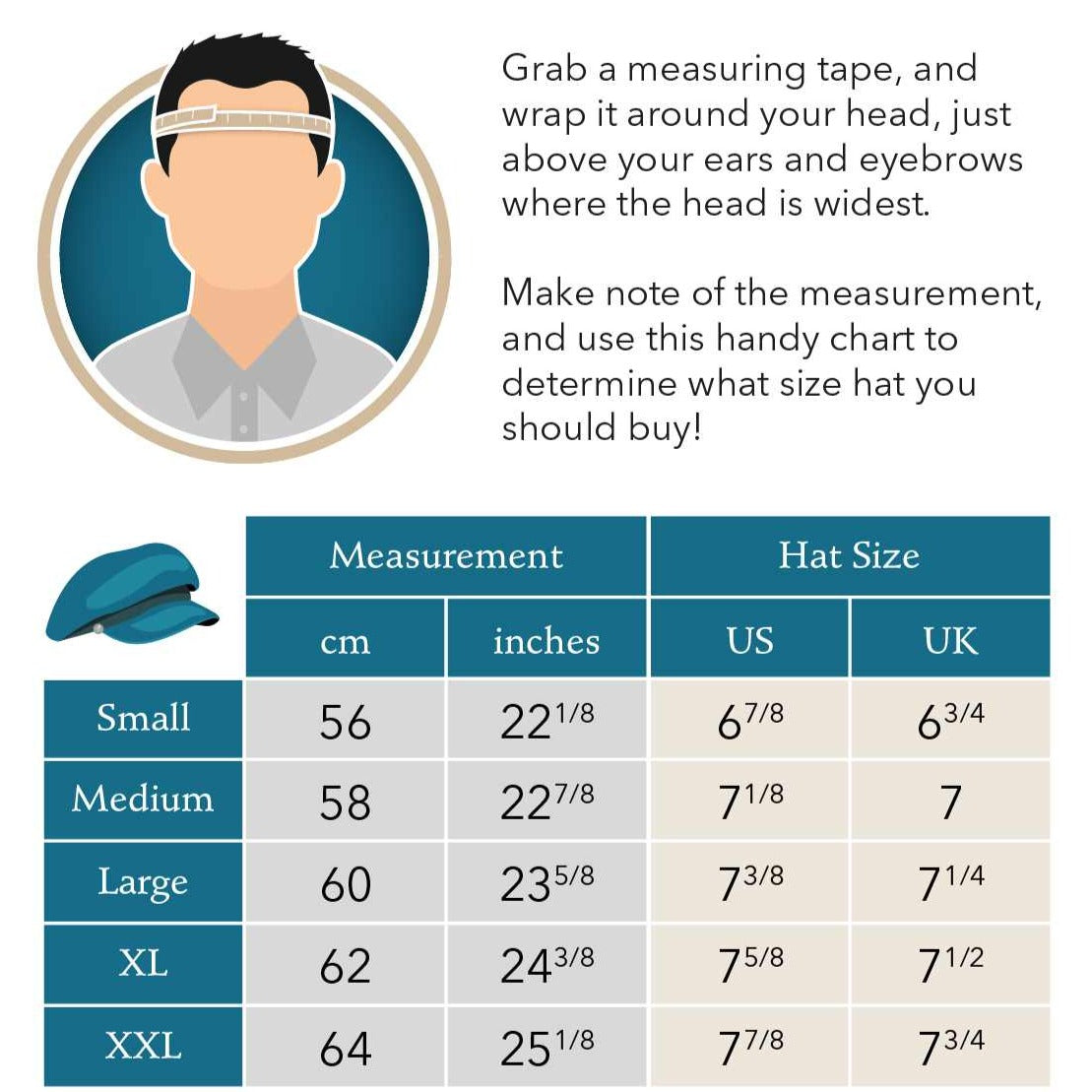 Green Herringbone Flat Cap Trinity Cap
Sale price
$43.00
Regular price
Tax included.
In stock, ships within 2 days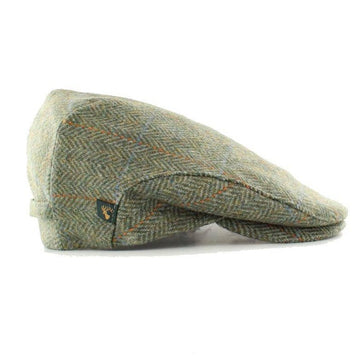 Green Herringbone Flat Cap Trinity Cap
Product description
Shipping & Return
Customer Reviews
About this Piece
The 100% Wool Trinity Cap by Mucros Weavers is inspired by the traditional Irish art of handcrafted woollen caps. This tweed cap is the perfect combination of style, function and craftsmanship. The Trinity style features quilted lining making it the perfect hat for cooler conditions while providing added comfort. Available in different sizes and colors.
About the Maker
Mucros Weavers are located at Muckross House, Killarney, Ireland, the focal point for visitors to Killarney National Park. From small beginnings, they have grown to supply over one hundred shops worldwide. The colourful scarves, stoles, capes and rugs, are made from premium yarns such as wool, mohair and alpaca.
Mucros Weavers complement their ranges with Ladies and Gents Tweed headwear in both traditional and contemporary styles. In recent times they have introduced Ladies Capes and Gents Waistcoats in tweeds to match this headwear. Mucros Weavers Scarves are woven by using only the finest quality yarns - Hattersly looms that are almost 200 years old. The older the loom the softer the scarf! And as all of these wonderful gifts are individually woven, they have a selvedge on each side ensuring they will last and its gives each scarf its quality finish.
🇺🇸 To USA: Standard shipping is US$10.95. (Arrives in 9-12 days)
.
🇨🇦 To Canada: Standard shipping is $15.95 (Arrives in 9-12 days).
🇮🇪 To Ireland: Standard Shipping is €5.95 (3-5 days).
🇬🇧 To UK: Standard Shipping is €8.95 (9-12 days)
.
To rest of Europe: Standard Shipping is €11.95 (9-12 days).
To Australia/NZ: Standard Shipping is $22.95.
Expedited 3-5 day shipping is available also.
Its Terrific!!!
Just got my Irish Walking Hat . It's well made, and fits me perfect; will get lots of use from it.
Herringbone Irish Flat Cap (Olive)
I bought this cap for my fiancé's birthday. After many years of almost daily use, he wore his previous grey cap completely out. He loves the new one just as much! Aidan was quick and courteous in responding to my shipping inquiry. The shamrock ornament included in the box was a pleasant surprise and will look great on our Christmas tree this year. Overall, 10 out of 10!
Green Patch Cap
exactly as advertised. I'm happy with my purchase.
On my treasure Jonathan Richard Newsboy Cap
Very fine workmanship. Very prompt quick delivery. Aidan was most pleasant to deal with. Almost feel I could come meet up with him for a pint in an Irish Pub. Great experience. Thank you. Keep doing what you are doing. It's great❣️❣️🍀🍀
My Favorite
I already had this cap in Olive.
But this is now my favorite.
I wear it almost every day (still wear the Olive sometimes)
Fits great and looks wonderful.
Have had many compliments
Thanks for the service.