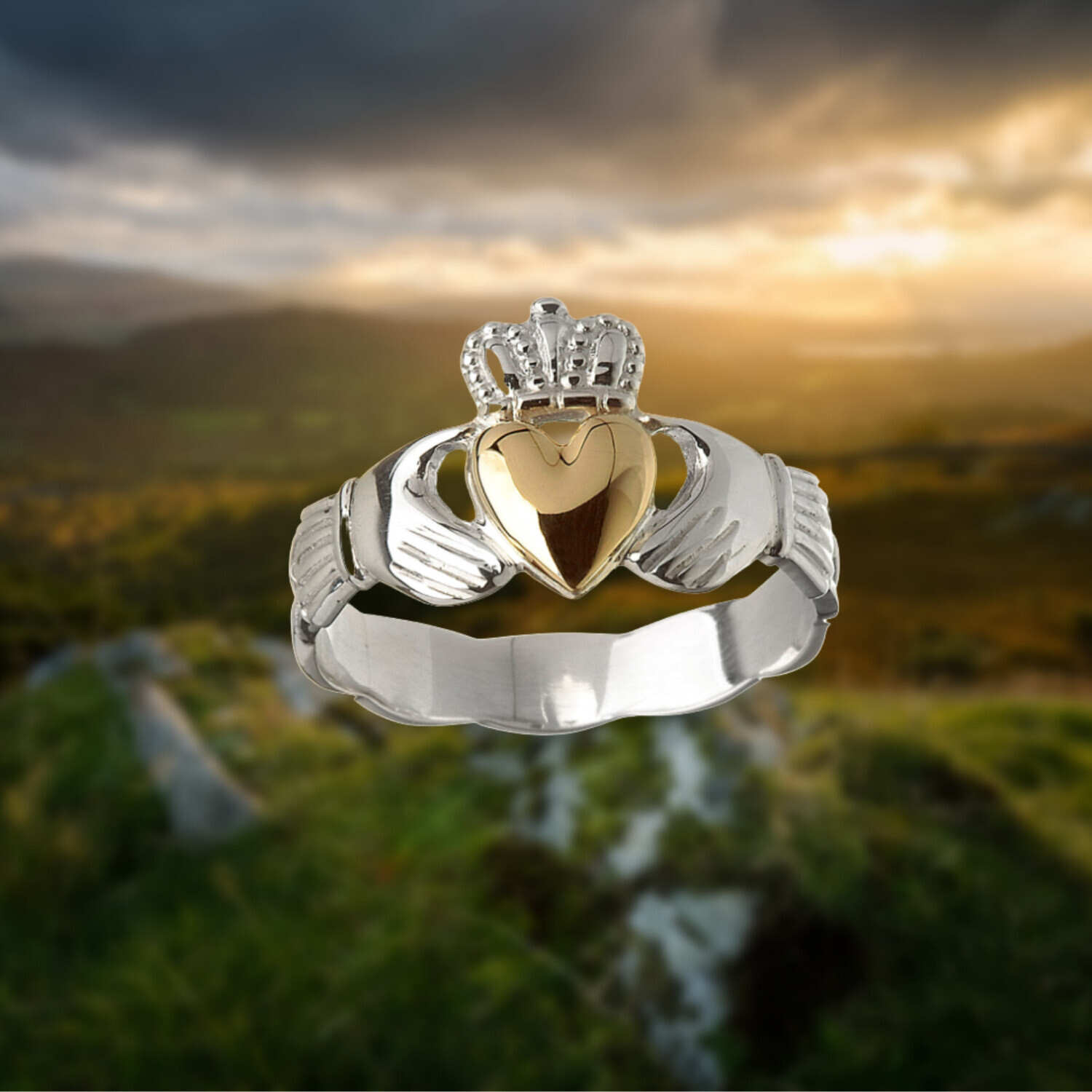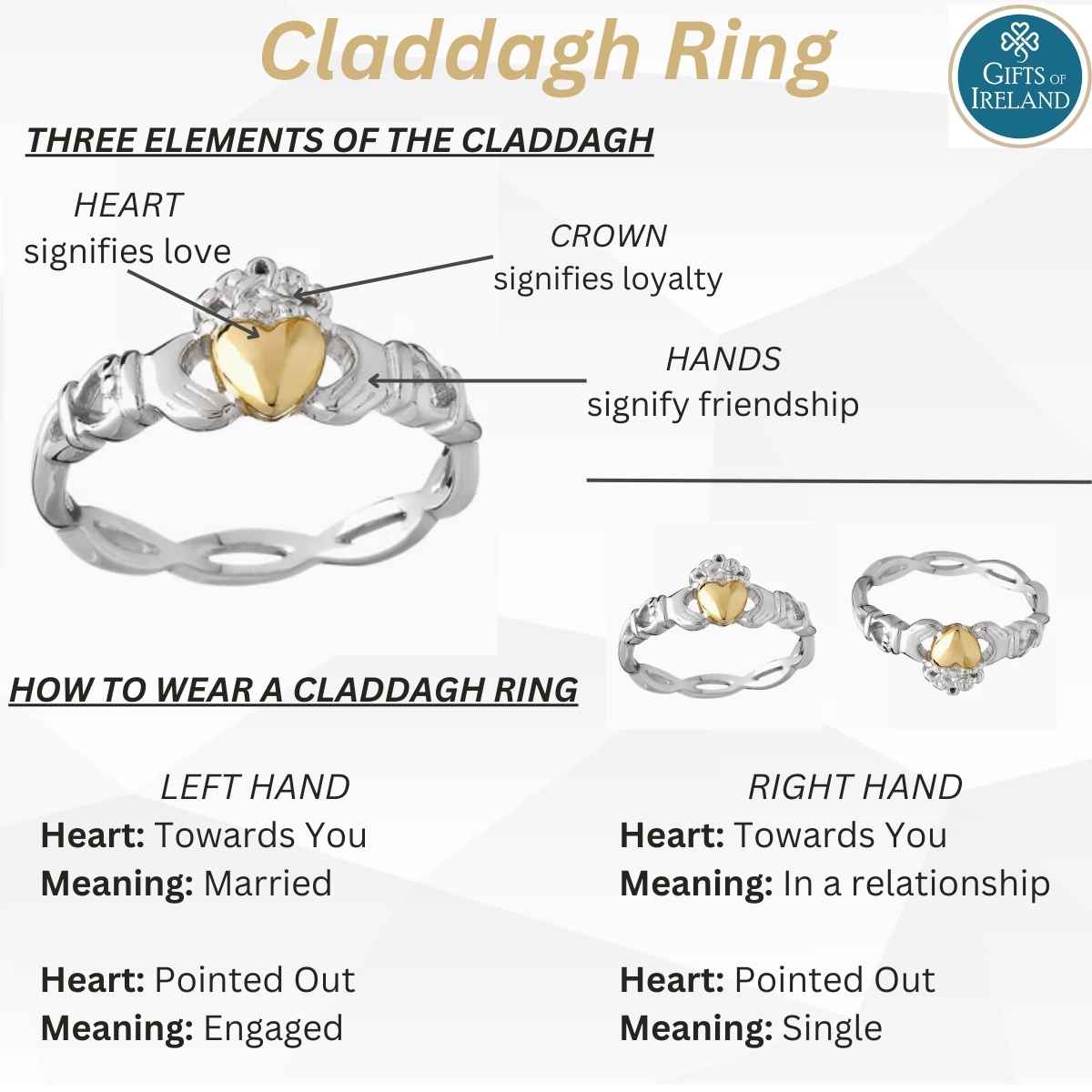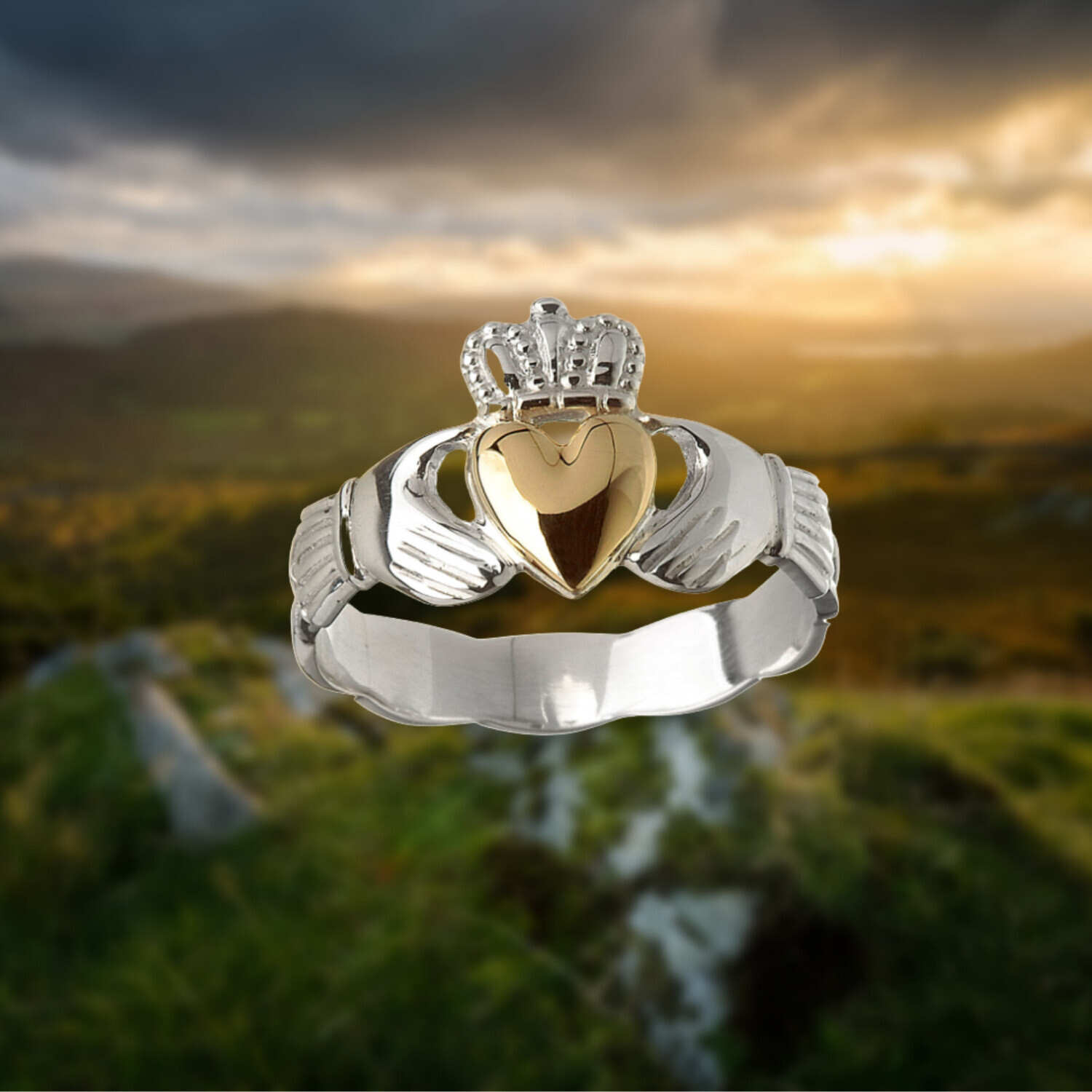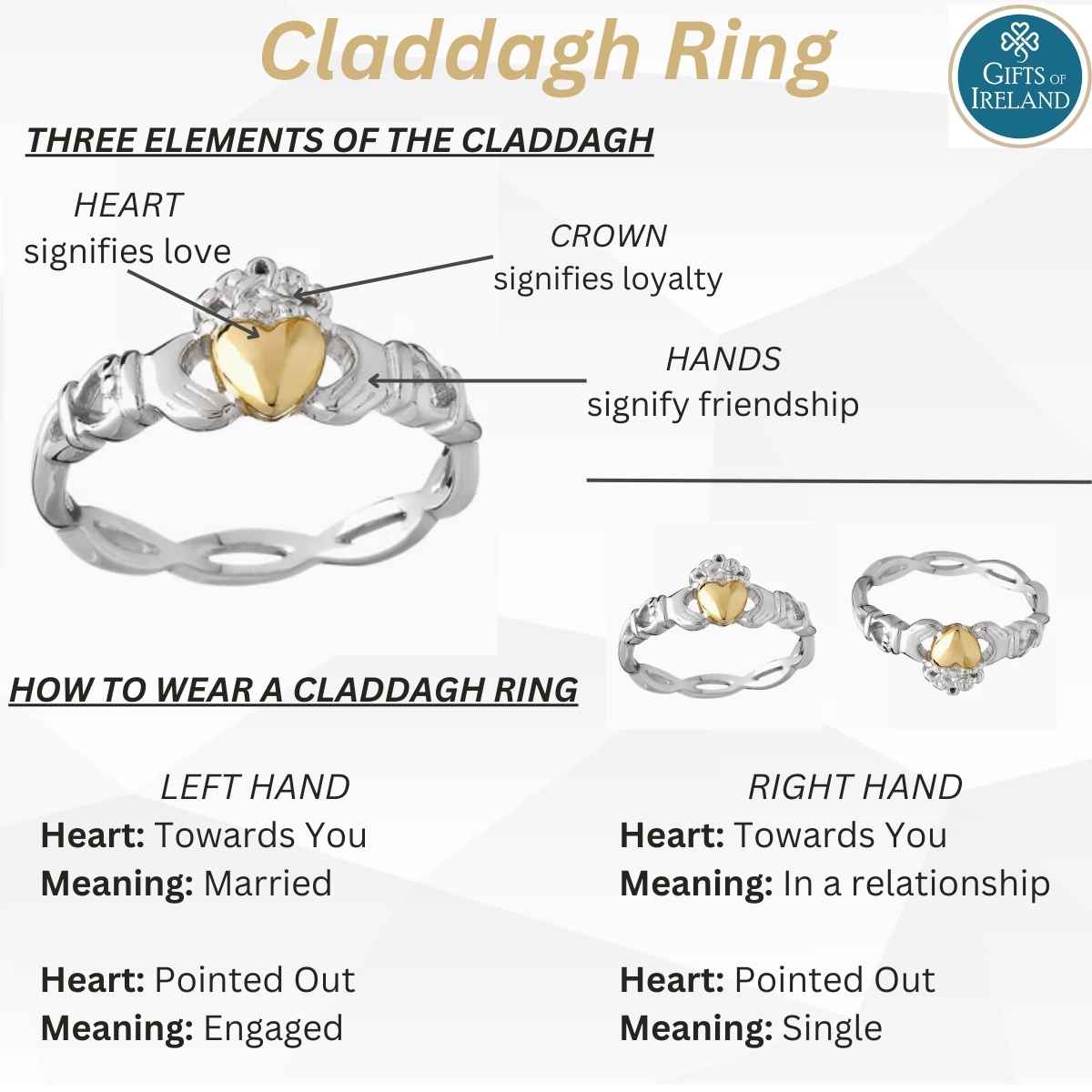 Claddagh Ring With Gold Heart
Sale price
$140.00
Regular price
$196.00
Tax included.
In stock, ships within 2 days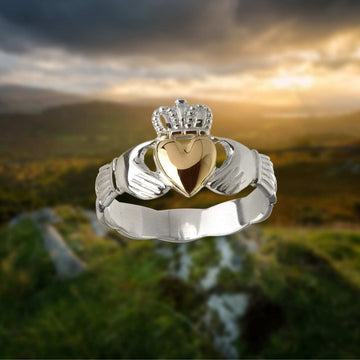 Claddagh Ring With Gold Heart
Product description
Shipping & Return
Customer Reviews
Silver Ring With Gold Heart 
The gold heart makes this sterling silver Claddagh ring all the more special. The sterling silver hands clasp a golden heart of 10k gold. The Claddagh ring is a great gift of love, loyalty and friendship.
Metal: Sterling silver and 10k gold heart
Design: Claddagh
Made in Ireland
Stamped at the Dublin Essay Office
Presentation box included
If you like Celtic knot work then you will like to view this Claddagh ring with Celtic knot work band
Need to find your ring size? Click here to use our ring sizer.
History of the Claddagh
The Claddagh (or Cladach, meaning 'the shore') features a crowned heart held by two hands - the heart represents love, the hands represent friendship, while the crown stands for loyalty. As far back as medieval times, engagement rings had been inscribed with clasped hands to signify one's fidelity, while the heart and crown were eventually added in the 18th century. 
The Claddagh is named for the former fishing village that's now part of Galway city in the West of Ireland, where iconic Claddagh rings have since been produced for hundreds of years. Legend has it that in 1695, a local teenage silversmith called Richard Joyce became enslaved by Algerian pirates, and invented the Claddagh ring while in captivity. 
Whatever the true origin, the Claddagh has since exploded in popularity among those desiring to celebrate their Irish heritage, appearing on many forms of jewelry and art from weddings rings to casual gifts of friendship.
🇺🇸 To USA: Standard shipping is US$10.95. (Arrives in 9-12 days)
.
🇨🇦 To Canada: Standard shipping is $15.95 (Arrives in 9-12 days).
🇮🇪 To Ireland: Standard Shipping is €5.95 (3-5 days).
🇬🇧 To UK: Standard Shipping is €8.95 (9-12 days)
.
To rest of Europe: Standard Shipping is €11.95 (9-12 days).
To Australia/NZ: Standard Shipping is $22.95.
Expedited 3-5 day shipping is available also.
The daughters going to really love it for Christmas!
Amazing
Just the perfect gift from Ireland!
Ardboe Cross
I have purchased a good many double sided crosses from you,,as you know.. both in gold and sterling and they all do not disappoint... I love wearing them and it keeps me connected with my faith and Irish roots.. You have always attempted to advise me on which ones would be the good for my " collection" ...Thank you... I consider them "wearable investments" and hope my Grandchildren will love them as well as myself... Cannot wait to select another ....Quality and helft are what made me choode yours.. So many others I have looked at are single sided and light weight.,, I tend to be hard on jewelry so I need sturdy materials..THank you very much ..DO not change your standards Dara Lehans