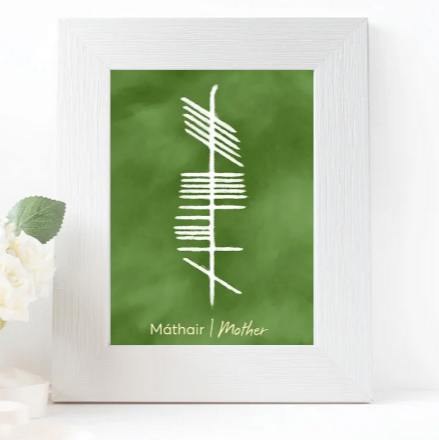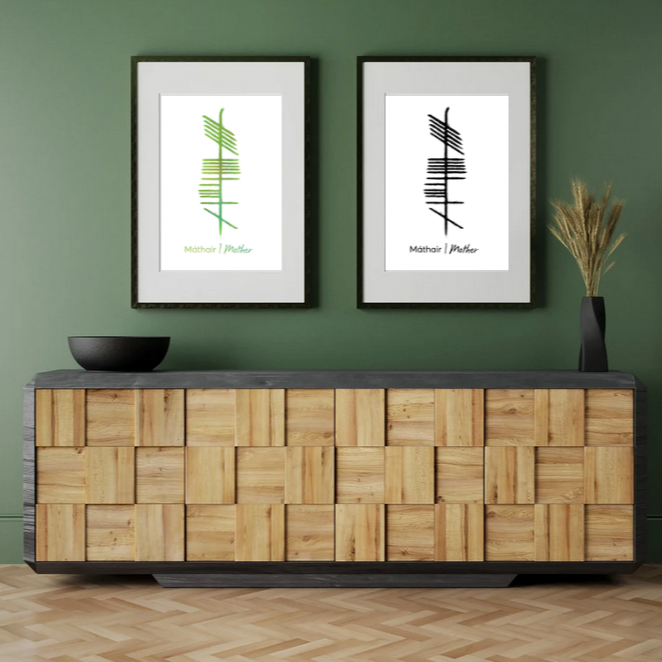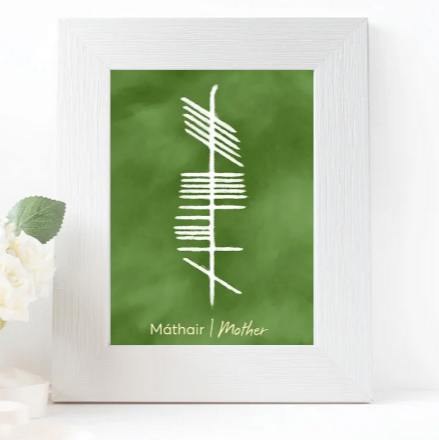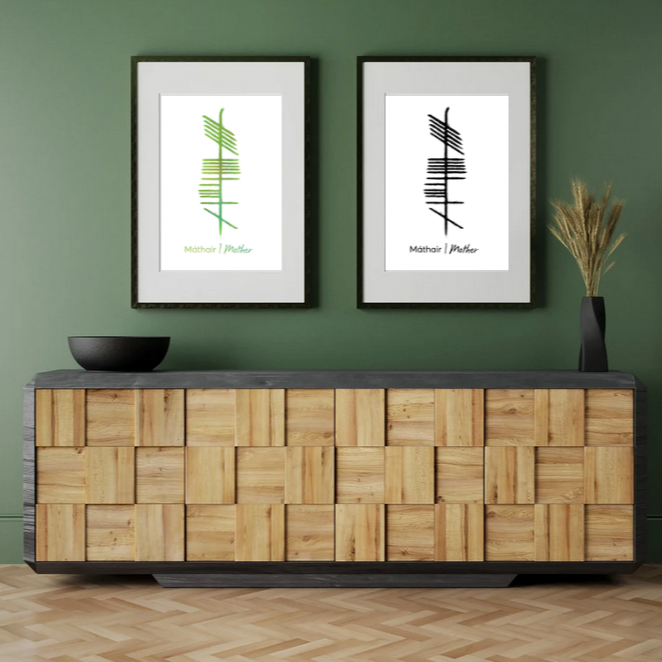 Sale price
$6.00
Regular price
Tax included.
In stock, ships within 2 days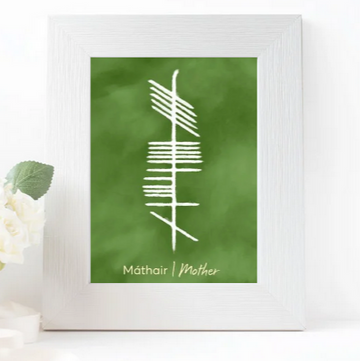 Ogham Print Mothers Day
Product description
Shipping & Return
Customer Reviews
In this print is three languages, all connected with ancient to modern Ireland. The ancient Ogham writing is illustrated with the horizontal lines, spelling Mother. And at the base we see Máthair which is the Gaelic for Mother.

This Ogham downloadable print is a lovely gift for one's mother this Mothers day.
Once purchased, we will send you the file as a high quality pdf which you can print to your hearts delight!
The Ogham Language
Ogham has been discovered by the marking etched on stones across the Emerald Isle. Long ago, it was the main language of communication in the old Celtic Ireland. it is a fascinating language that has been interpreted by historians. This ancient alphabet then allows us to re-create it to these special Irish messages!
🇺🇸 To USA: Standard shipping is US$10.95. (Arrives in 9-12 days)
.
🇨🇦 To Canada: Standard shipping is $15.95 (Arrives in 9-12 days).
🇮🇪 To Ireland: Standard Shipping is €5.95 (3-5 days).
🇬🇧 To UK: Standard Shipping is €8.95 (9-12 days)
.
To rest of Europe: Standard Shipping is €11.95 (9-12 days).
To Australia/NZ: Standard Shipping is $22.95.
Expedited 3-5 day shipping is available also.