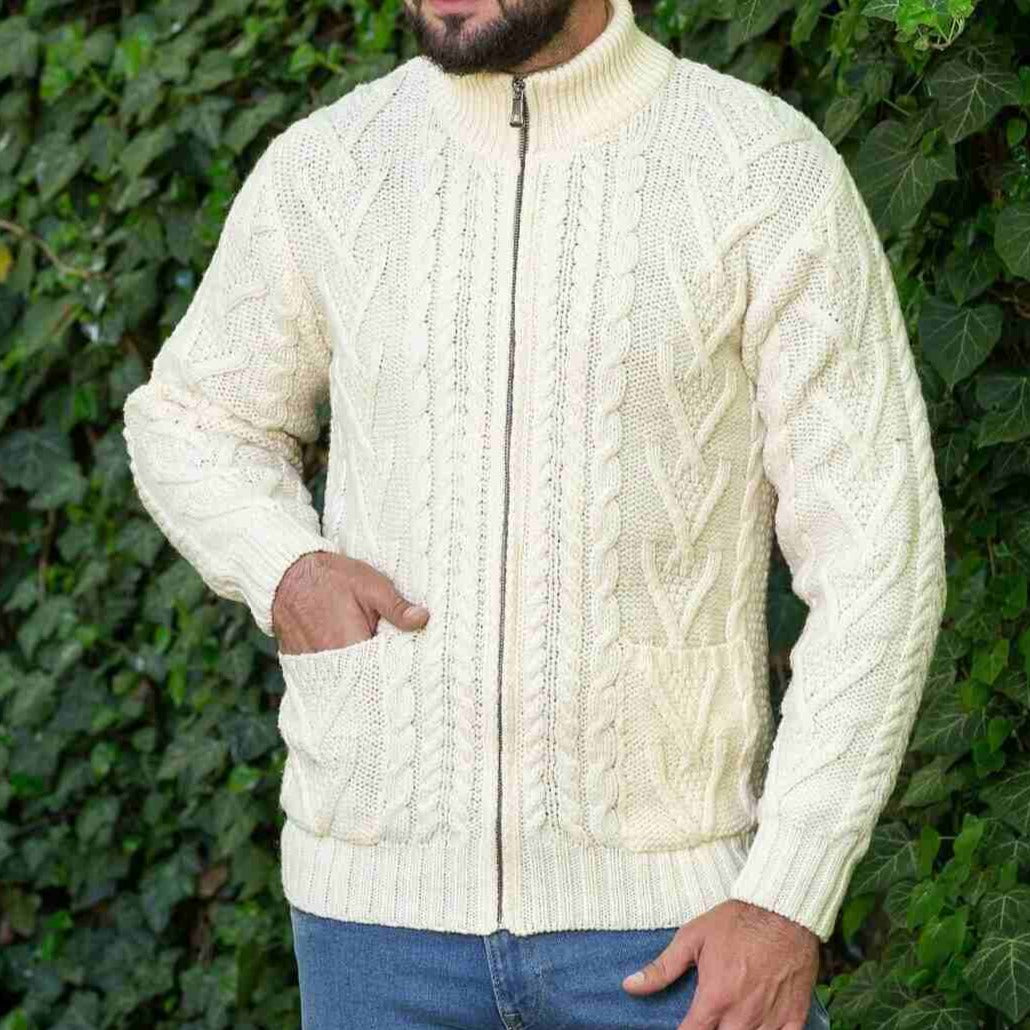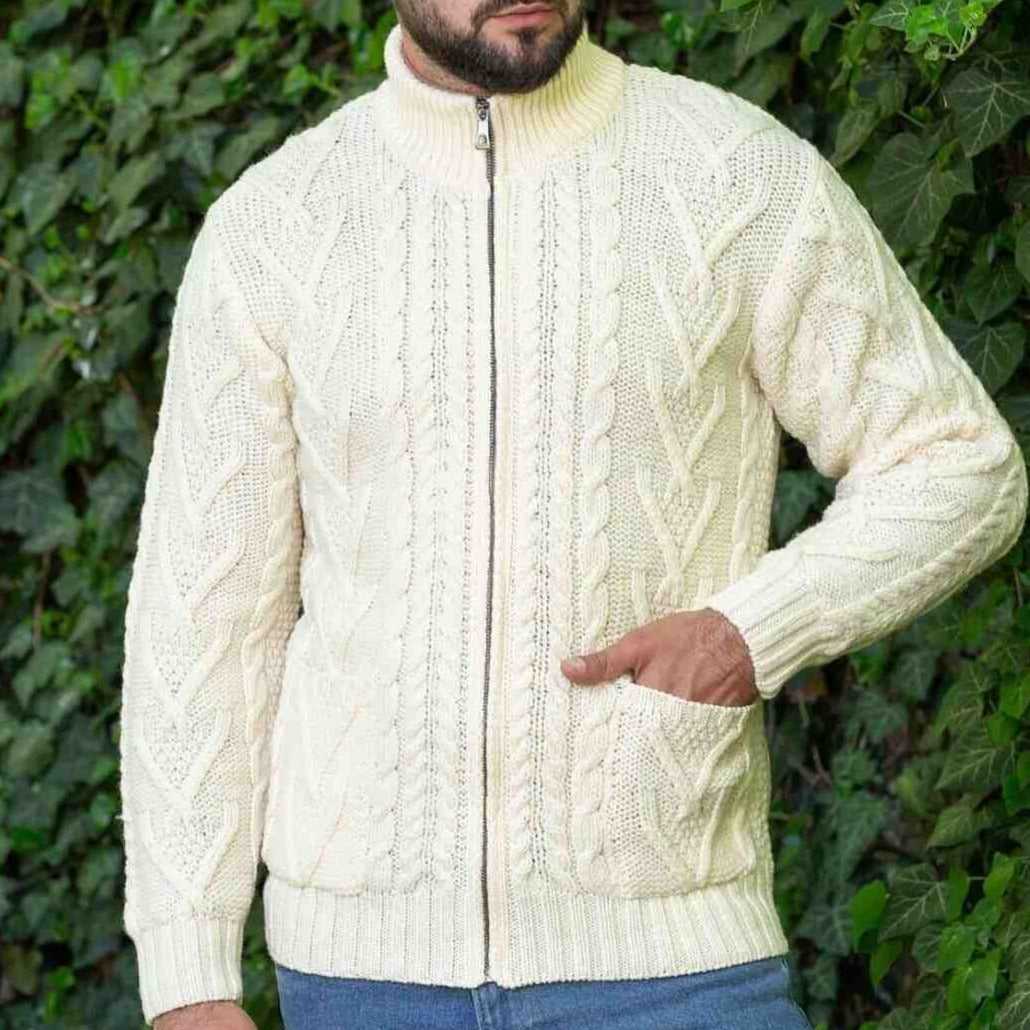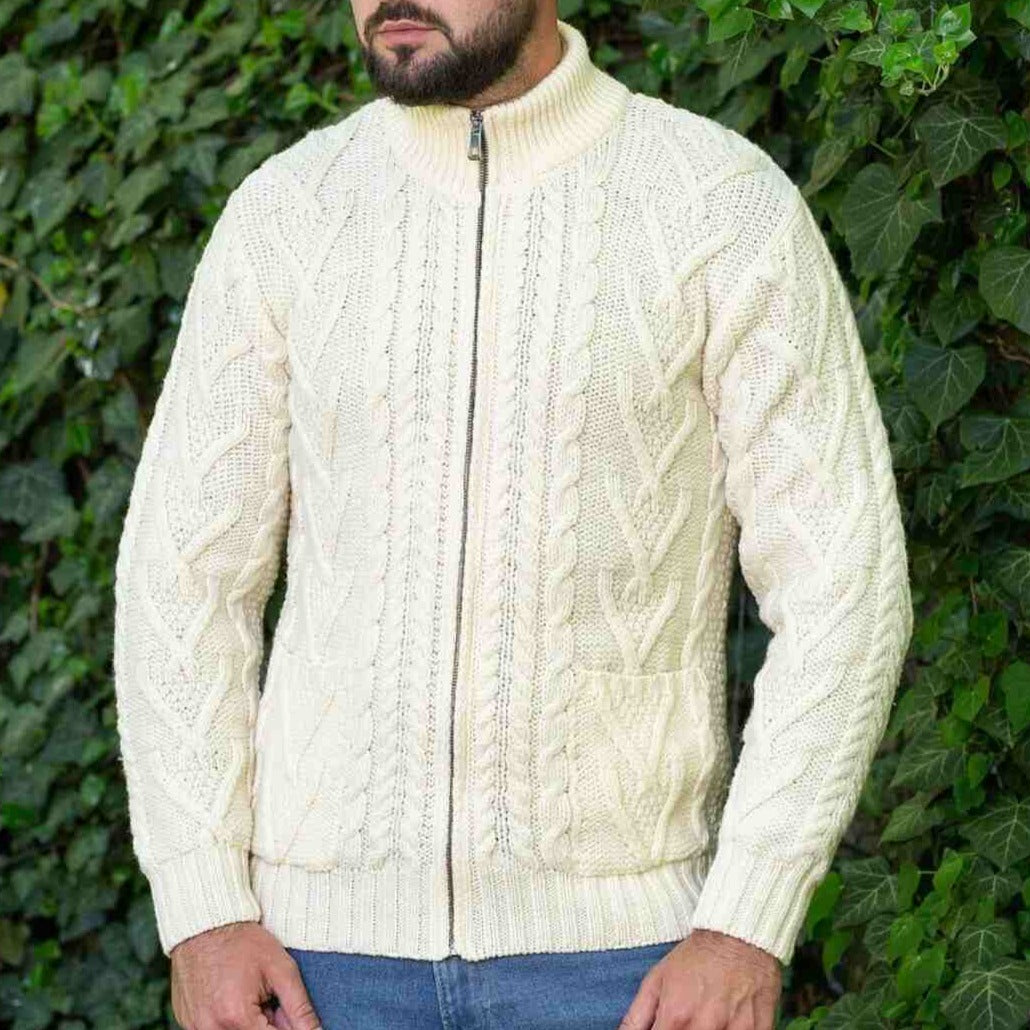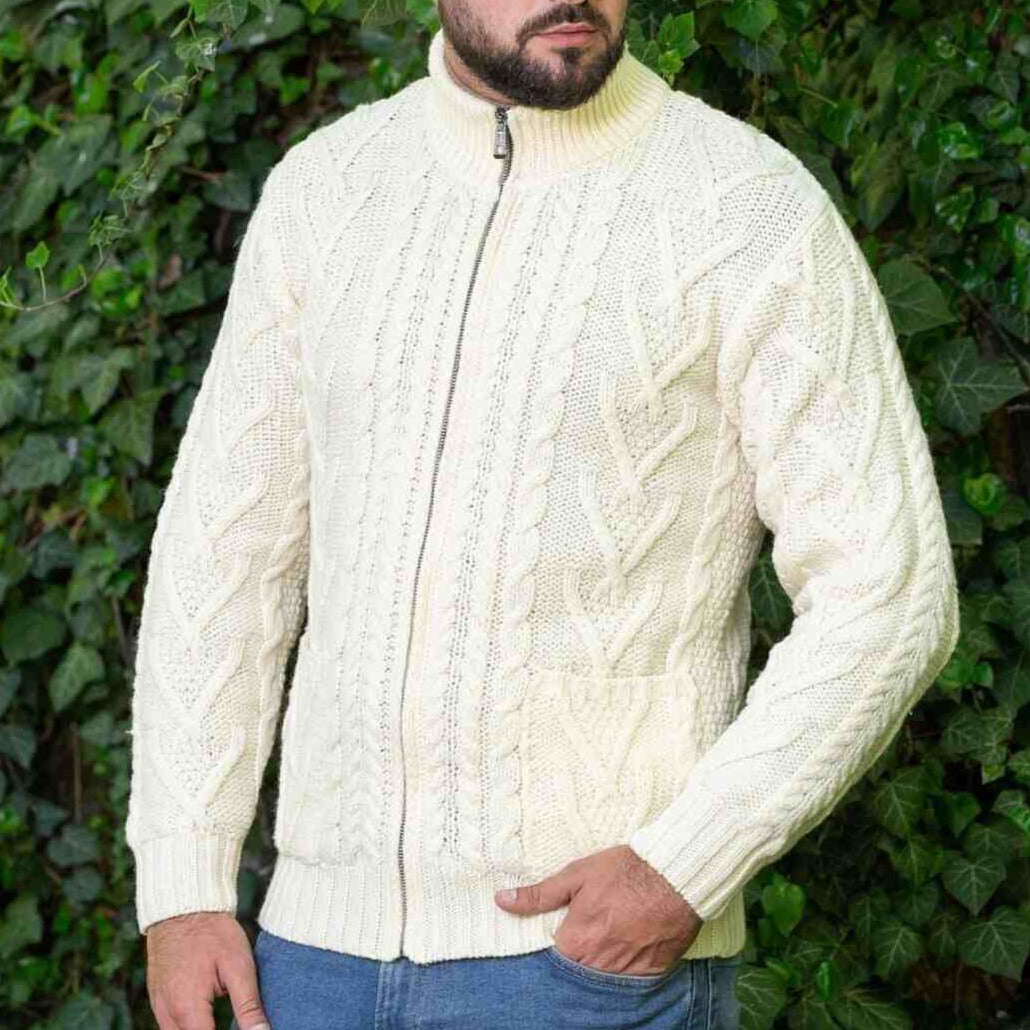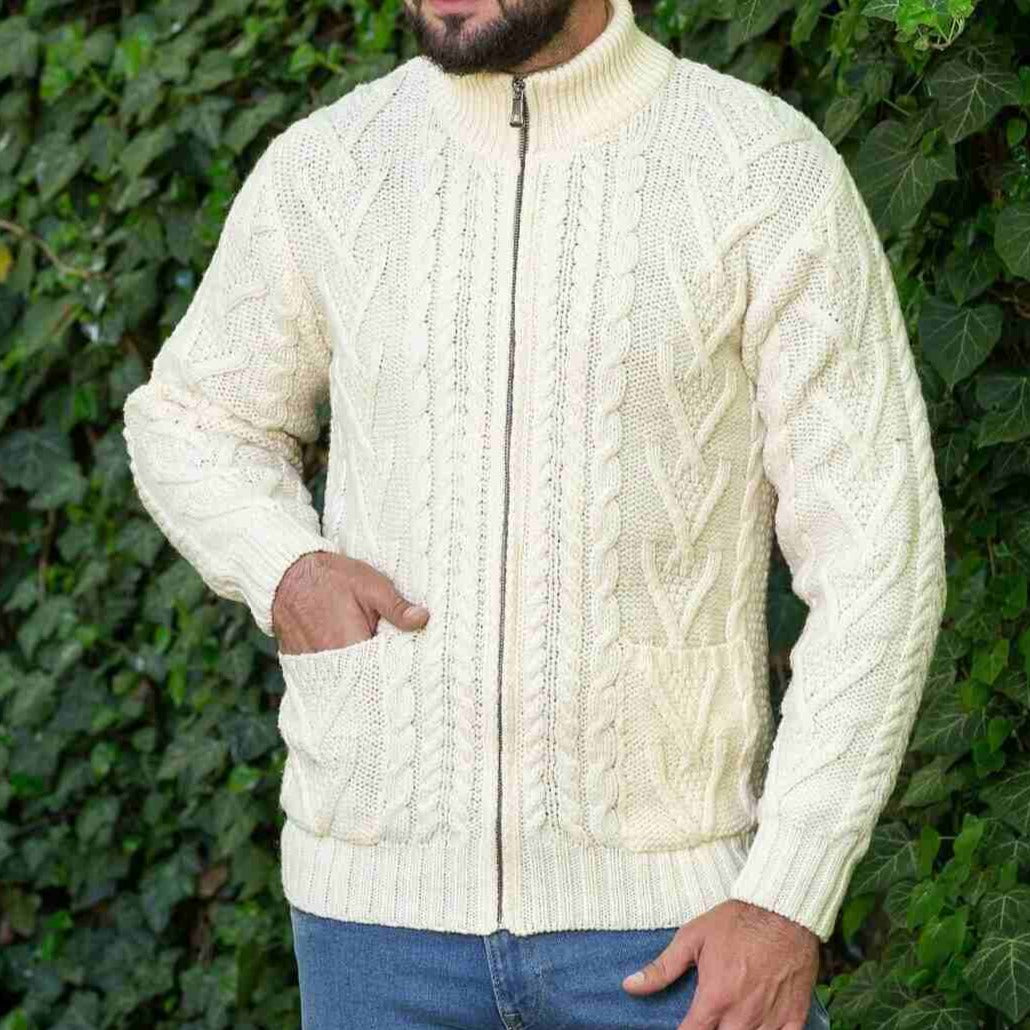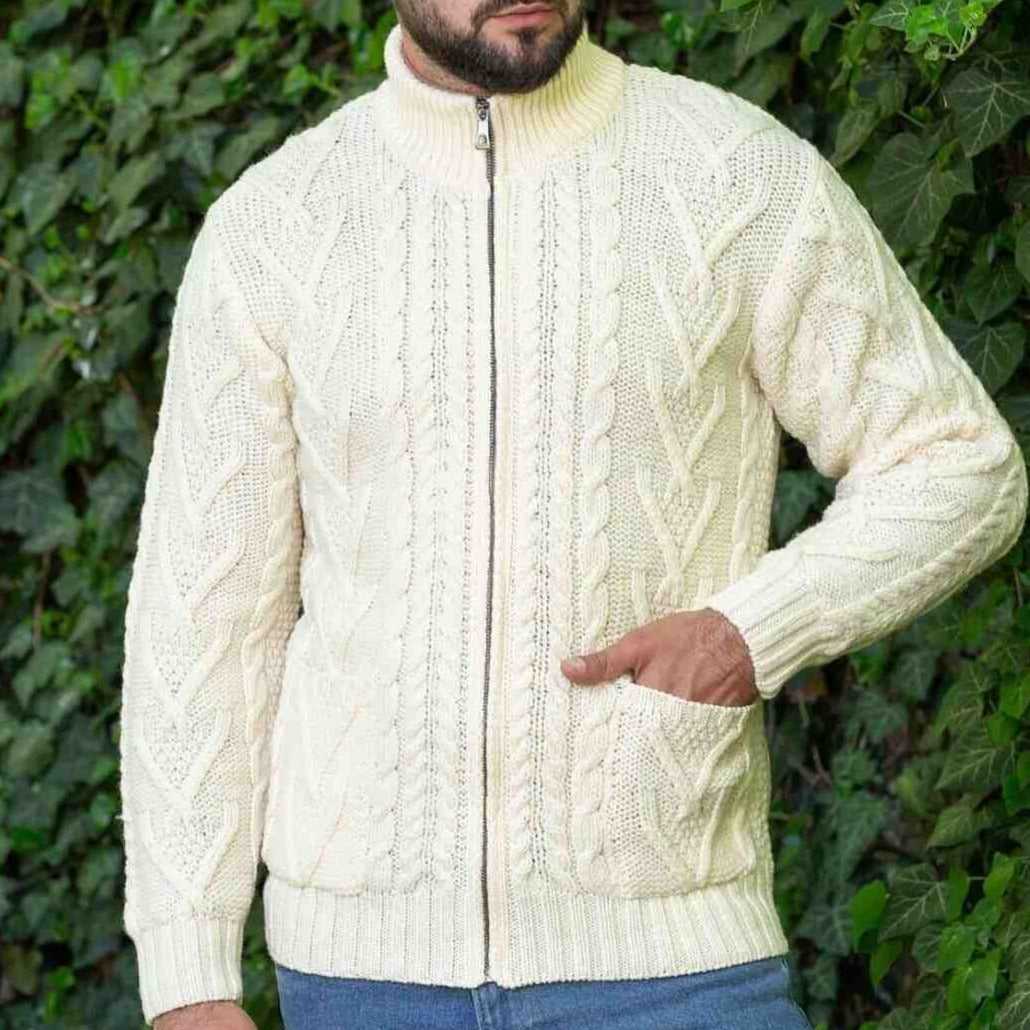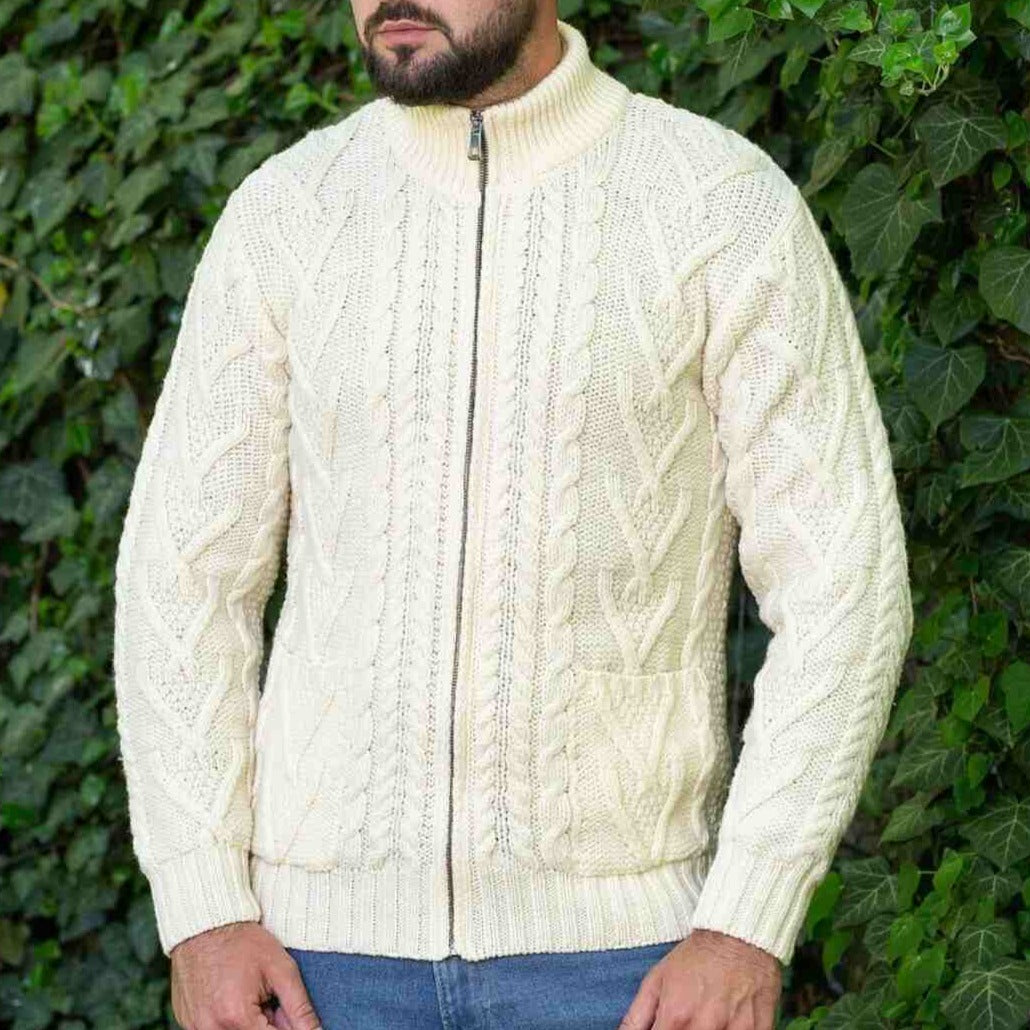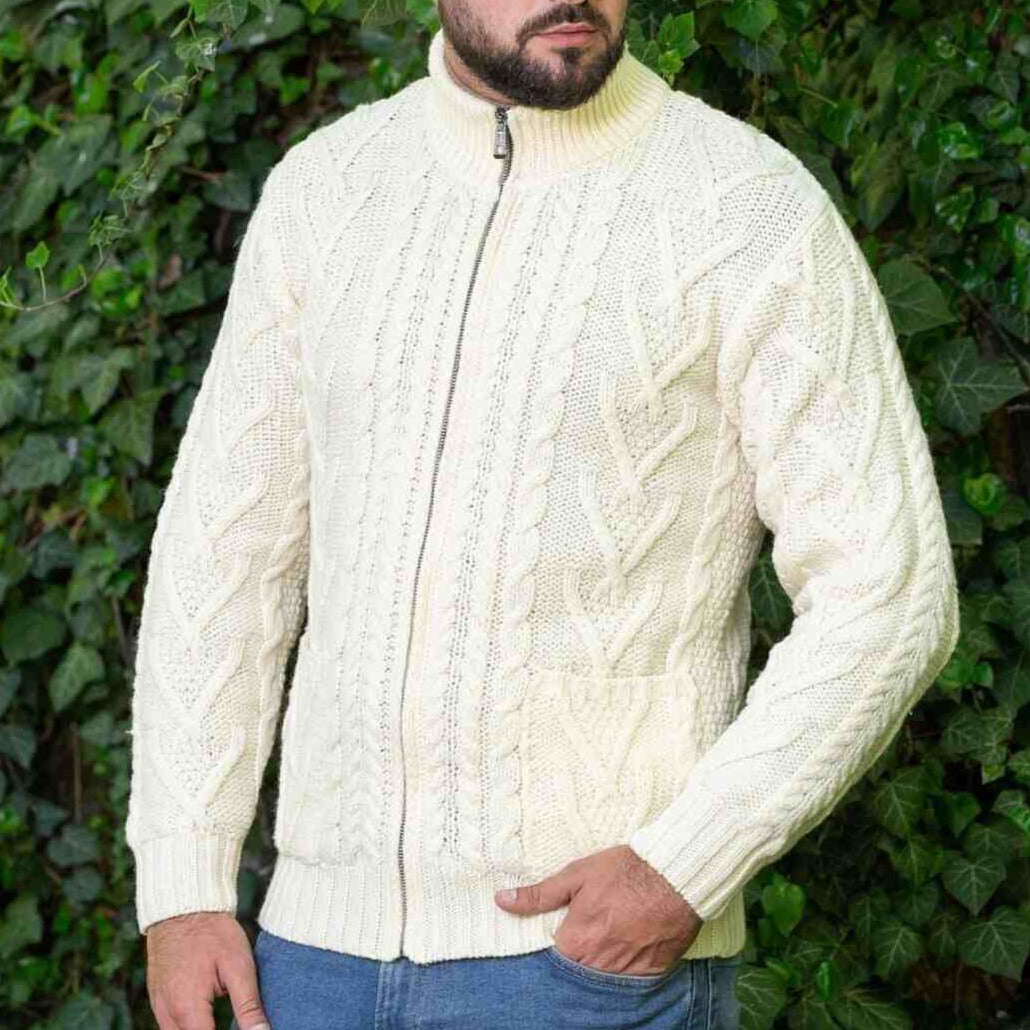 Men's White Aran Full Zipper Cardigan
Sale price
$126.00
Regular price
Tax included.
In stock, ships within 2 days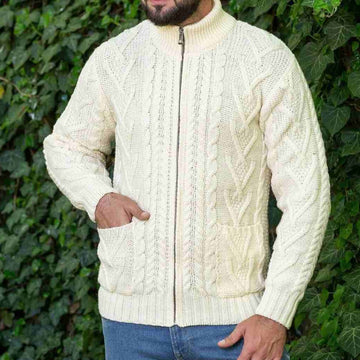 Men's White Aran Full Zipper Cardigan
Product description
Shipping & Return
Customer Reviews
Please note: This item delivers to addresses within the USA only.
Timeless Style and Cozy Comfort: Men's White Aran Full Zipper Cardigan
Make a statement this winter with our Men's White Aran Full Zipper Cardigan. This comfortable yet stylish sweater is designed with a modern fit, showcasing the iconic stitches native to the Aran Islands. Crafted in Ireland with 100% Merino Wool, it combines timeless style with cozy warmth.
Made in Ireland
Quality Irish knitwear
Fast shipping from Ireland
Authentic Craftsmanship
Made in Ireland Experience the authenticity and craftsmanship of our Men's White Aran Full Zipper Cardigan, proudly made in Ireland. Each cardigan reflects the rich heritage of Irish knitwear and showcases the skill and expertise of Irish artisans. Embrace the quality and tradition of this timeless piece.
Stylish Full Zipper and Elegant Aran Stitching
A Perfect Combination Our cardigan features a raised collar with a full zipper, adding a touch of sophistication to the design. The elegant Aran stitching, inspired by the rugged beauty of the Aran Islands, creates a classic and textured look. The stylish front pockets add functionality and style to this versatile cardigan.
The Perfect Gift for Loved Ones
Thoughtful and Stylish Surprise your friends or family members with the gift of warmth and style. Our Men's White Aran Full Zipper Cardigan makes a great gift idea, combining thoughtful functionality with timeless elegance. Give the gift of comfort and Irish craftsmanship to those you cherish.
🇺🇸 To USA: Standard shipping is US$10.95. (Arrives in 9-12 days)
.
🇨🇦 To Canada: Standard shipping is $15.95 (Arrives in 9-12 days).
🇮🇪 To Ireland: Standard Shipping is €5.95 (3-5 days).
🇬🇧 To UK: Standard Shipping is €8.95 (9-12 days)
.
To rest of Europe: Standard Shipping is €11.95 (9-12 days).
To Australia/NZ: Standard Shipping is $22.95.
Expedited 3-5 day shipping is available also.
beautiful throw
beautiful green quality throw
Studio Donegal Undulating Twill Throw
Bought this as a gift for my sister and she absolutely loved it. It arrived very quickly (to the US) with express shipping. Thank you, Aidan!
Good product, good service
Bought Connemara socks/Jacob sheep once - and tried to buy a pair again! Found them at GIFTS OF IRELAND! Happy and fully satisfied. Thank you!
Great service!
The blanket I ordered arrived in great condition and as pictured. Customer service was very responsive to inquiries.
Warm and beautiful!
Best Christmas present for my wife this year. It is a dark and cold season here in New Hampshire. And this warm and beautiful wrap is perfect, at home or with others. The purple color and Celtic design are brilliant!