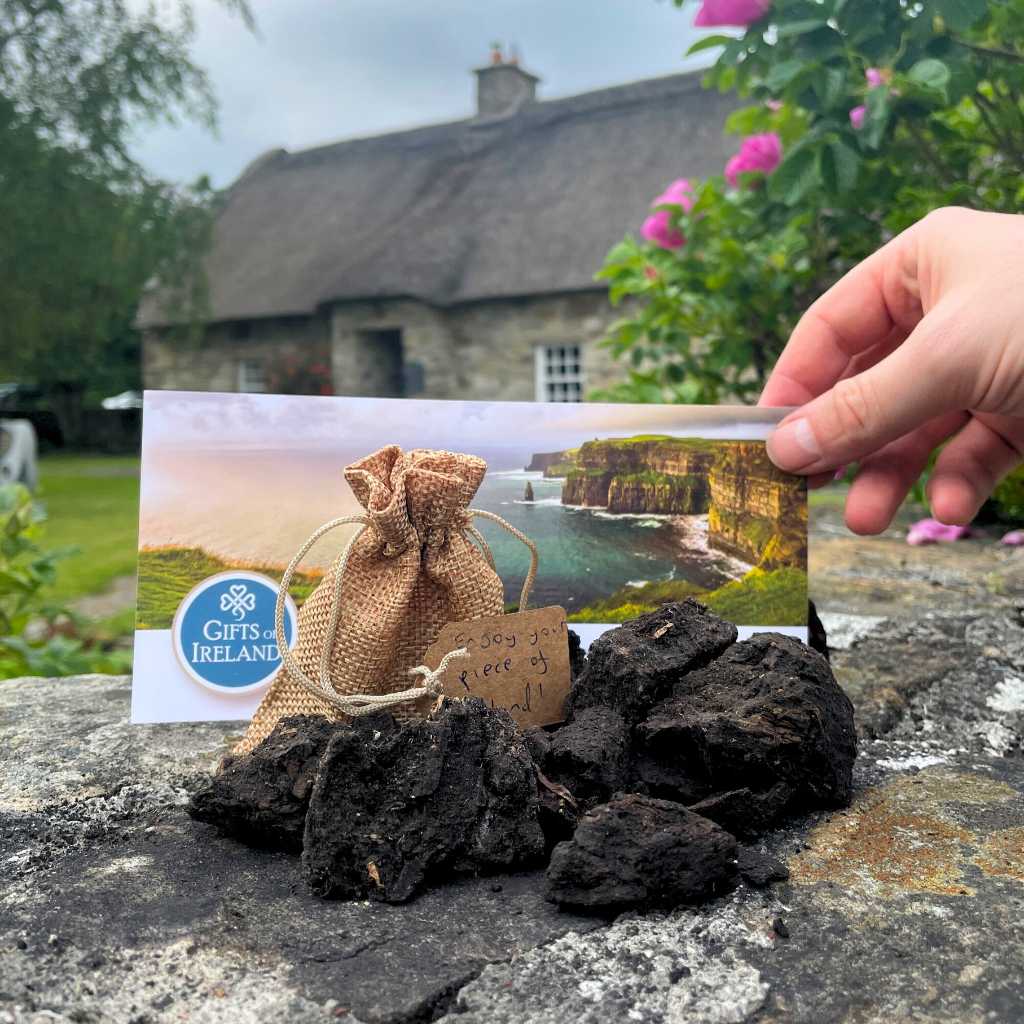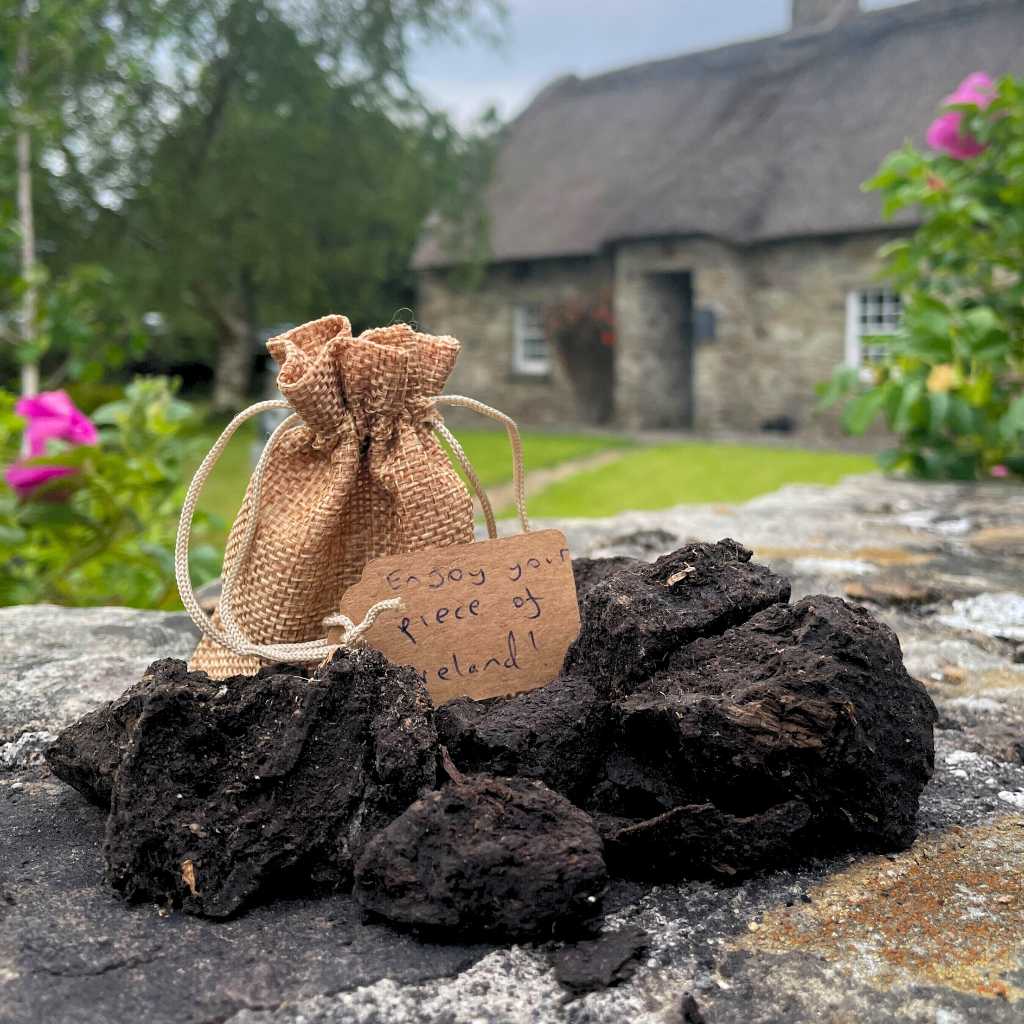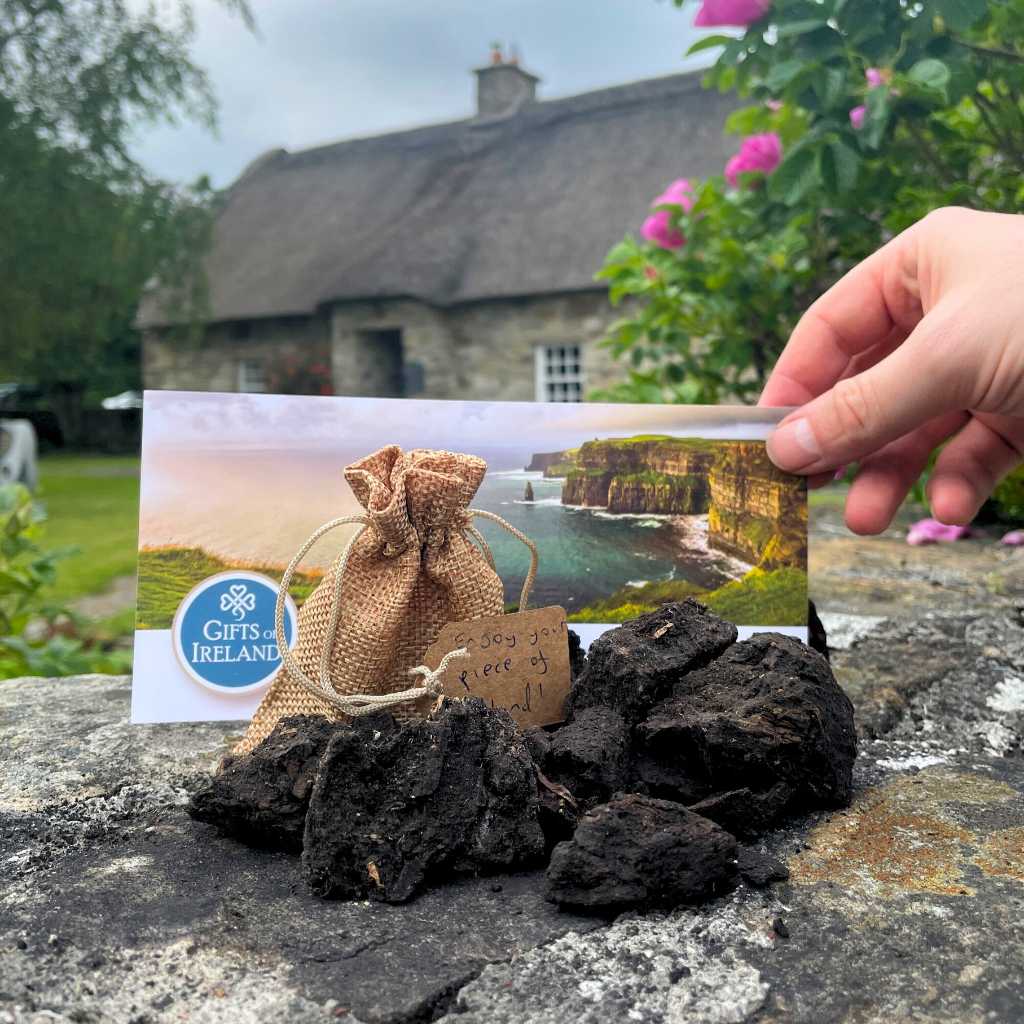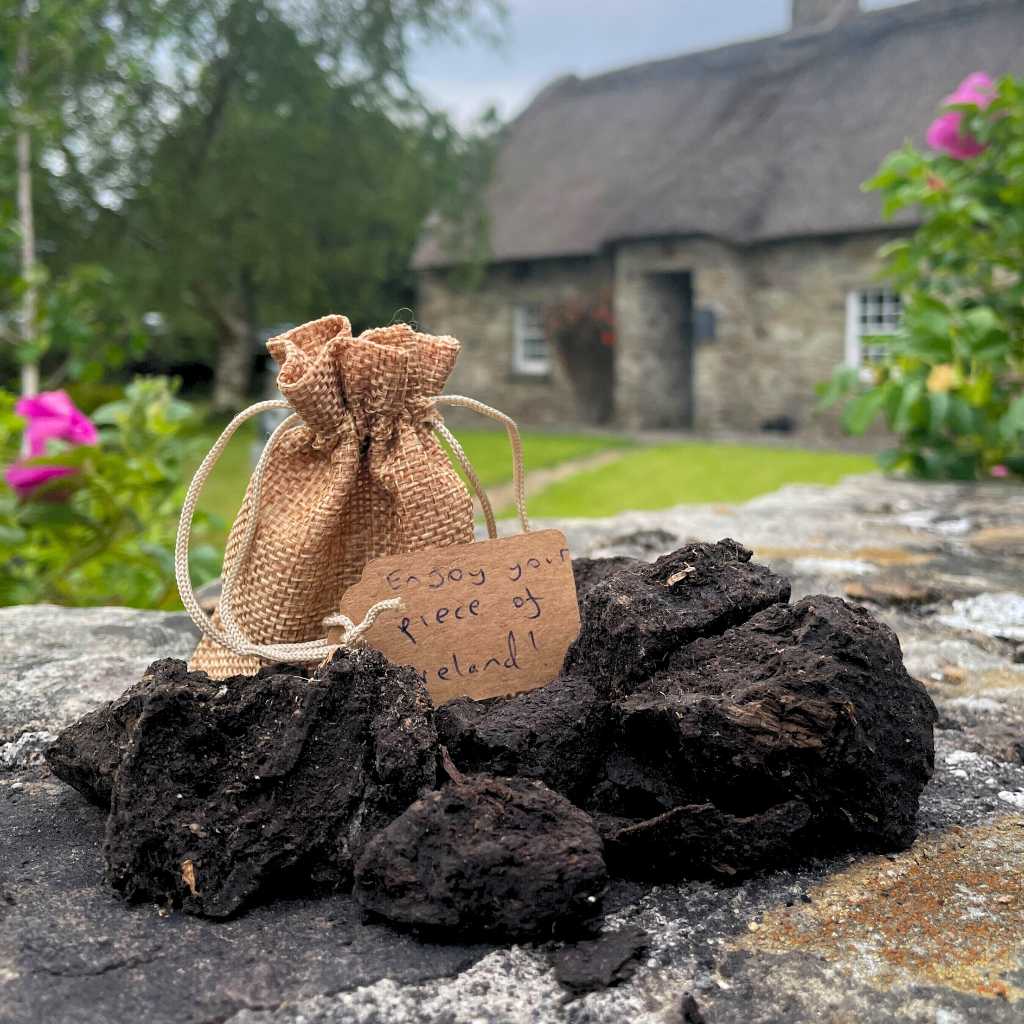 Sale price
$10.00
Regular price
Tax included.
In stock, ships within 2 days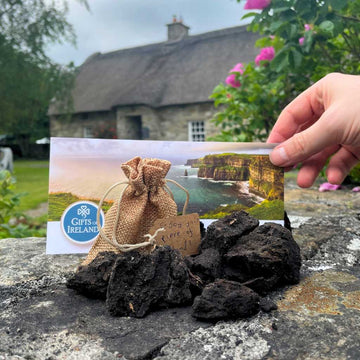 Irish Turf Peat Incense
Sale price
$10.00
Regular price
Product description
Shipping & Return
Customer Reviews
From the comfort of your living room, sit back and enjoy the lovely and unique smell of irish incense turf with these mini sods. The nostalgia takes over, and the smell brings us right back. If you've never been to Ireland, I will bring it to you.

WHAT IS IRISH TURF AND WHERE YOUR TURF COMES FROM
Aidan, the owner of this lovely gift of Irish heritage has himself reared it in his home in County Offaly. His great great great grandfather comes from the same farm.
In the 'Bog of Allen' in County Offaly, in the midlands of Ireland, we curate this magnificent natural Irish turf peat. Aidan himself, in the summer months, goes to the bog to unearth the finest organic peat and leaves it out to dry so that it is at a perfect condition for the home. For hundreds of years, generations of Aidan's family have been going to the bog to bring home the turf to use it for cooking and for warming the home. Turf for burning. Six years ago, Aidan was building a family tree and he connected with his 'Geraghty' cousins in kentucky. They had never visited Ireland. So Aidan took it upon himself to send them a 'bit of the oul sod!' Since then they asked for more for their extended family. 
HOW TO USE YOUR TURF INCENSE
- Leave the turf peat on a bowl on your mantelpiece
- Choose one piece and place on a ceramic tray
- Use a lighter to light the corner of the turf
- It will take some effort to initially stay lit, but then will continue to smoulder
- The waft of the mini smoulder on the mini sod will gently fragrance the room and create a memory of home
- Blow it out when you want and relight at your convenience
- Share it with members of the family!
- Oh and do NOT worry about the smoke alarm. It's a gentle small smokey fragrance. It will not 'go on fire'.
THE MINI SODS GIFT PACKET
- Comes in a beautifully presented in a hessian gift bag (like a sack of turf)
- Approximately 70 grams with multiple sods.
- Many many many hours of burning time! Each piece will last for hours and hours


🇺🇸 To USA: Standard shipping is US$10.95. (Arrives in 9-12 days)
.
🇨🇦 To Canada: Standard shipping is $15.95 (Arrives in 9-12 days).
🇮🇪 To Ireland: Standard Shipping is €5.95 (3-5 days).
🇬🇧 To UK: Standard Shipping is €8.95 (9-12 days)
.
To rest of Europe: Standard Shipping is €11.95 (9-12 days).
To Australia/NZ: Standard Shipping is $22.95.
Expedited 3-5 day shipping is available also.
Wonderful
Aiden,I really enjoy the beautiful pictures of Ireland. I have been there once and hope to return. My Mother's family are from Roscommon. Ireland is so beautiful ,thank you again.
Daydreaming
What a lovely smoky scent. I pictured myself in front of an old stone fireplace. My Irish family loves this scent from "the bogs". Will order more when I need to refill!!