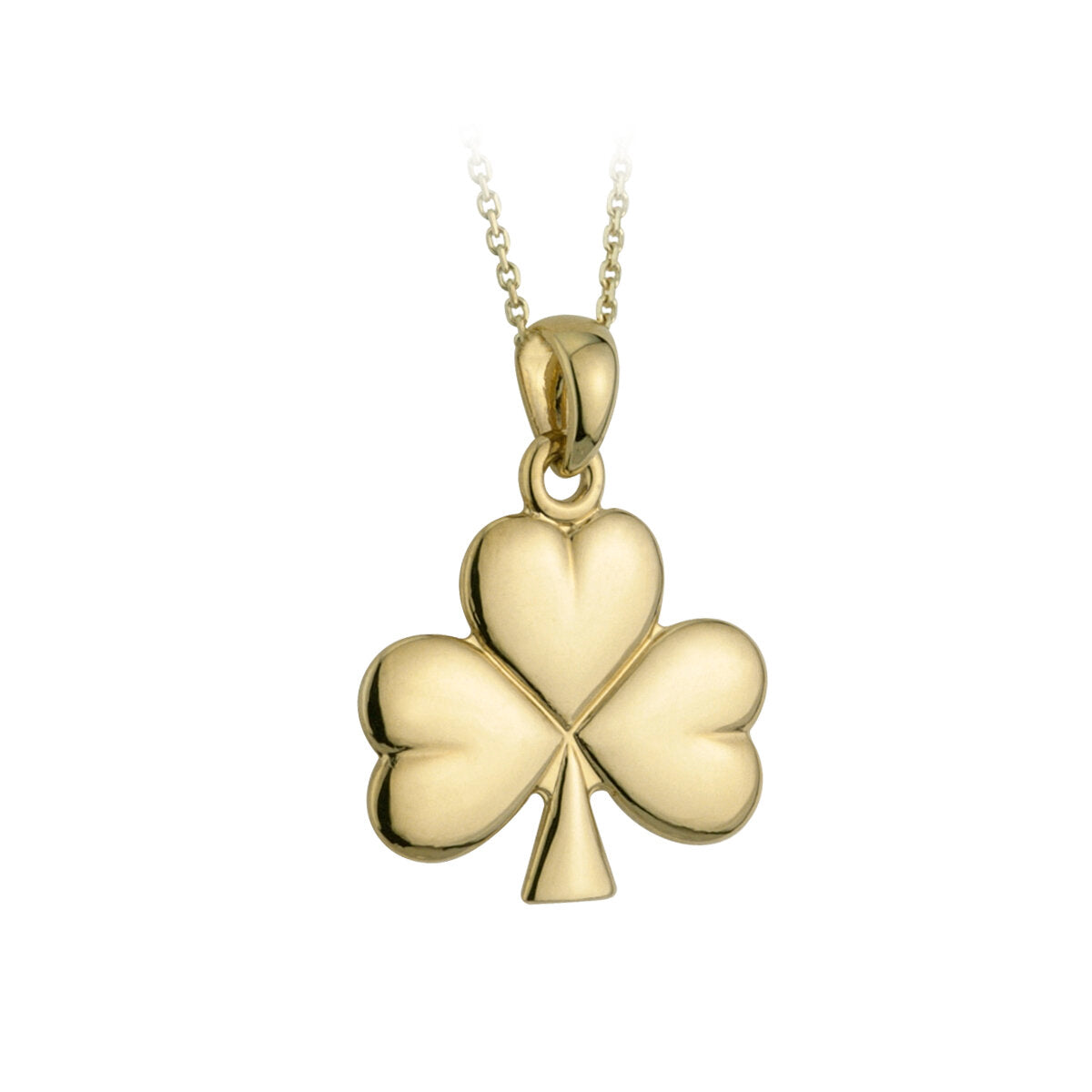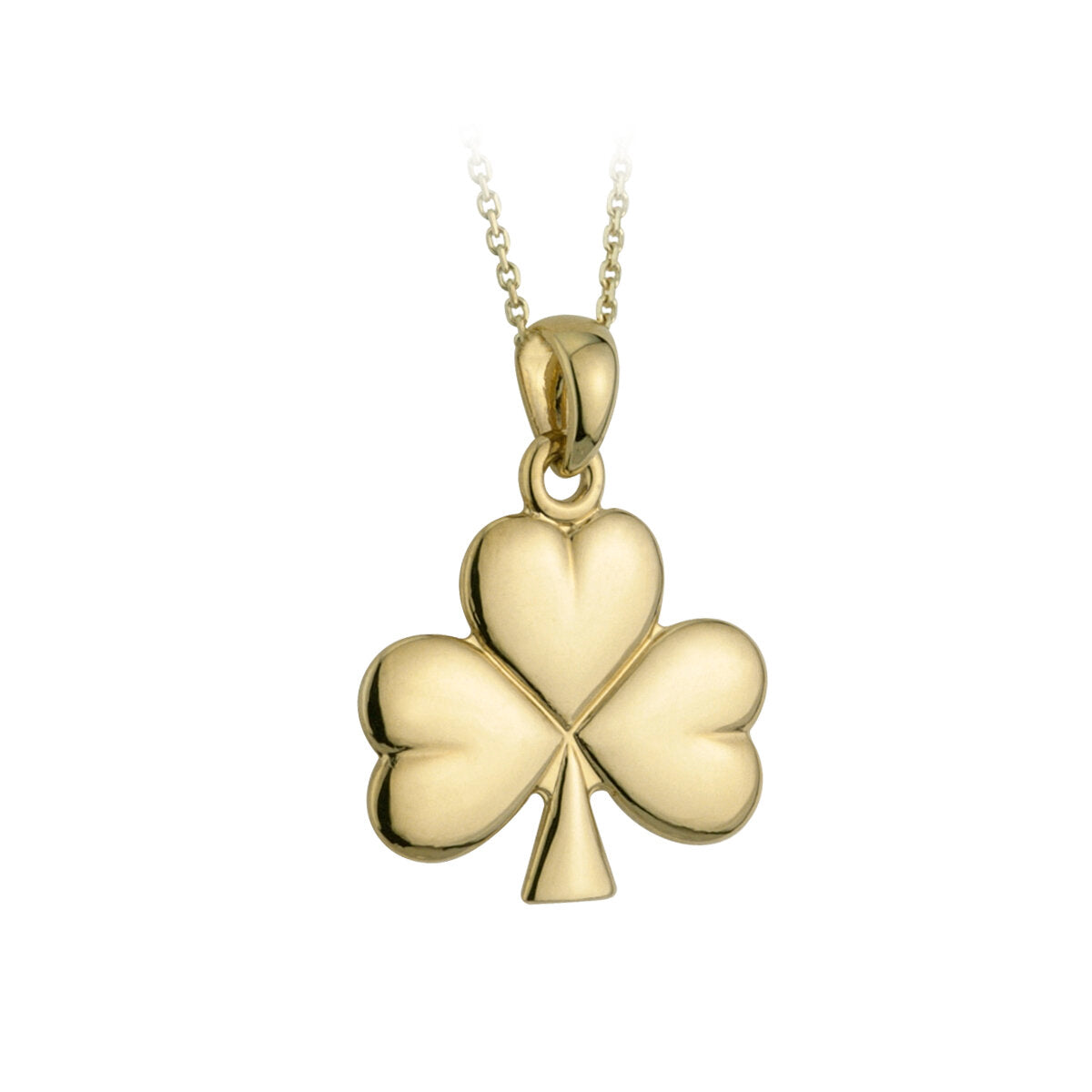 Gold Plated Shamrock Necklace
Sale price
$24.00
Regular price
Tax included.
In stock, ships within 2 days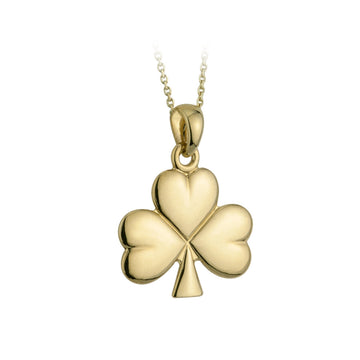 Gold Plated Shamrock Necklace
Sale price
$24.00
Regular price
Product description
Shipping & Return
Customer Reviews
Charming Elegance: Gold Plated Shamrock Necklace
Discover the enchantment of our Gold Plated Shamrock Necklace, a delicate and lucky jewelry piece that's perfect for gifting or treating yourself. This pendant features the iconic shamrock, a symbol of good fortune and Irish heritage. Its versatility allows it to gracefully enhance casual outfits, adding a touch of elegance to t-shirts and jeans, making it a perfect accessory.
Product Highlights:
Delicate and charming shamrock pendant
Embraces the luck and tradition of the four-leaf clover
Ideal for both casual and stylish outfits
Comes with an 18" chain for comfortable wear
Thoughtful gift idea, especially for St. Patrick's Day
Made in Ireland, reflecting authentic Irish craftsmanship
Wearing the Gold Plated Shamrock Necklace allows you to carry a wish of luck and happiness with you. Its timeless design and symbolic significance make it a wonderful addition to any jewelry collection. Whether you're celebrating your Irish heritage or embracing the spirit of St. Patrick's Day, this necklace is a beautiful reminder of the positive energy that the shamrock symbolizes.


FAQs about Gold Plated Shamrock Necklace
Is the shamrock a pagan symbol?
No, the shamrock is not a pagan symbol. It gained significance as a Christian symbol in Ireland, with St. Patrick using it to explain the concept of the Holy Trinity, each leaf representing the Father, Son, and Holy Spirit.
Why is the shamrock a symbol of Ireland?
The shamrock is a symbol of Ireland due to its association with St. Patrick, who used its three leaves to illustrate the Holy Trinity while spreading Christianity in Ireland. Over time, it became a cherished emblem of Irish culture and identity.
🇺🇸 To USA: Standard shipping is US$10.95. (Arrives in 9-12 days)
.
🇨🇦 To Canada: Standard shipping is $15.95 (Arrives in 9-12 days).
🇮🇪 To Ireland: Standard Shipping is €5.95 (3-5 days).
🇬🇧 To UK: Standard Shipping is €8.95 (9-12 days)
.
To rest of Europe: Standard Shipping is €11.95 (9-12 days).
To Australia/NZ: Standard Shipping is $22.95.
Expedited 3-5 day shipping is available also.
The daughters going to really love it for Christmas!
Amazing
Just the perfect gift from Ireland!
Ardboe Cross
I have purchased a good many double sided crosses from you,,as you know.. both in gold and sterling and they all do not disappoint... I love wearing them and it keeps me connected with my faith and Irish roots.. You have always attempted to advise me on which ones would be the good for my " collection" ...Thank you... I consider them "wearable investments" and hope my Grandchildren will love them as well as myself... Cannot wait to select another ....Quality and helft are what made me choode yours.. So many others I have looked at are single sided and light weight.,, I tend to be hard on jewelry so I need sturdy materials..THank you very much ..DO not change your standards Dara Lehans