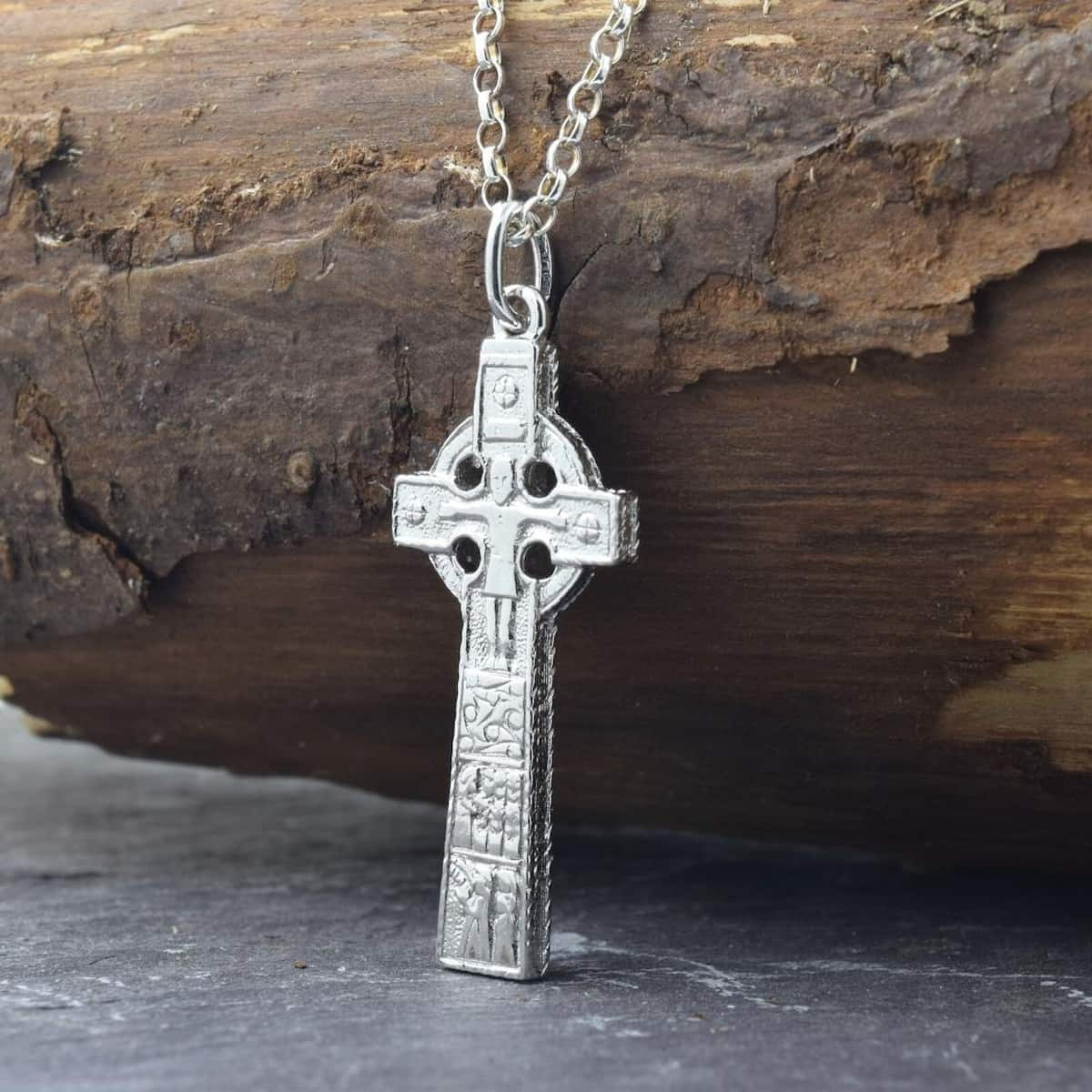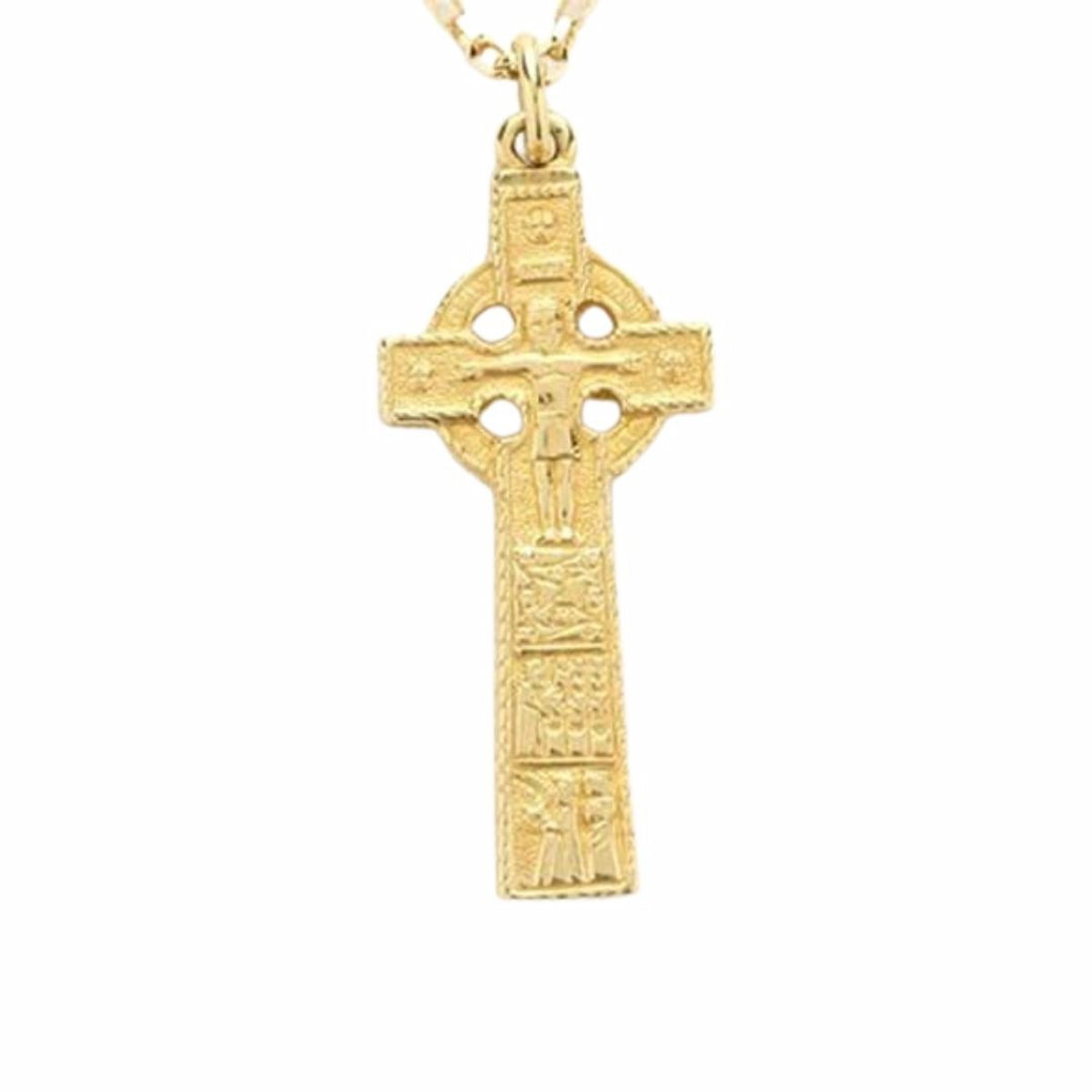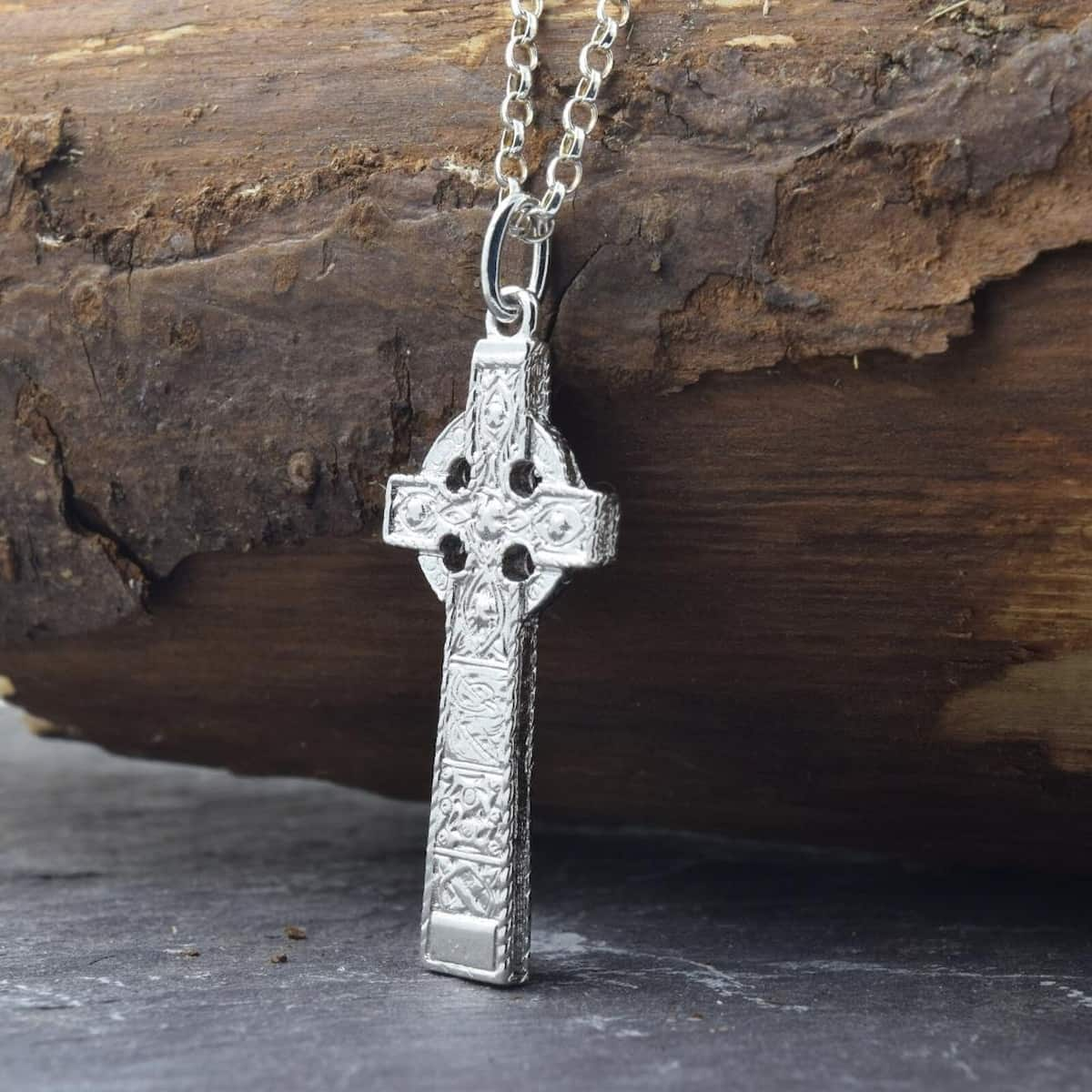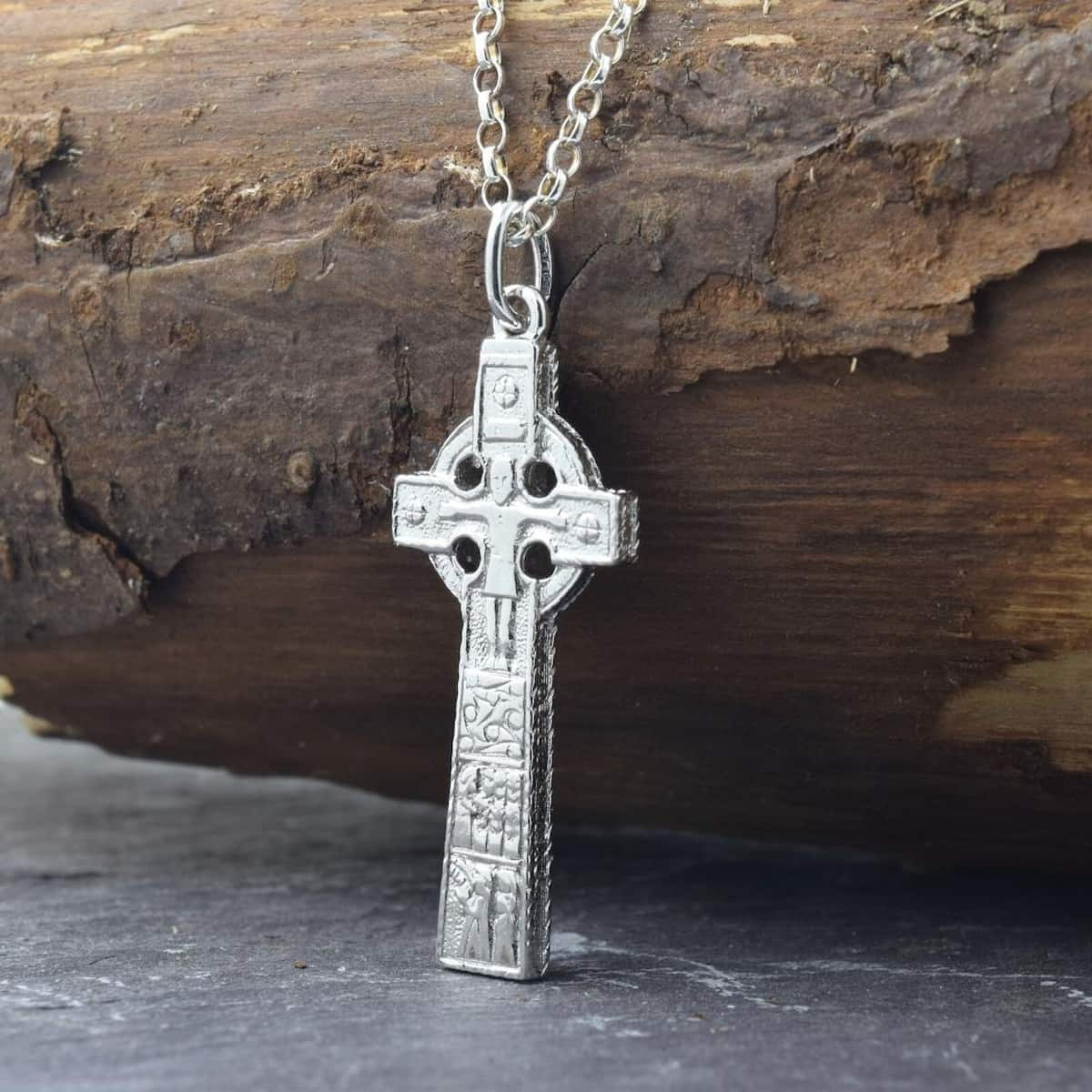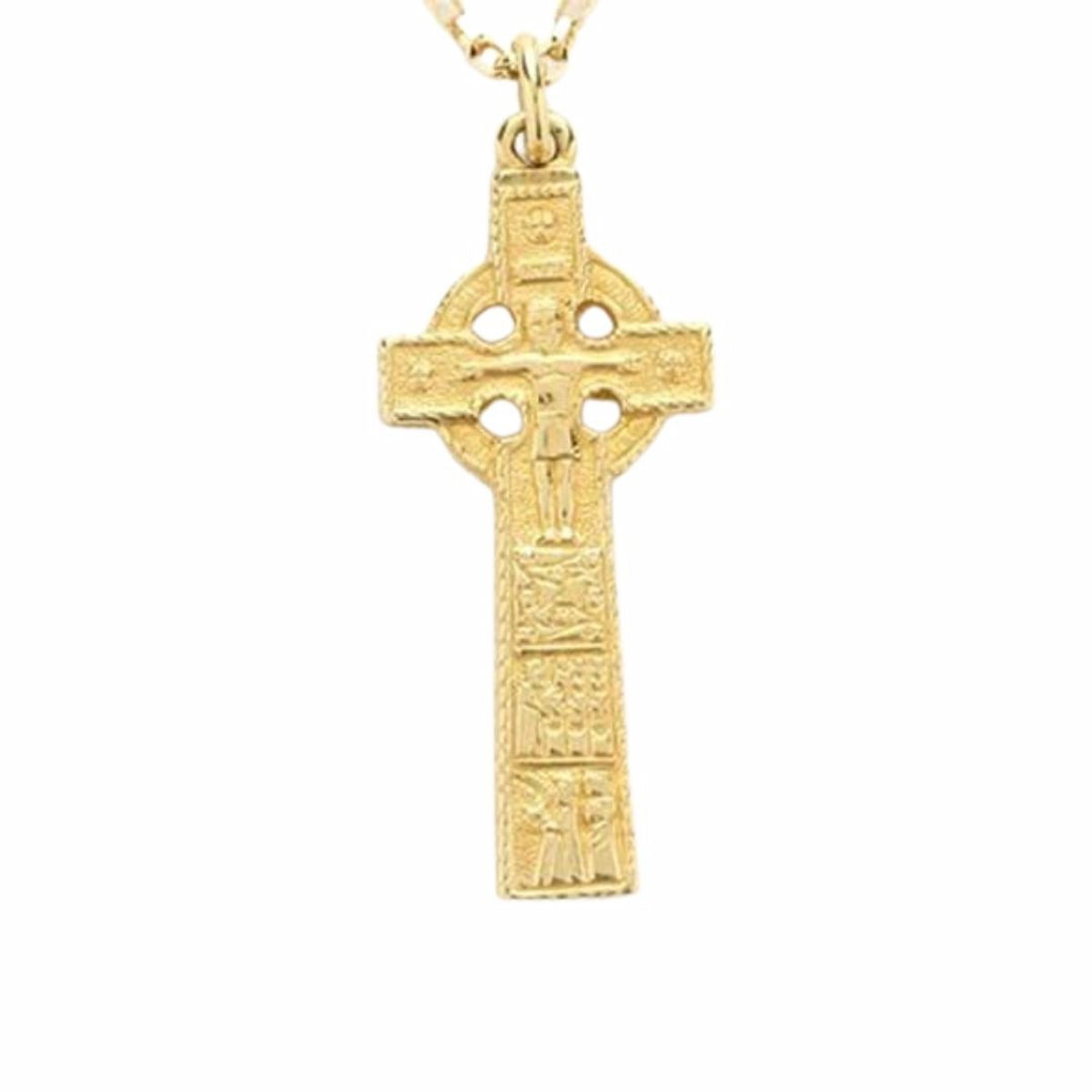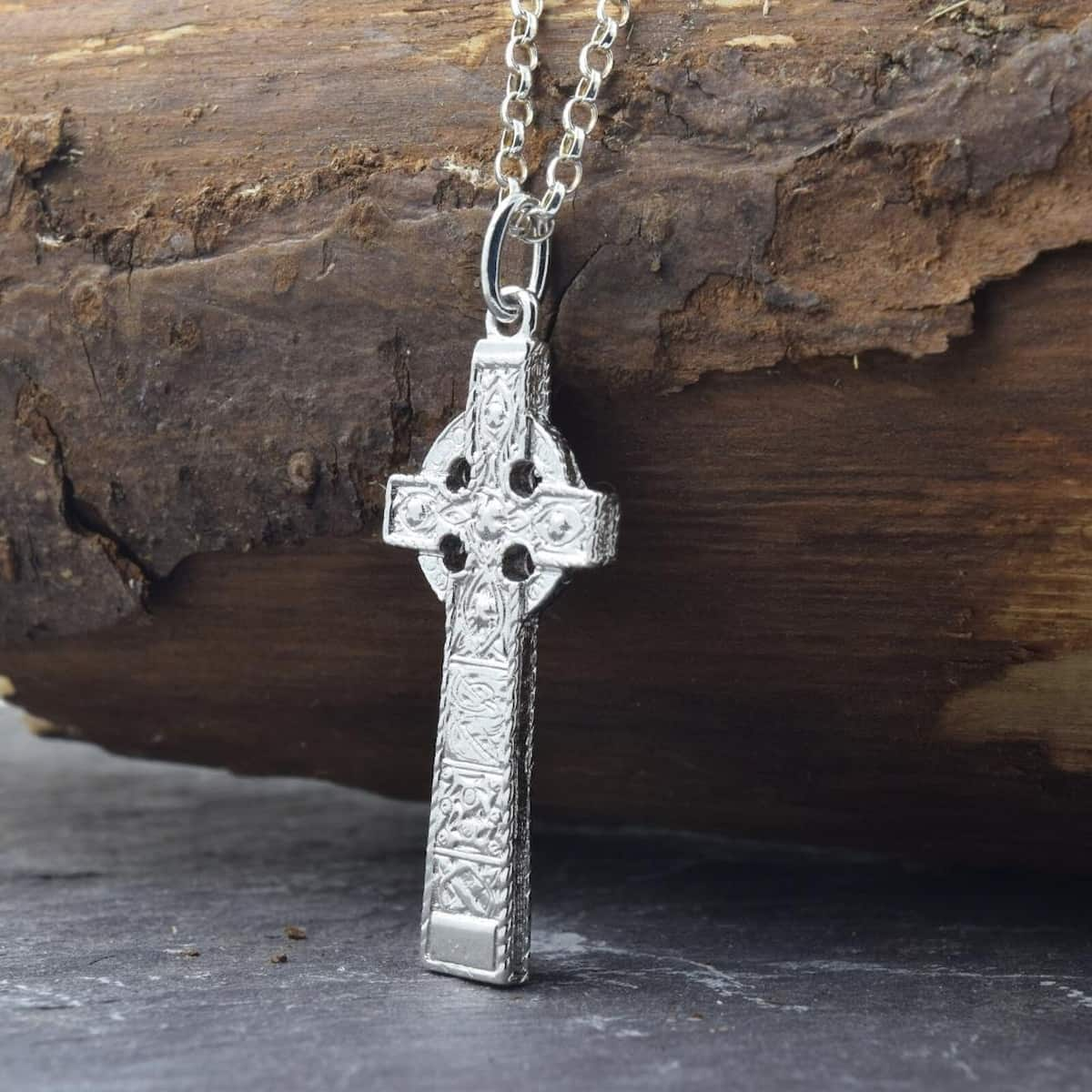 Gold Celtic Cross of Cashel / Croke
Sale price
$952.45
Regular price
Tax included.
In stock, ships within 2 days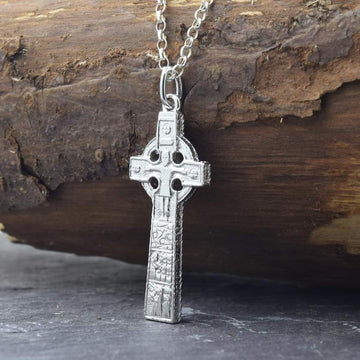 Gold Celtic Cross of Cashel / Croke
Product description
Shipping & Return
Customer Reviews
About this Piece

Beautiful Celtic Cross Pendant faithfully captures all authentic detail of the original Croke Celtic Cross found at the Rock of Cashel, in County Tipperary.
33mm high and 14mm wide. 4g silver weight. 4.9g gold weight. With 18 inch chain.
This cross is a double-sided replica of the original cross. Handmade and hallmarked in Ireland.
This modern Celtic cross was originally erected by the citizens of Cashel in 1895 to celebrate the Silver Jubilee of Thomas Croke, Archbishop of Cashel and Emly from 1875 to 1902. Croke was also the patron-founder of the Gaelic Athletic Association (GAA), the governing body of Ireland's national sports, Gaelic Football and Hurling.
The Cross of Cashel is a celebratory cross. The front face has three panels, the bottom one mentions Cormac of Cashel, the one above 'St. Allbe at Emly', and the top panel features Celtic style designs with the robed figure of the crucified Christ above. The reverse of the cross has Celtic designs with interlace, spirals and zoomorphic patterns in the Celtic art tradition.
This attractive cross embodies the inspiration and spirit of the Great High Crosses of Ireland, carved and erected in the ninth and tenth centuries to celebrate learning and piety, great events and great men of their time.
🇺🇸 To USA: Standard shipping is US$10.95. (Arrives in 9-12 days)
.
🇨🇦 To Canada: Standard shipping is $15.95 (Arrives in 9-12 days).
🇮🇪 To Ireland: Standard Shipping is €5.95 (3-5 days).
🇬🇧 To UK: Standard Shipping is €8.95 (9-12 days)
.
To rest of Europe: Standard Shipping is €11.95 (9-12 days).
To Australia/NZ: Standard Shipping is $22.95.
Expedited 3-5 day shipping is available also.
The daughters going to really love it for Christmas!
Amazing
Just the perfect gift from Ireland!
Ardboe Cross
I have purchased a good many double sided crosses from you,,as you know.. both in gold and sterling and they all do not disappoint... I love wearing them and it keeps me connected with my faith and Irish roots.. You have always attempted to advise me on which ones would be the good for my " collection" ...Thank you... I consider them "wearable investments" and hope my Grandchildren will love them as well as myself... Cannot wait to select another ....Quality and helft are what made me choode yours.. So many others I have looked at are single sided and light weight.,, I tend to be hard on jewelry so I need sturdy materials..THank you very much ..DO not change your standards Dara Lehans