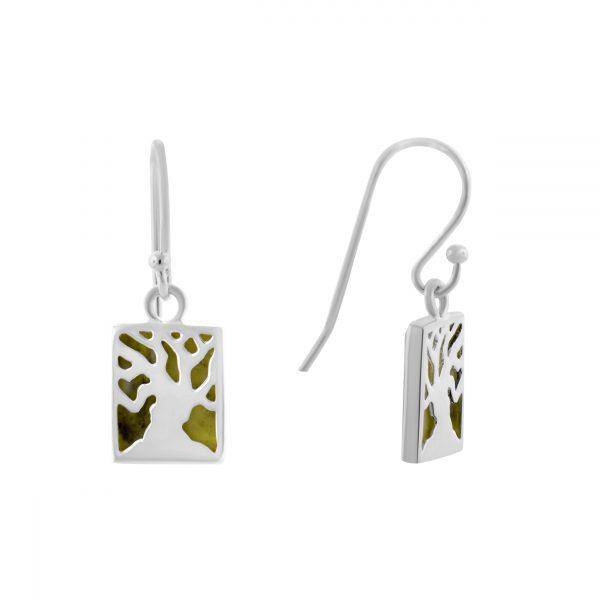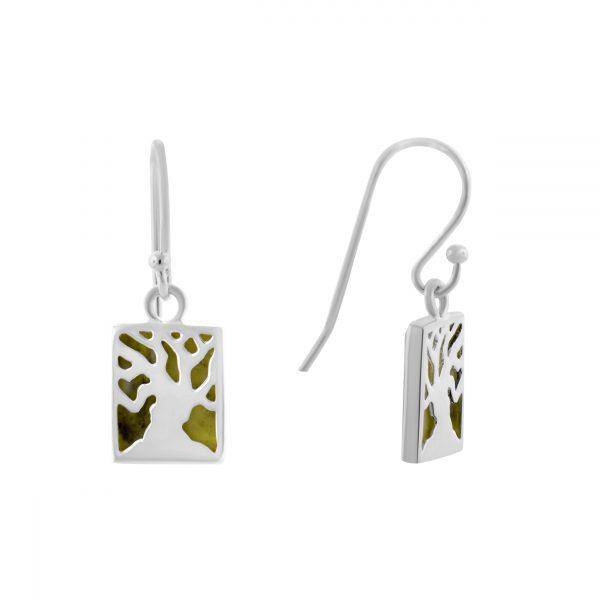 Sale price
$66.00
Regular price
Tax included.
In stock, ships within 2 days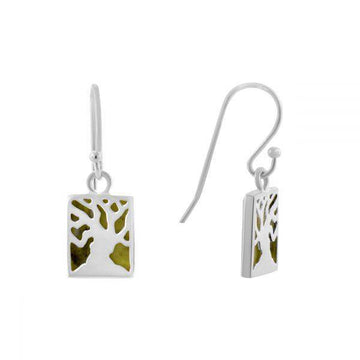 Fairy Tree Earrings
Sale price
$66.00
Regular price
Product description
Shipping & Return
Customer Reviews
Earrings witth Fairy Tree Design
These beautiful earrings are made from highly polished pieces of Connemara Marble set into a Sterling Silver casing.

The front of these earrings are cut into shape to resemble the famous 'fairy trees' of Ireland, and display the marble through the branches. The back of the earrings are completely open to reveal the full piece of marble. Each pair of earrings come with a story card explaining the fairy tree folklore.
The earrings hang from shepherd's hook style earwires.
Sterling Silver
Marble embedded
Handmade in Ireland
Hallmarked at the Assay Office at Dublin Castle
History of Fairy Trees

Scattered around Ireland are short bushy trees, typically hawthorn or ash, standing alone yet decorated with various trinkets, from colorful ribbons and beads to toys and letters. These particular 'fairy trees' are an enduring piece of Irish superstition, believed to be gateways belonging to the 'Sidhe' people from the otherworld (more commonly known as 'faeries' or 'wee folk'). These trees are not the only gateways - wells and burial mounds can also also sacred sites. People tie objects to the branches with the hope of receiving a bit of luck in return. Meanwhile, damaging or cutting down the tree is thought to bring major misfortune on the perpetrator (this belief is still strong enough that major roads have been re-routed to avoid disrupting the fairy trees). The trees can be found in areas with ancient Pagan settlements, such as the Hill of Tara. 
🇺🇸 To USA: Standard shipping is US$10.95. (Arrives in 9-12 days)
.
🇨🇦 To Canada: Standard shipping is $15.95 (Arrives in 9-12 days).
🇮🇪 To Ireland: Standard Shipping is €5.95 (3-5 days).
🇬🇧 To UK: Standard Shipping is €8.95 (9-12 days)
.
To rest of Europe: Standard Shipping is €11.95 (9-12 days).
To Australia/NZ: Standard Shipping is $22.95.
Expedited 3-5 day shipping is available also.
The daughters going to really love it for Christmas!
Amazing
Just the perfect gift from Ireland!
Ardboe Cross
I have purchased a good many double sided crosses from you,,as you know.. both in gold and sterling and they all do not disappoint... I love wearing them and it keeps me connected with my faith and Irish roots.. You have always attempted to advise me on which ones would be the good for my " collection" ...Thank you... I consider them "wearable investments" and hope my Grandchildren will love them as well as myself... Cannot wait to select another ....Quality and helft are what made me choode yours.. So many others I have looked at are single sided and light weight.,, I tend to be hard on jewelry so I need sturdy materials..THank you very much ..DO not change your standards Dara Lehans