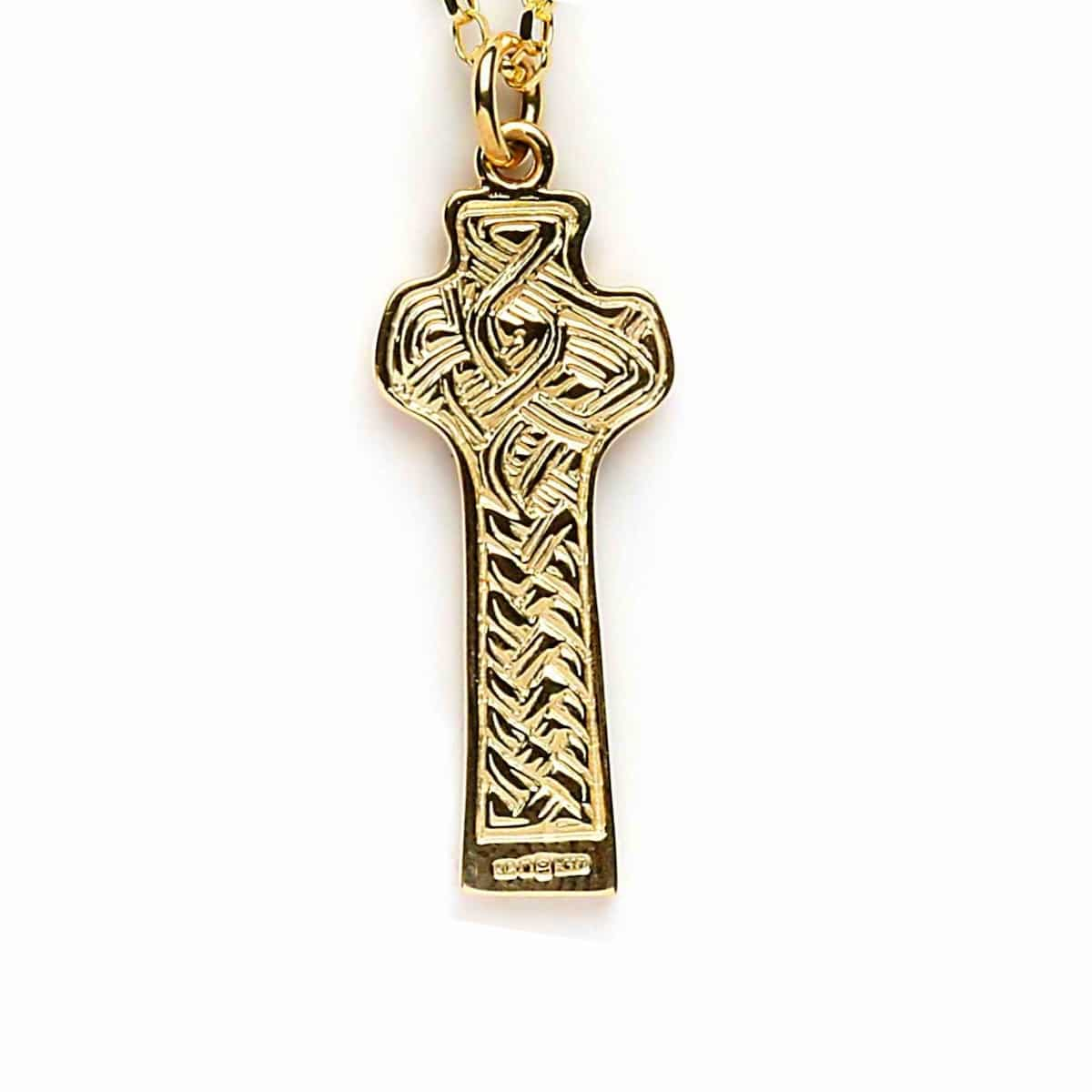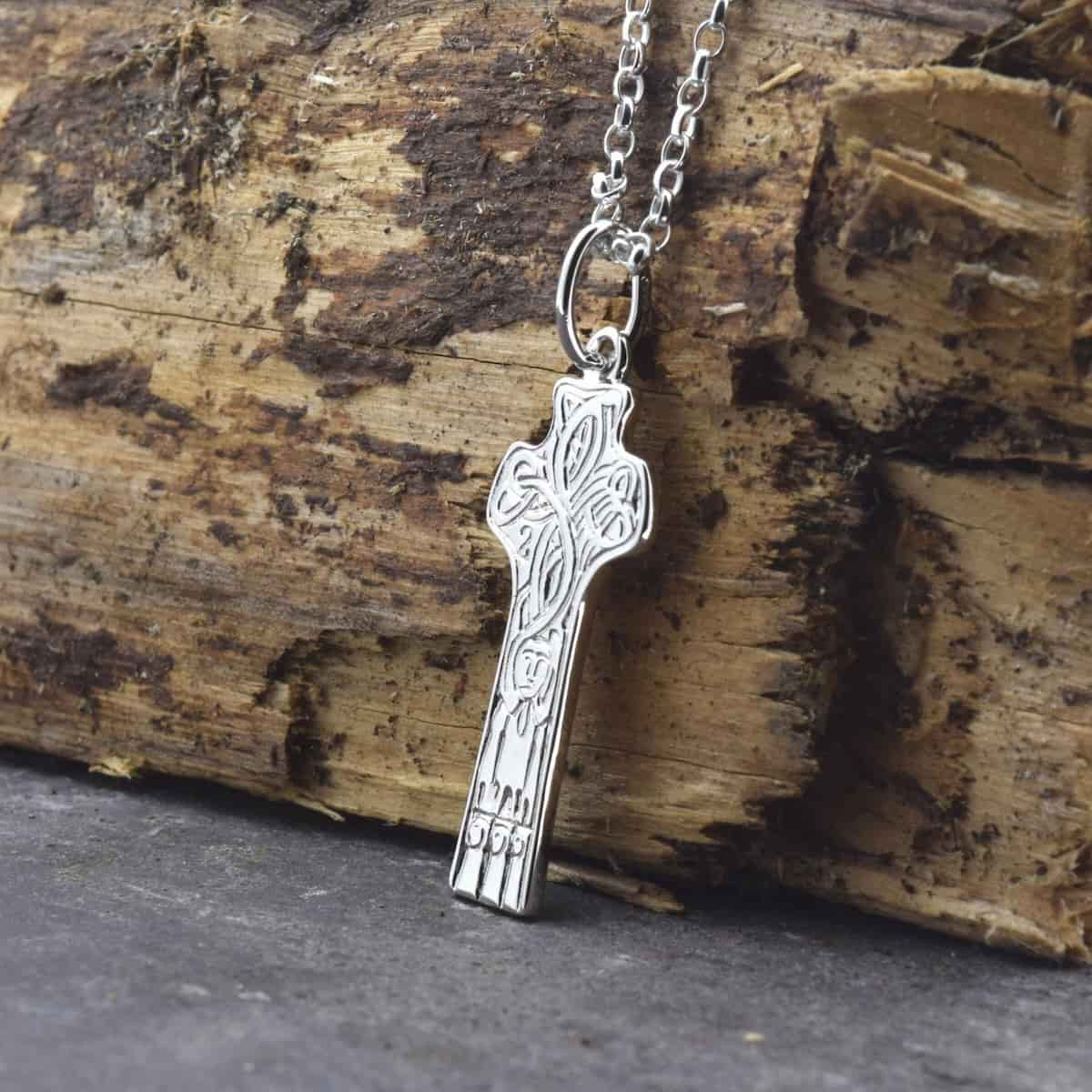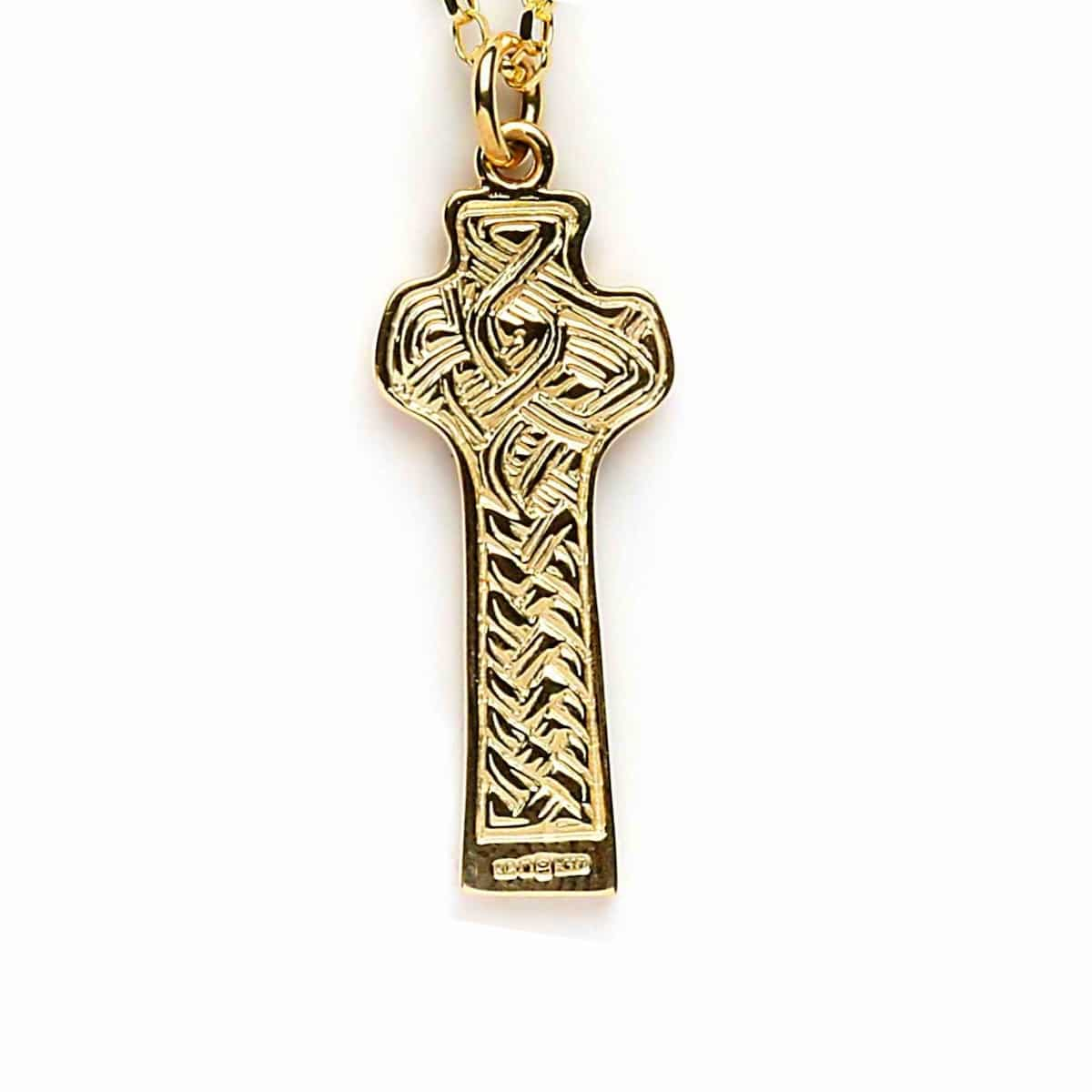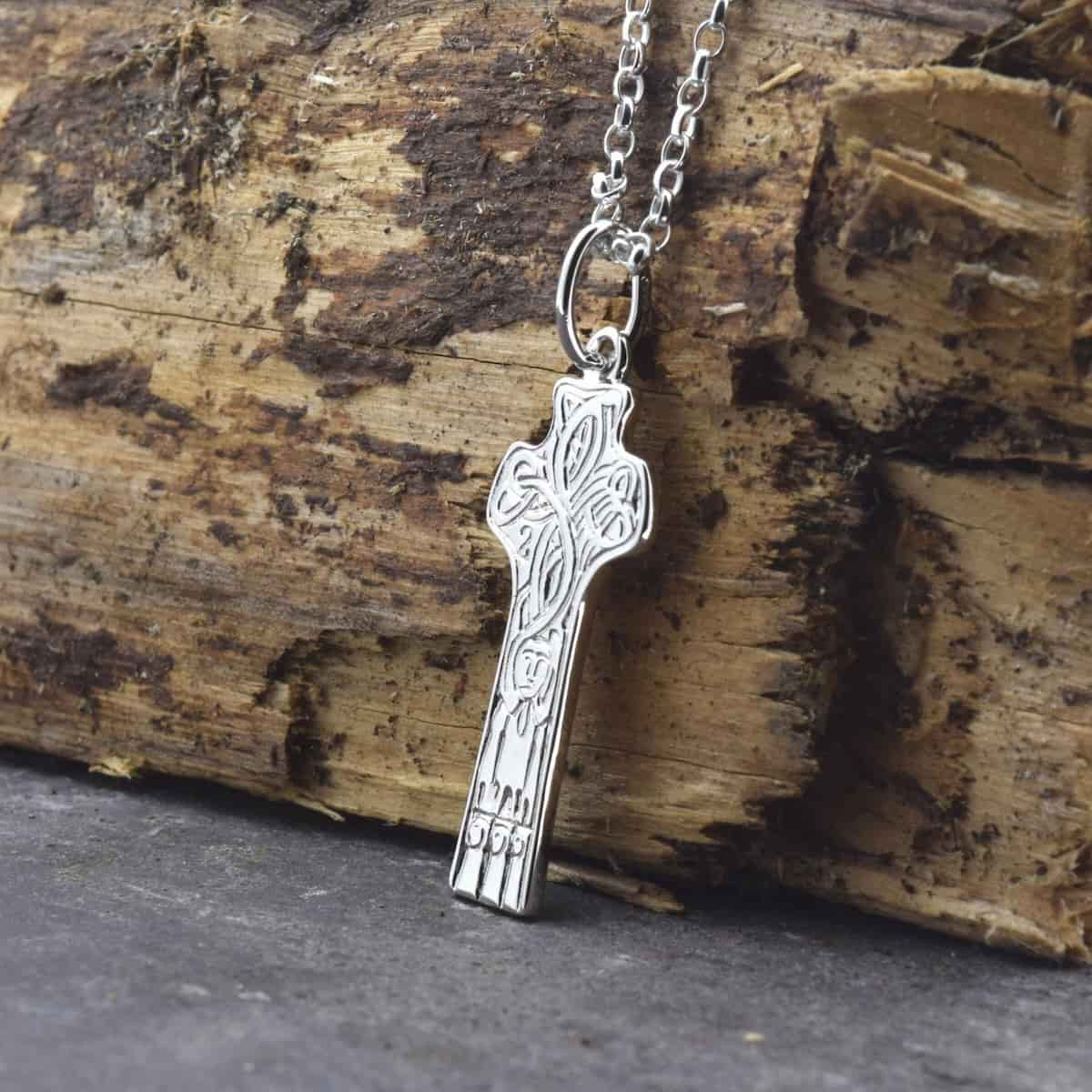 Gold Cross of St. Patrick Carndonagh
Sale price
$850.22
Regular price
Tax included.
In stock, ships within 2 days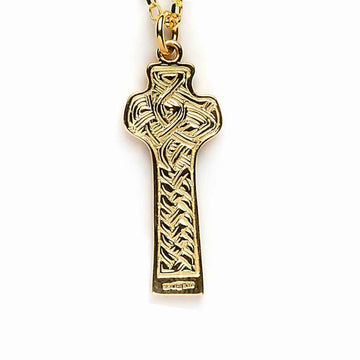 Gold Cross of St. Patrick Carndonagh
Product description
Shipping & Return
Customer Reviews
About this Piece

Beautiful Celtic Cross Pendant handmade in sterling silver or gold faithfully captures all authentic detail of the original Cross of St. Patrick Carndonagh.
30mm high and 11mm wide. 3g silver weight. This cross is a double-sided replica of the original cross. Handmade in sterling silver and hallmarked in Ireland.
The Cross of St. Patrick is also available in sterling silver.
This lovely cross, known as the Cross of St. Patrick, is found in Carndonagh in the north of Donegal. Originally Carndonagh was a bishopric, said to have been established by St. Patrick himself.
Because this cross does not have the ring that we all associate with Celtic crosses it was thought that it must have been erected in the 7th or 8th centuries – a forerunner of the ringed cross. Now, however, when scholars consider the quality of the carving they believe that the cross was made in the 9th or 10th century.
Its intricate interlace patterns are similar to the decoration found in the pages of a late 10th century psalter which came from Ireland. The figure on the shaft of the west face is said to represent the Crucifixion: by others to represent Christ in glory with his arms raised in blessing. In the early Church the cross was a sign of victory over sin and death so, following the ideas of still another scholar, maybe we should say it represents both! Below the figure of Christ there are three figures of ecclesiastics and at present it is not clear who they may be.
🇺🇸 To USA: Standard shipping is US$10.95. (Arrives in 9-12 days)
.
🇨🇦 To Canada: Standard shipping is $15.95 (Arrives in 9-12 days).
🇮🇪 To Ireland: Standard Shipping is €5.95 (3-5 days).
🇬🇧 To UK: Standard Shipping is €8.95 (9-12 days)
.
To rest of Europe: Standard Shipping is €11.95 (9-12 days).
To Australia/NZ: Standard Shipping is $22.95.
Expedited 3-5 day shipping is available also.
The daughters going to really love it for Christmas!
Amazing
Just the perfect gift from Ireland!
Ardboe Cross
I have purchased a good many double sided crosses from you,,as you know.. both in gold and sterling and they all do not disappoint... I love wearing them and it keeps me connected with my faith and Irish roots.. You have always attempted to advise me on which ones would be the good for my " collection" ...Thank you... I consider them "wearable investments" and hope my Grandchildren will love them as well as myself... Cannot wait to select another ....Quality and helft are what made me choode yours.. So many others I have looked at are single sided and light weight.,, I tend to be hard on jewelry so I need sturdy materials..THank you very much ..DO not change your standards Dara Lehans