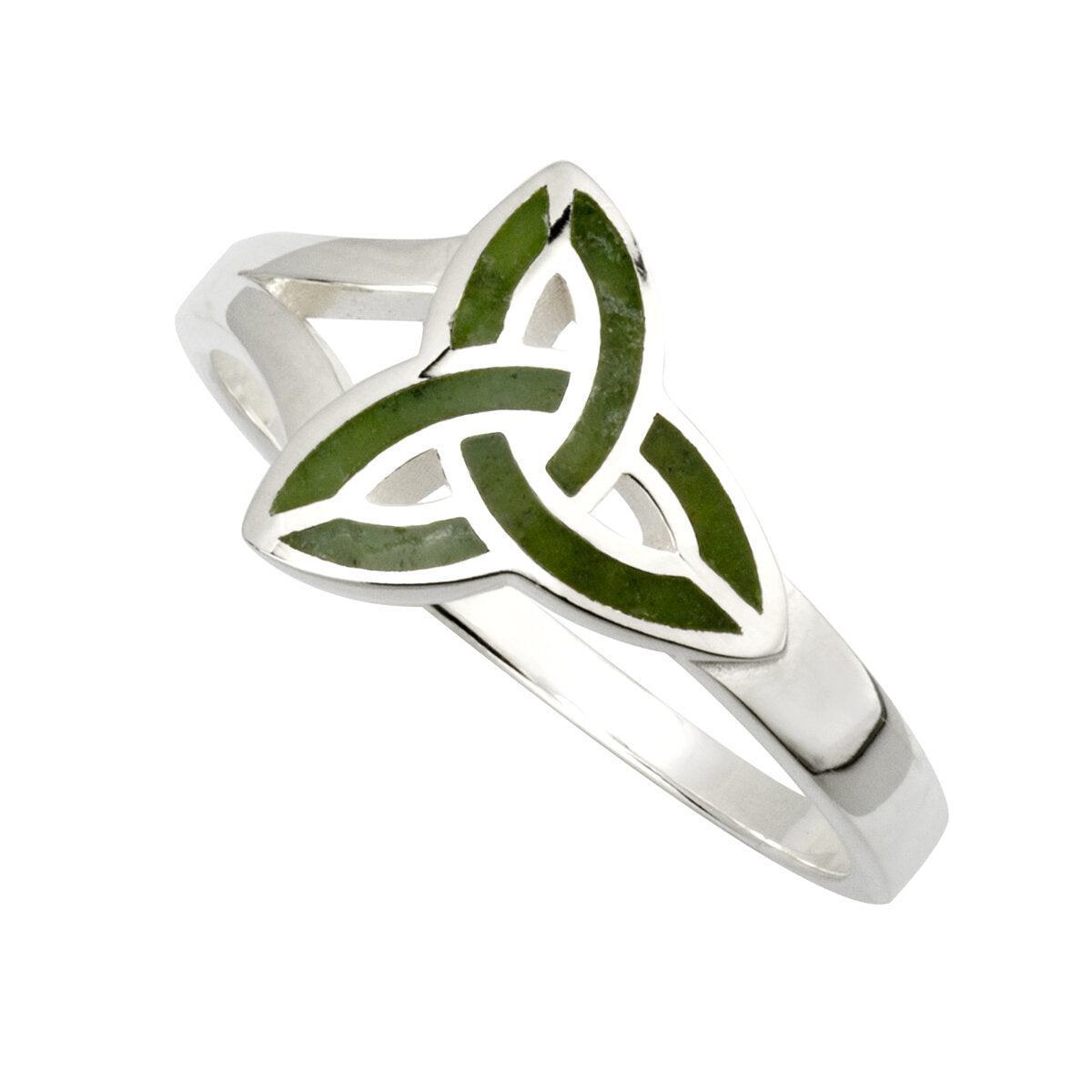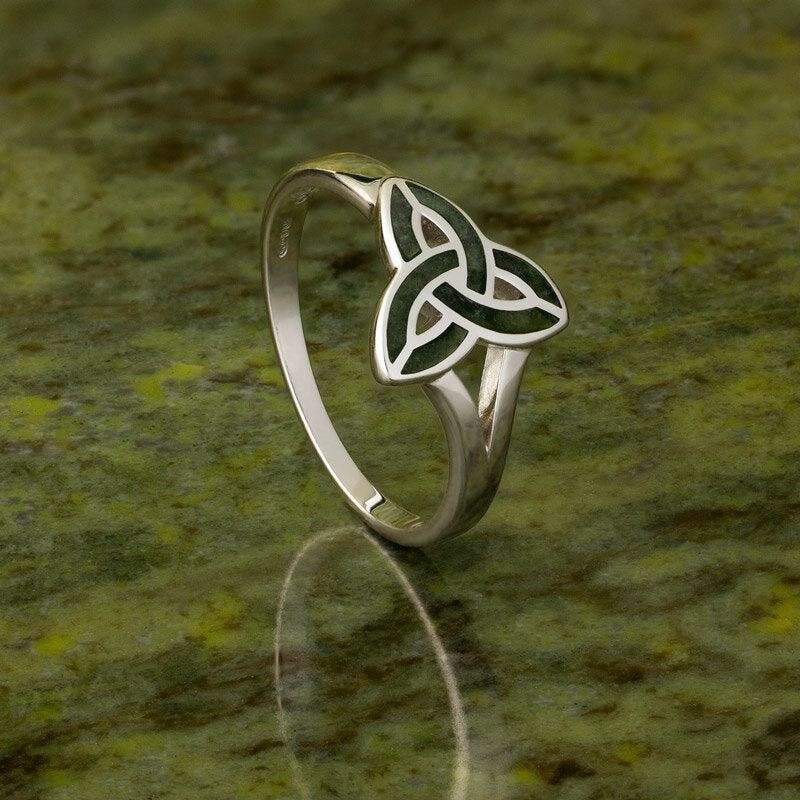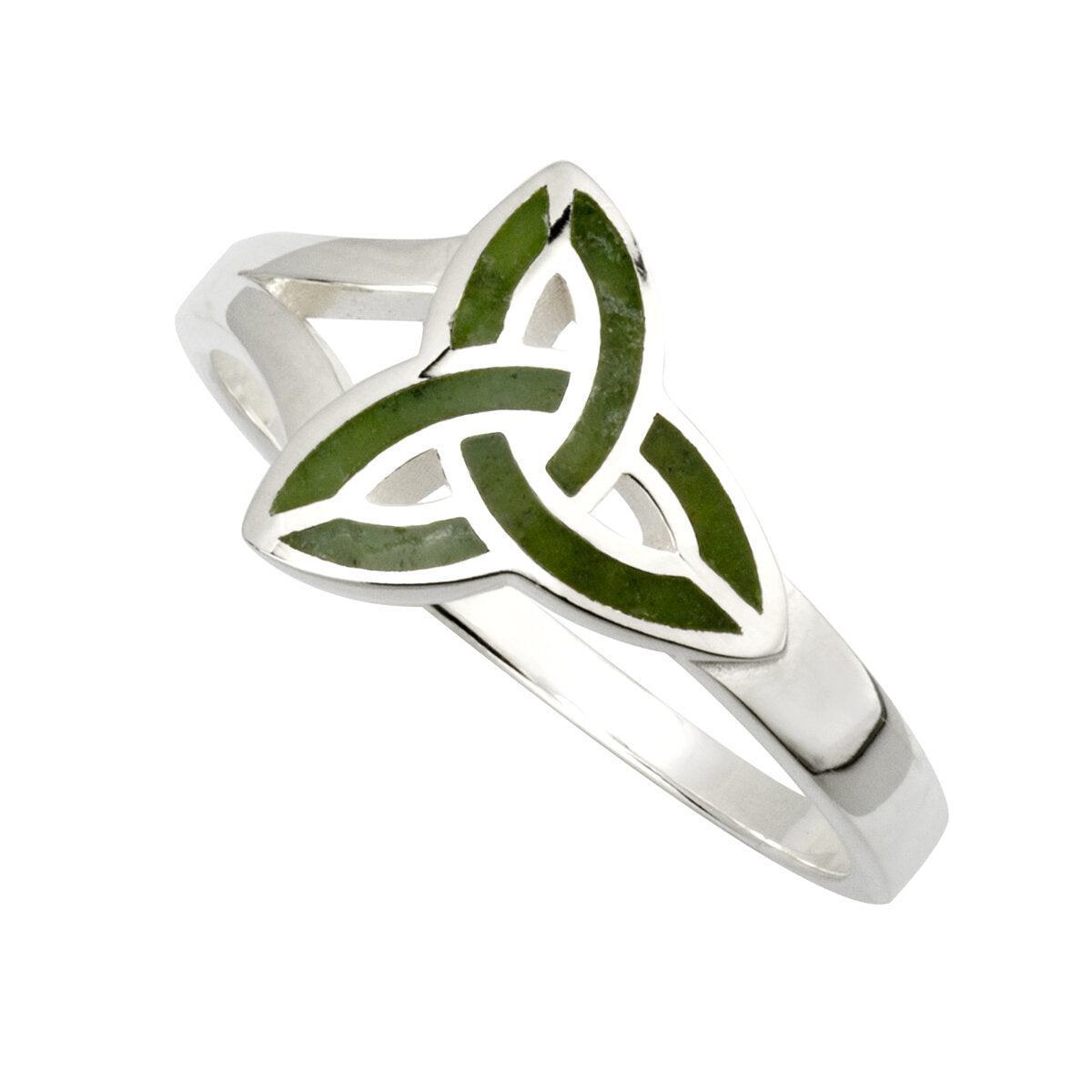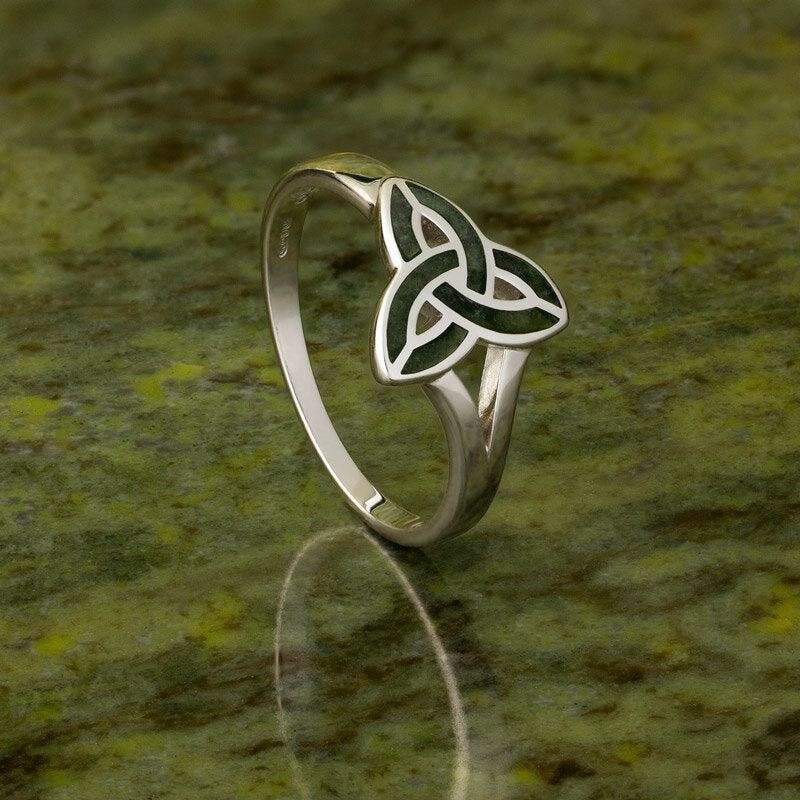 Connemara Marble Irish Trinity Knot Ring
Sale price
$95.00
Regular price
Tax included.
In stock, ships within 2 days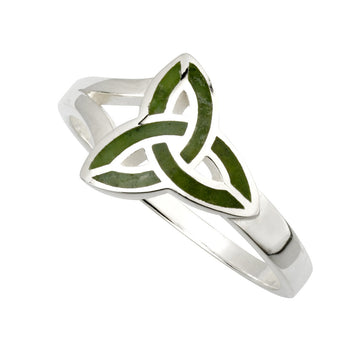 Connemara Marble Irish Trinity Knot Ring
Product description
Shipping & Return
Customer Reviews
Trinity Knot of Eternal Life

Our Connemara marble Irish Trinity Knot ring is a timeless symbol of enduring affection and devotion. Meticulously fashioned, this ring serves as the ultimate representation of loyalty to your cherished partner and is a brilliant way to represent your unwavering sentiment. At its core, the mesmerizing Connemara marble captures both attention and hearts, its intricate patterns drawing admiration. Paired with a delicate silver finish, the Irish Trinity Knot ring acquires an exquisite finesse that complements any ensemble – from casual to formal – imparting an air of sophistication to your style.
Handcrafted in Ireland

Made from 900 million-year-old Connemara Marble

Mined from the West of Ireland

Hallmarked at the Assay office in Dublin
🇺🇸 To USA: Standard shipping is US$10.95. (Arrives in 9-12 days)
.
🇨🇦 To Canada: Standard shipping is $15.95 (Arrives in 9-12 days).
🇮🇪 To Ireland: Standard Shipping is €5.95 (3-5 days).
🇬🇧 To UK: Standard Shipping is €8.95 (9-12 days)
.
To rest of Europe: Standard Shipping is €11.95 (9-12 days).
To Australia/NZ: Standard Shipping is $22.95.
Expedited 3-5 day shipping is available also.
The daughters going to really love it for Christmas!
Amazing
Just the perfect gift from Ireland!
Ardboe Cross
I have purchased a good many double sided crosses from you,,as you know.. both in gold and sterling and they all do not disappoint... I love wearing them and it keeps me connected with my faith and Irish roots.. You have always attempted to advise me on which ones would be the good for my " collection" ...Thank you... I consider them "wearable investments" and hope my Grandchildren will love them as well as myself... Cannot wait to select another ....Quality and helft are what made me choode yours.. So many others I have looked at are single sided and light weight.,, I tend to be hard on jewelry so I need sturdy materials..THank you very much ..DO not change your standards Dara Lehans