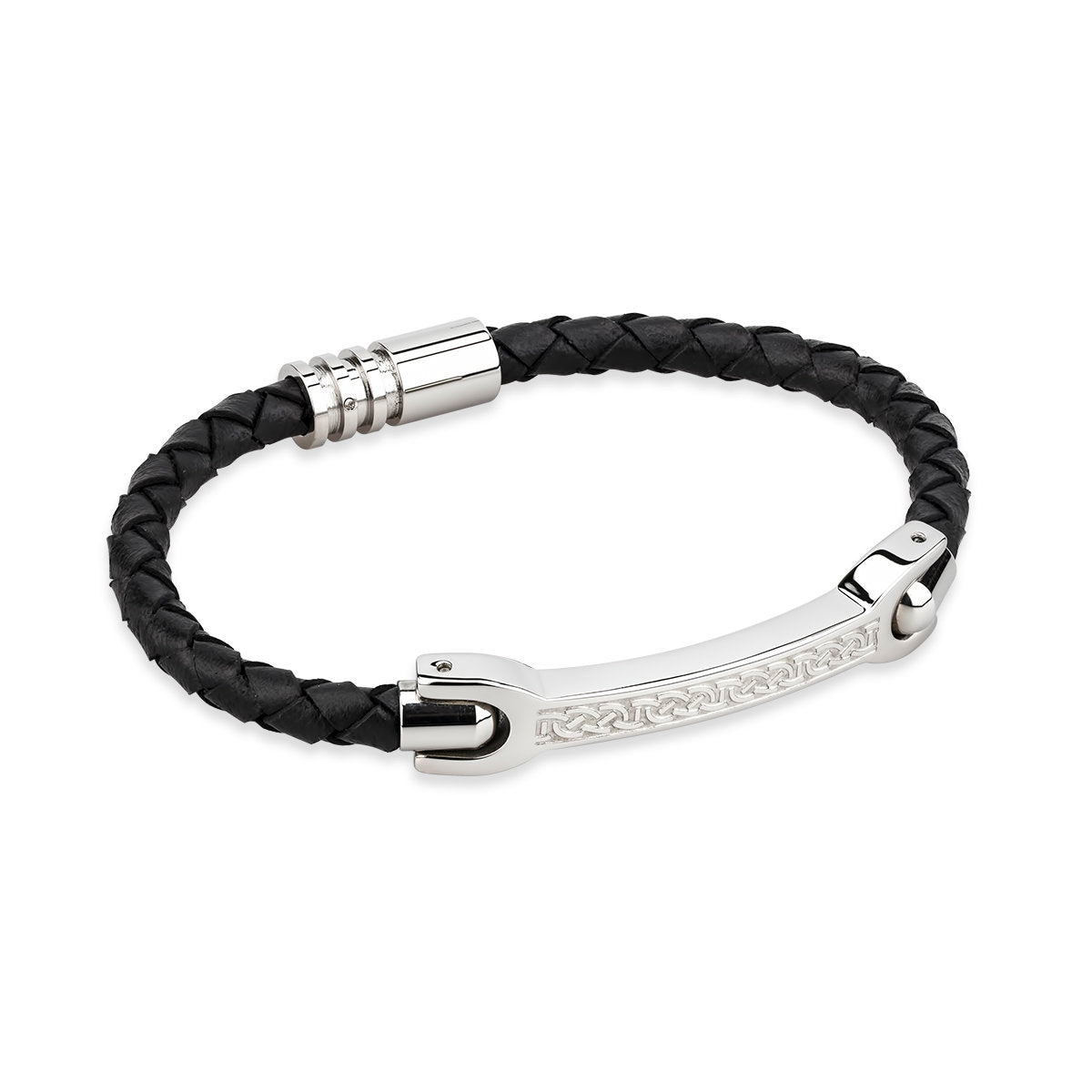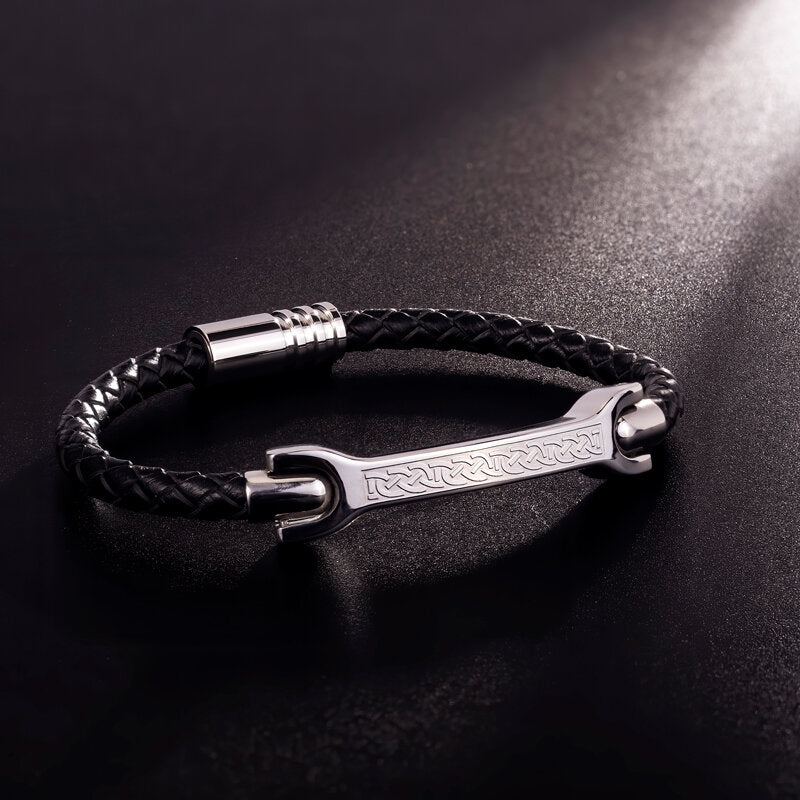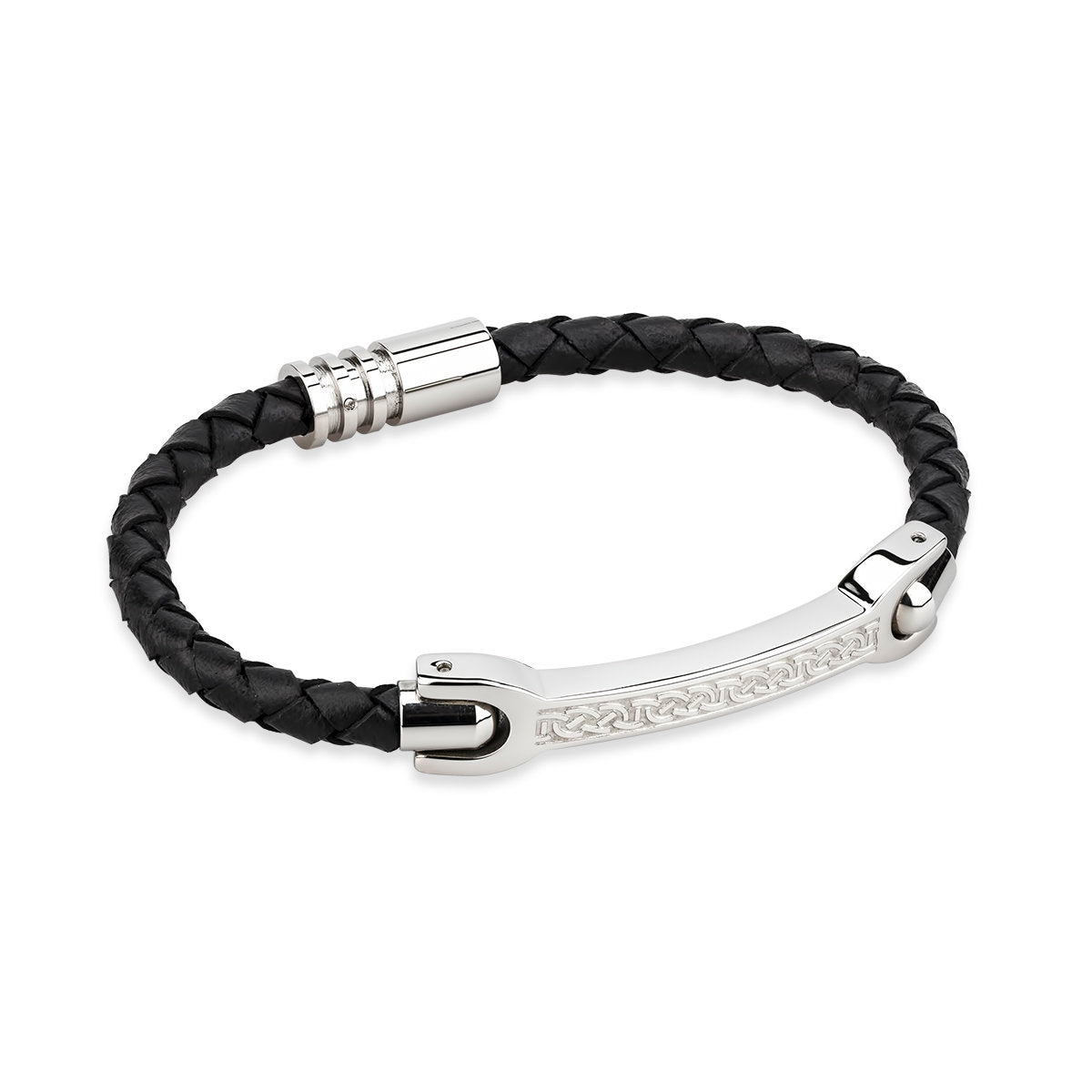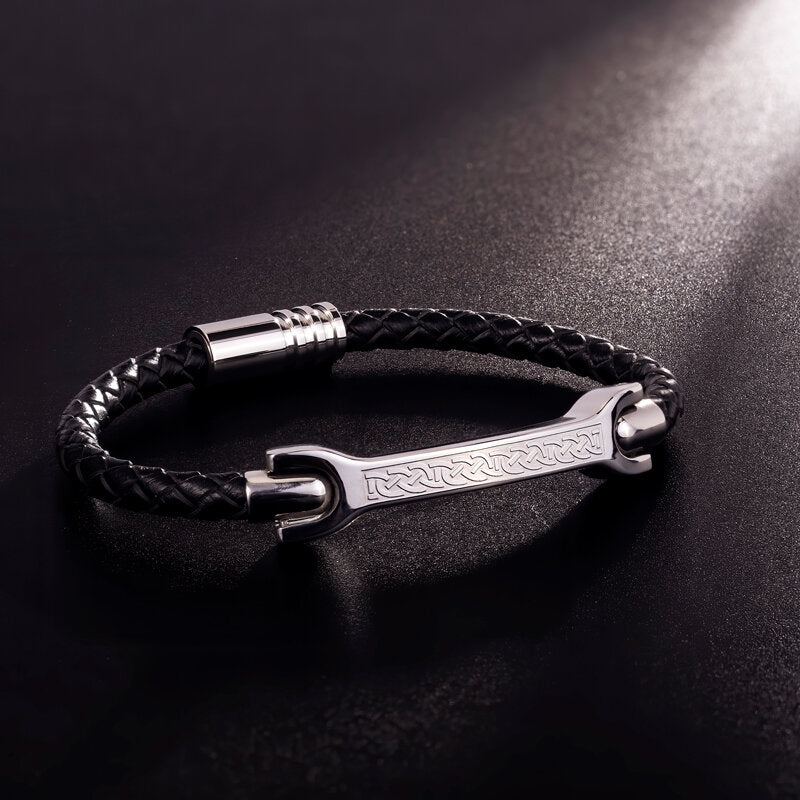 Mens Leather Celtic Bracelet
Sale price
$49.50
Regular price
Tax included.
In stock, ships within 2 days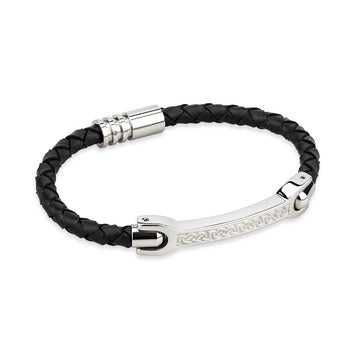 Mens Leather Celtic Bracelet
Sale price
$49.50
Regular price
Product description
Shipping & Return
Customer Reviews
Embrace Elegance with the Leather Celtic Bracelet for Men
Discover the distinctiveness of our Leather Celtic Bracelet for men, a masterpiece that seamlessly blends tradition with modern style. Crafted with meticulous attention, a steel plate is paired with a black leather bracelet engraved with intricate Celtic knot-work, exuding a timeless charm.
Product Highlights:
Metal Type: Stainless Steel
Magnetic clasp for easy wearing and removal
Dimensions: Width 8.66 inches, Height 0.39 inches, Weight 17.3 grams
A versatile piece symbolizing Celtic heritage and craftsmanship
An excellent Irish gift for men that combines tradition and contemporary flair
Experience the allure of the Leather Celtic Bracelet, a sophisticated accessory that adds a touch of Celtic artistry to your ensemble. This piece resonates with the essence of Celtic jewelry and serves as a meaningful reminder of the rich cultural heritage it represents.
🇺🇸 To USA: Standard shipping is US$10.95. (Arrives in 9-12 days)
.
🇨🇦 To Canada: Standard shipping is $15.95 (Arrives in 9-12 days).
🇮🇪 To Ireland: Standard Shipping is €5.95 (3-5 days).
🇬🇧 To UK: Standard Shipping is €8.95 (9-12 days)
.
To rest of Europe: Standard Shipping is €11.95 (9-12 days).
To Australia/NZ: Standard Shipping is $22.95.
Expedited 3-5 day shipping is available also.
The daughters going to really love it for Christmas!
Amazing
Just the perfect gift from Ireland!
Ardboe Cross
I have purchased a good many double sided crosses from you,,as you know.. both in gold and sterling and they all do not disappoint... I love wearing them and it keeps me connected with my faith and Irish roots.. You have always attempted to advise me on which ones would be the good for my " collection" ...Thank you... I consider them "wearable investments" and hope my Grandchildren will love them as well as myself... Cannot wait to select another ....Quality and helft are what made me choode yours.. So many others I have looked at are single sided and light weight.,, I tend to be hard on jewelry so I need sturdy materials..THank you very much ..DO not change your standards Dara Lehans